'Super Smash Bros. Ultimate' Version 2.0.0 Patch Notes: Piranha Plant is here
The latest patch for Super Smash Bros. Ultimate has released, giving us version 2.0.0. New Partner spirits have been added, a Short Hop ability and the Piranha Plant fighter have all been added to Smash. If you didn't manage to the fighter this time around, you can buy him as DLC at a later date. Here are the patch notes straight from the Nintendo Switch, we will update this story once the balance changes for all characters have been released.
A complete breakdown of all the changes coming to each hero can be found on Nintendo's website. Nearly everyone, from Marth to Mewttwo, has received some form of buff or nerf. Make sure your favorite fighter hasn't been messed with, or try and pick a new main. It's a new era for Smash Bros. fans and it couldn't look brighter.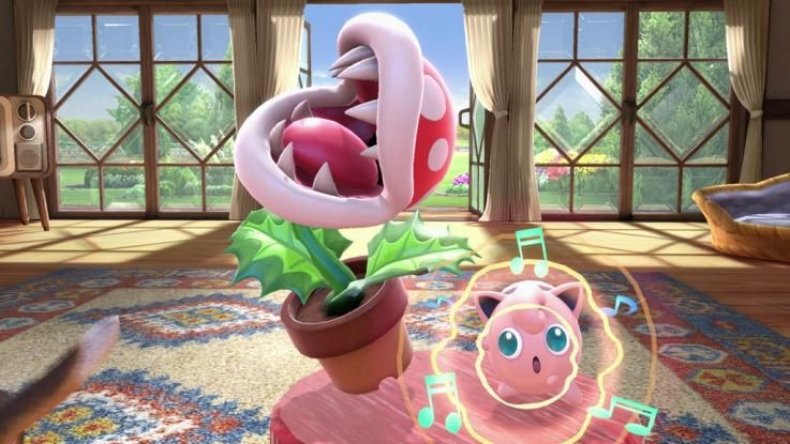 Super Smash Bros. Ultimate Version 2.0.0 Patch Notes
Version 2.0.0 is now live.
Update Notes
To enjoy the features listed below, you will need to download the latest update data.
OFFLINE
・You can now play Spirit Board with up to four players.
Select the Spirit you want to challenge on the Spirit Board, and then go to Party → Fighter to select the number of people who will play. When playing with multiple people, you will lose the battle if any player is KO'd.
・The below Spirits will now appear in the Shop.
・Partner Pikachu
・Partner Eevee
・Dice Block
・River Survival
・Golden Dash Mushroom
ONLINE
・Adjusted the calculation method for Global Smash Power.
*Online play requires a Nintendo Switch Online membership.
GENERAL
・Added the DLC fighter Piranha Plant.
*Piranha Plant will become available for purchase as DLC at a later date.
・Pressing both jump buttons at the same time will now cause you to Short Hop.
・Fixed the issue where the KO score included your teammates' KOs when Team Attack was On.
・Game-balance adjustments. You can see which fighters had specific adjustments on the official website.
・Various gameplay fixes.
Compatibility Notes
・To use online features, your software must be updated to the latest version.
・Local Wireless is not compatible between version 2.0.0 and earlier versions. Please make sure that all players are using the same version of the software.
・Replays created in versions before 2.0.0 are not compatible with 2.0.0. If you have replays you want to keep, you'll need to convert your replays by going to Vault → Replays → Replay Data → Convert to Video before updating the software.