Will There Be a 'Superman & Lois' Season 3? The CW Confirms Renewal Status
Superman & Lois' season finale airs after The CW has been on a big cancelation spree. Fans are worried that the DC superhero show will not be back for Season 3.
The CW has ended a number of its superhero shows, including Batwoman, Legends of Tomorrow and Naomi due to the channel's owners preparing it for a potential buy out. This could spell trouble for the futures of Superman (played by Tyler Hoechlin) and Lois Lane (Elizabeth Tulloch).
Superman & Lois' current season is set to end of June 28. Per the official synopsis, the finale ("Waiting for Superman") sees Chrissy Beppo (Sofia Hasmik) give "a message for the people of Smallville, not only is the merging of planets real, it is happening."
This is sure to set up a major cliffhanger—but will the show be around to resolve that cliffhanger in Season 3?
Has Superman & Lois Been Renewed for Season 3?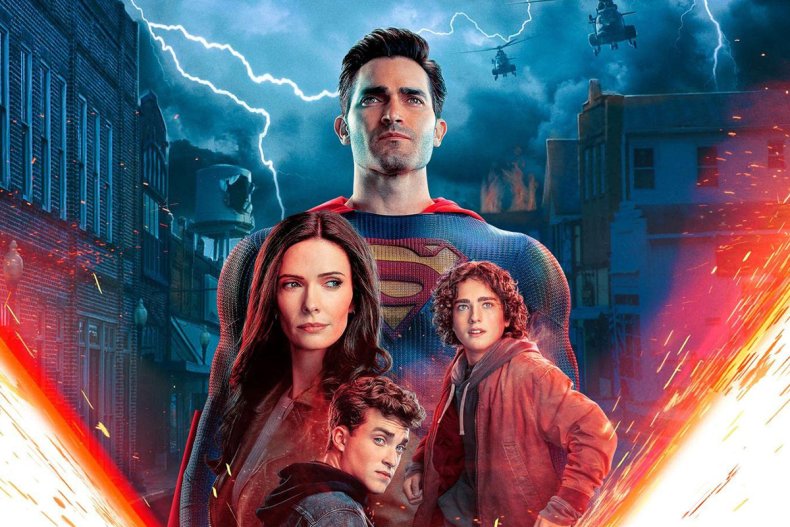 Though The CW did cancel many of its shows, seven of them got renewed for the 2022 to 2023 TV season. In March, the network renewed All American, The Flash, Riverdale, Walker, Kung Fu and Nancy Drew.
The seventh show, meanwhile, was Superman & Lois, which officially got the greenlight for Season 3.
In a statement, CW CEO Mark Pedowitz said of these renewals: "As we prepare for the 2022-23 season, these scripted series, along with the alternative series we renewed earlier, will serve as the start of a solid foundation utilizing some of our most-watched series for us to build on for next year and beyond."
Hoechlin took to Instagram Stories to celebrate the news, writing: "Season 3 is official! Thanks to everyone who works so hard to make this show. Can't wait to run it back!"
When Will Superman & Lois Season 3 Air?
For the last two seasons, the show has been one of CW's mid-season shows, and this is set to continue in the 2022 to 2023 TV season.
In May 2022, The CW released its fall schedule for this year, and Superman & Lois was not on it. In fact, only one superhero show (Stargirl) is airing in the fall, a big change from the years when CW schedules were dominated by the Arrowverse.
This means that the Superman & Lois Season 3 release date is likely to be in January 2023.
This current season started on January 11, 2022, meaning that a similar timeslot is expected for the next set of episodes.
Superman & Lois airs Tuesdays at 8 p.m. ET on The CW. The series is available to stream online on The CW website and app and on HBO Max.