Inside the Octopus, the Luxury 414-Foot Superyacht With a Submarine
You might have thought the coronavirus pandemic—or perhaps the billionaires' space race—would have distracted the super-wealthy from shopping for shiny baubles. Not when it comes to luxury yachts, according to Boat International.
The industry magazine reported last December that 1,024 were being built or had been ordered—an increase of almost 25 percent on the previous year's numbers. If you were to line up the vessels set to be delivered by 2026, there would be more than 24 miles of them.
Among them is the REV Ocean, a research and expedition vessel commissioned by Norwegian billionaire Kjell Inge Røkke. It will be 182.9 meters (600 feet) in length—longer than the current biggest superyacht in the world, Azzam, which is owned by the ruler of Abu Dhabi.
Ocean is expected to be launched in 2024 and will be available for charter part time, when it's not conducting scientific research. If you're interested in chartering a yacht now, though, what's the biggest one you can get?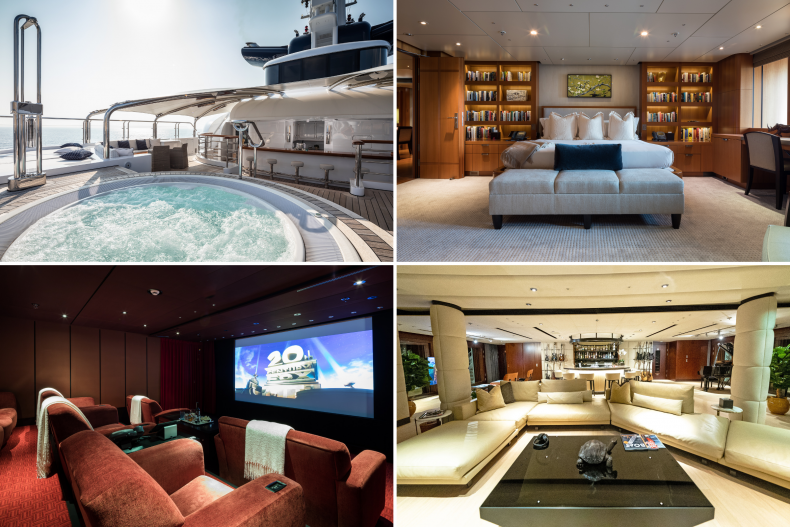 The Three Largest Yachts You Can Charter
Some of the billionaires who commission superyachts prefer not to make their favorite toys available to the public. But there are plenty of large and lavish vessels you can charter for a princely sum. The top three, according to Jacqui Lockhart, Europe head of charter marketing for luxury yacht firm Camper & Nicholsons, are:
Flying Fox from Imperial Yachts, 136 meters (446 feet)
Octopus from Camper & Nicholsons, 126.2 meters (414 feet)
Lana from Imperial Yachts, 107 meters (351 feet)
Lockhart told Newsweek that Octopus has only recently become available for charter. It was built for Microsoft co-founder Paul Allen, who died in 2018. The vessel was sold by Allen's estate last year and its new owner is reportedly Swedish billionaire Roger Samuelsson.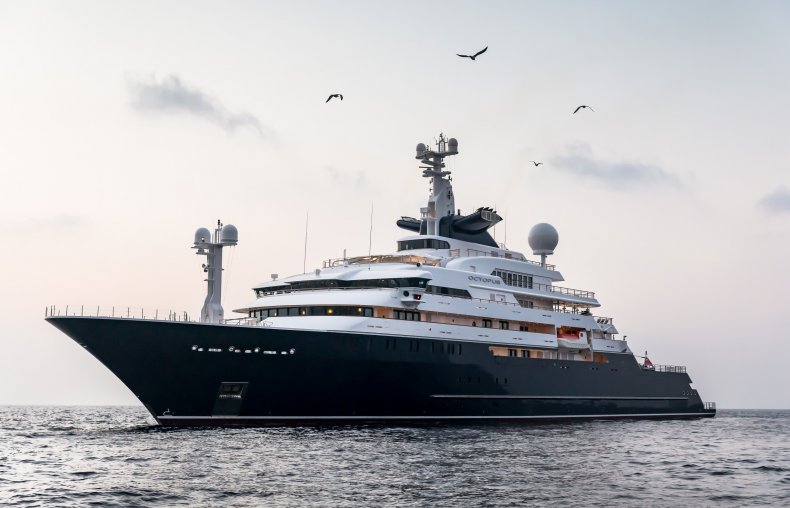 "She came on the market at the end of last year," Lockhart said. "I was just recently on board the Octopus in Panama. I have to admit, I've never seen anything like it in all my years in yachting."
Inside the Octopus
For years after its launch in 2003, the Octopus was off limits to everyone but Allen and his guests. Now anyone who wants to charter the megayacht, built by the German company Lürssen, can do so—as long as they can pay upwards of $2.2 million per week. For that sum, you and 11 other guests can enjoy eight decks of extravagant amenities including:
Seven tenders
Two helipads
A submarine for underwater exploration
An oceanographic hub for "explorers searching for lost shipwrecks and maritime artefacts"
On-deck swimming pool
Gym and wellness area
Cinema
Library
Observation lounge
A glass-bottomed aquarium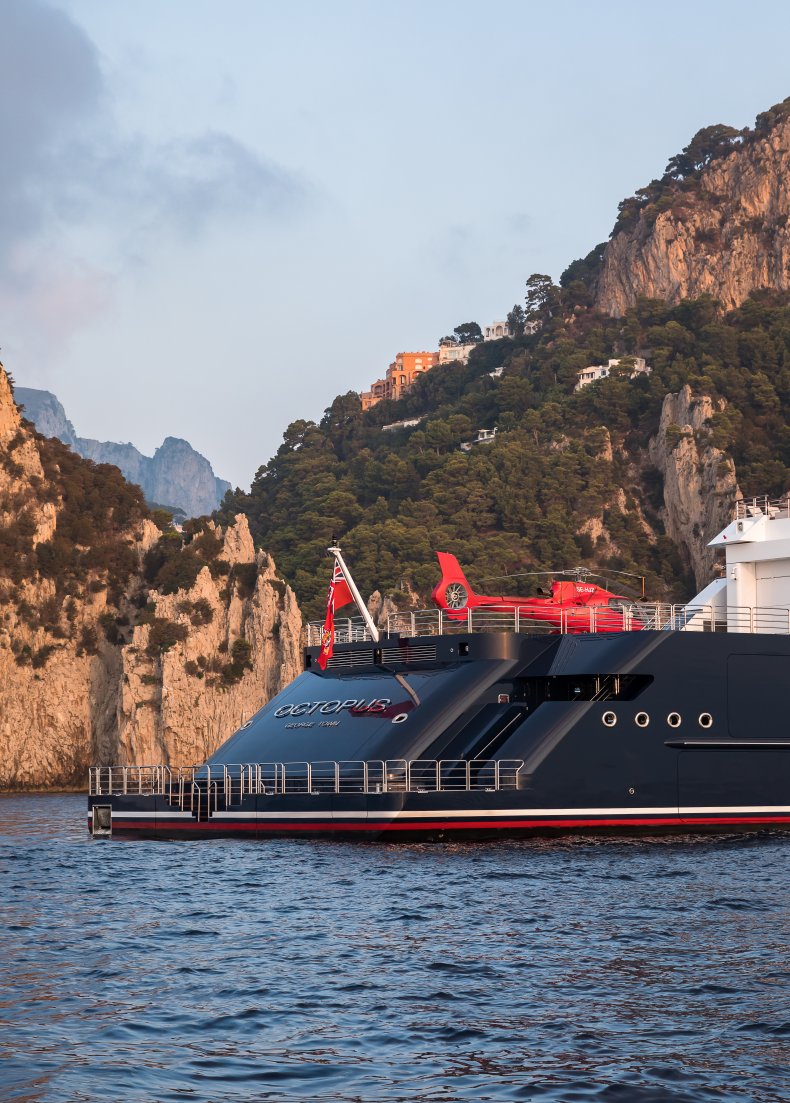 The accommodation includes a master suite (with private elevator and observation deck), two VIP apartments, seven double bedrooms and three twin staterooms.
"She has a ratio of 12 guests for just over 42 crew, which is quite exceptional," said Lockhart. "It's just the perfect yacht for exploration. She was built for cruising and exploration. She's been set up to be self-sufficient to go to remote areas, which is quite special."
The Camper & Nicholsons website states that the Octopus has a maximum speed of roughly 19 knots and an ice-class hull. This means it can be chartered for winter cruises to Antarctica—an option that is increasingly popular, according to Lockhart.
"Certainly the larger yachts are more open to doing more extensive cruising and more remote destinations. Clients seem to want to be able to take their families to go to these destinations," she said.
More Megayachts
The largest yacht available for charter is the Flying Fox, according to Lockhart. The 136-meter vessel can accommodate up to 25 guests in 11 cabins, all of which have private sea-view terraces.
Flying Fox, which was built by Lürssen and launched in 2019, has amenities including a 12-meter swimming pool, a two-story spa and a professional diving center. Chartering it will cost upwards of $3.2 million a week from Imperial Yachts.
No 3 on the list is Imperial's Lana. Built by Italian company Benetti and launched in 2020, Lana can house up to 12 guests and costs upwards of $1.9 million per week.
Newsweek has reached out to Imperial Yachts for comment.