Supreme Court Allows Prosecutors to Access Donald Trump's Tax Returns
The Supreme Court denied Donald Trump's request to keep his tax records from being turned over to prosecutors, clearing the way for Manhattan District Attorney Cyrus Vance Jr'.s investigation into the former president to move forward.
The high court issued the ruling without comment on Monday morning. The decision will allow Vance to obtain eight years of Trump's tax records and other financial documents from the accounting firm Mazars USA. Mazars previously said it would comply with the subpoena, but Trump sued to block the release of the records.
Trump has gone to great lengths to conceal his financial information. He was the first president in decades to refuse to make his tax returns available to the public and to not divest from his businesses while in office.
Part of the New York probe involves alleged hush money payments made to two women, Stormy Daniels and Karen McDougal, to keep quiet about their alleged affairs with Trump during the 2016 election. Trump has denied the affairs.
Also at issue is whether the Trump Organization lied about its finances to get the best possible loans or to evade taxes. Trump's former personal attorney Michael Cohen testified to Congress in 2019 that Trump was a "con man" and inflated or deflated his total assets when it "served his purposes."
Last year, The New York Times obtained and reported on more than two decades of tax return information about Trump and his companies. Among the findings were that he routinely avoided paying federal income taxes and paid just $750 in 2016 and 2017.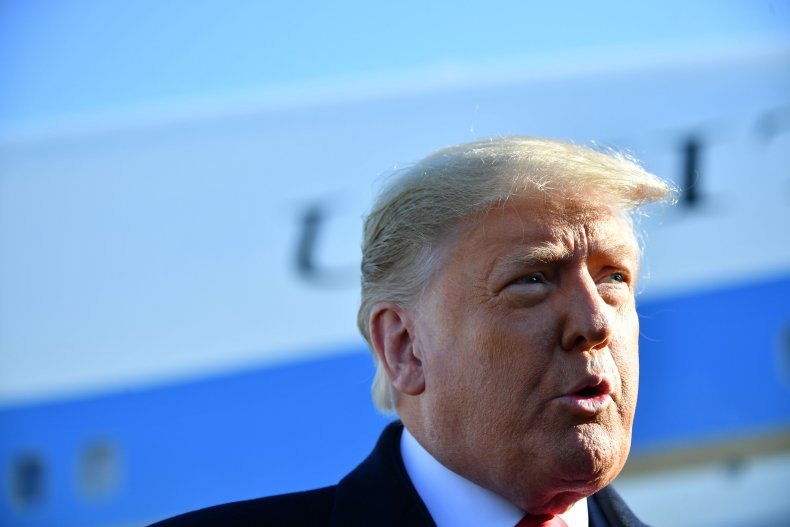 Vance issued the subpoena to Mazars in 2019 while seeking Trump's corporate and personal tax returns from 2011 to 2018. Trump's legal team immediately sued to block the subpoena, asserting that he had "absolute immunity" from criminal investigations as president.
But last July, the Supreme Court rebuked Trump's immunity claim in a 7-2 ruling. The justices then sent the case back to the lower court so that Trump's team could make more targeted objections regarding the scope of the state's subpoena.
A month later, a federal judge ruled against Trump's revamped effort to get the subpoena dismissed. Trump then appealed to the Supreme Court in October 2020 with an emergency application to reverse that decision. But on Monday, four months later, the justices voted to deny his request.
"The work continues," Vance said in a brief statement after the Supreme Court released its decision.
Trump railed against the ongoing investigation, calling it a "continuation of the greatest political Witch Hunt in the history of our Country" in a statement released by his office on Monday.
"The Supreme Court never should have let this 'fishing expedition' happen, but they did. This is something which has never happened to a President before, it is all Democrat-inspired in a totally Democrat location, New York City and State, completely controlled and dominated by a heavily reported enemy of mine, Governor Andrew Cuomo," the statement read.
Newsweek has reached out to the Trump Organization for comment but did not hear back before publication.
Update: This story has been updated with a statement released by the office of the former president.