The Supreme Court Can Restore Freedom for Religious Schools | Opinion
After a long summer, most parents are relieved that their children's schools are finally open again. But not all are at ease. The creep of progressive ideology into public school curricula is threatening young learners. Private religious schools, by contrast, can offer education untainted by politics. It has never been more important to remove barriers to school choice, especially those that single out religious schools.
The Supreme Court could do just that in Carson v. Makin. The Court will decide whether the state of Maine violated the Constitution by prohibiting students enrolled in its tuition assistance program from using their aid to attend schools that provide religious, or "sectarian," instruction. The answer will be crucially important, not just for families in Maine but for cash-strapped parents across the country hoping to send their children to religious schools.
More than half of Maine's school districts (143 out of 260) do not operate a public high school. The state operates a program whereby these districts pay tuition, up to a statutory limit, for students to attend a public or private school. Some districts send students to attend schools in other counties. Some have even sent children to elite preparatory schools.
This sounds like a sweet deal. But there is a catch: parents may not choose schools that the state calls "sectarian." Maine's Department of Education labels any given school "sectarian" if it "promotes the faith or belief system with which it is associated and/or presents the material taught through the lens of this faith." In other words, a religious school must be religious in name only if it wants to benefit from Maine's tuition program.
Many states enacted "No-Aid provisions" in the late 1800s—amid a wave of anti-Catholic bigotry—to prevent religious schools from receiving any public funds. They were modeled after the failed amendment to the Constitution promoted by Maine congressman James G. Blaine. But Maine, interestingly, did not adopt a "Blaine amendment" to its own state constitution. Instead, its "No-Aid provision" was enacted by the legislature in 1980.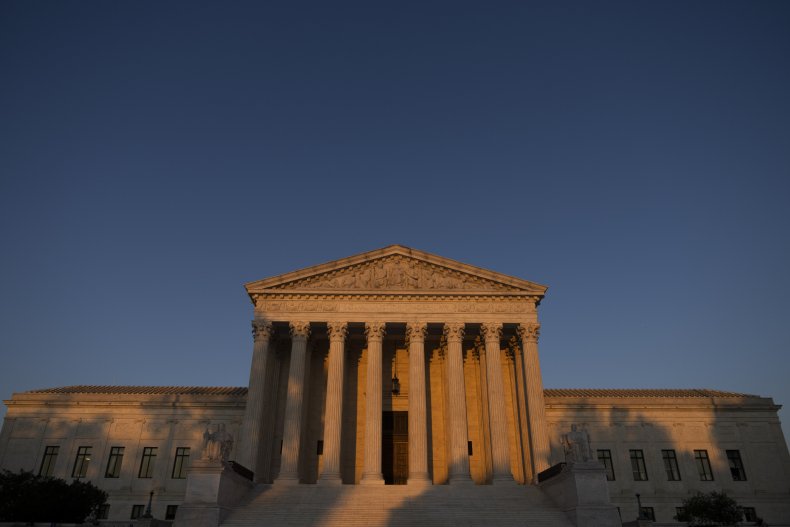 Two Maine families—the Carsons and the Nelsons—are pushing back. Both live in districts without high schools and so are entitled to the tuition assistance benefit. They want tuition assistance for their children to attend private religious schools that the state says are "sectarian." They filed suit in federal court, claiming the "sectarian exclusion" is unconstitutional.
Just last year, the Supreme Court declared unconstitutional Montana's exclusion of religious schools from its tuition assistance program. "A State need not subsidize private education. But once a State decides to do so, it cannot disqualify some private schools solely because they are religious," wrote Chief Justice John Roberts for the Court in Espinoza v. Montana Dept. of Revenue. After Espinoza, the Carsons and Nelsons should have been handed an easy victory. That, unfortunately, is not what happened.
A three-judge panel of the First Circuit court of appeals, which included retired Supreme Court Justice David Souter, coyly distinguished Espinoza from the Maine case. (Retired justices are permitted to sit by designation on circuit court panels.) The no-aid provision at issue in Espinoza barred religious schools from participating in a state tax incentive program solely because of the religious status of the schools. Maine's "sectarian exclusion" rule, by contrast, focuses on what the school teaches through its curriculum and related activities, and how the material is presented. The panel wrote: "Because Maine permissibly requires public educational instruction to be nonsectarian for reasons that reflect no hostility to religion, it betrays no hostility toward religion when it imposes a use-based 'nonsectarian' restriction on the public funds that it makes available for the purpose of providing a substitute for the public educational instruction that is not otherwise offered."
The First Circuit relies on a "use/status" distinction that isn't much of a difference. Justice Neil Gorsuch, joined by Justice Clarence Thomas, wrote a concurring opinion in Espinoza making this exact point. The First Amendment, wrote Gorsuch, "forbids laws that prohibit the free exercise of religion. That guarantee protects not just the right to be a religious person, holding beliefs inwardly and secretly; it also protects the right to act on those beliefs outwardly and publicly." It's precisely that right to act on one's beliefs that progressive ideologues want to see erased from our Constitution.
Teachers' unions and anti-religious freedom organizations will no doubt retain legal heavy hitters to file amicus briefs in support of Maine's exclusionary tuition assistance program. Fortunately—and inconveniently for authoritarian progressives—the Supreme Court of the United States remains committed to our founding principles. All signs indicate that the Carsons and Nelsons will receive a sympathetic hearing from the majority of the justices who are already on record in support of school choice, and who have a proven track record of vindicating religious freedom.
Andrea Picciotti-Bayer is director of the Conscience Project, a project advancing conscience rights through public education and amicus support in religious freedom cases.
The views expressed in this article are the writer's own.