The Supreme Court announced Wednesday it will hold a special session beginning Jan. 7 to hear arguments over President Joe Biden's vaccine mandates for health care workers and employees of private companies with over 100 employees.
Before the announcement, the court's next scheduled case was set to begin Jan. 10.
The two mandates, along with a third that's related to federal contractors, have been the subject of multiple lawsuits since their introduction.
Last week, the Biden administration said it would ask the Supreme Court to hear arguments to reverse the rulings from lower courts currently banning the mandate for health care workers from taking effect in 24 states, contending that COVID cases rising across the country meant that allowing the mandate could save "hundreds, or even thousands of lives each month."
Under the mandate, some 17 million health care workers would be required to get at least one dose of a COVID vaccine by Dec. 6 and be fully vaccinated by Jan. 4. The 5th U.S. Circuit Court of Appeals in New Orleans lifted a nationwide ban on the mandate. But two other rulings blocking it from taking effect in 10 and 14 states are still in place.
The mandate for private companies with over 100 employees required an estimated 84 million workers to be fully vaccinated by Jan. 4. If they weren't and didn't receive an exemption would have to wear masks at work and receive weekly COVID tests.
After a series of legal battles, a panel of appeals judges ruled 2-1 last week in favor of reversing the lower court decision that blocked the mandate for large companies. At the time of the announcement, it was unclear whether the mandate would still go into effect Jan. 4 or if the date would be moved.
Several Republican attorneys general and business organizations said in the days following the announcement that they planned to take the case to the Supreme Court.
The Court has ruled in favor of vaccine mandates in recent weeks, refusing to halt vaccine mandates for health care workers in New York and Maine that did not include religious exemptions.
Conservative Justices Neil Gorsuch, Samuel Alito and Clarence Thomas dissented in both cases.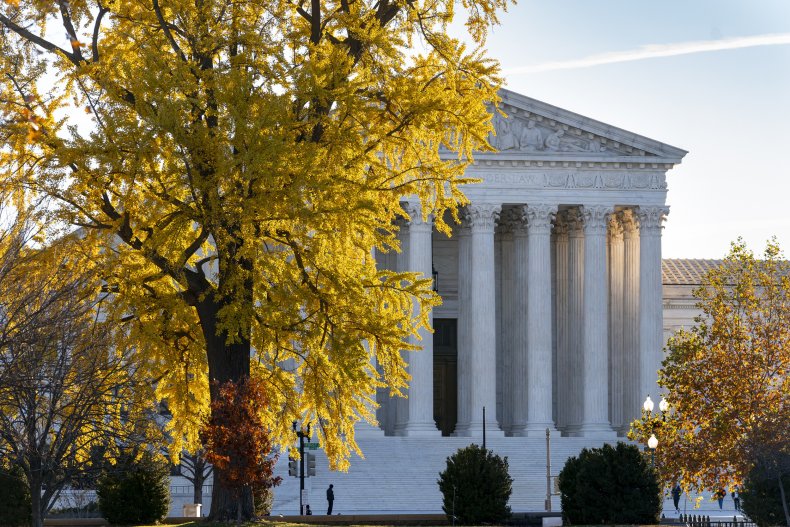 The court will have to grapple with whether the Occupational Safety and Health Administration has the authority to impose such a requirement for employees of private companies.
The court also will hear arguments over the rule published Nov. 5 by the Centers for Medicare & Medicaid that applies to a wide range of health care providers that receive federal Medicare or Medicaid funding.
The Associated Press contributed to this report.