Supreme Court Rules Immigrants Can Be Detained Indefinitely Without Bond Hearings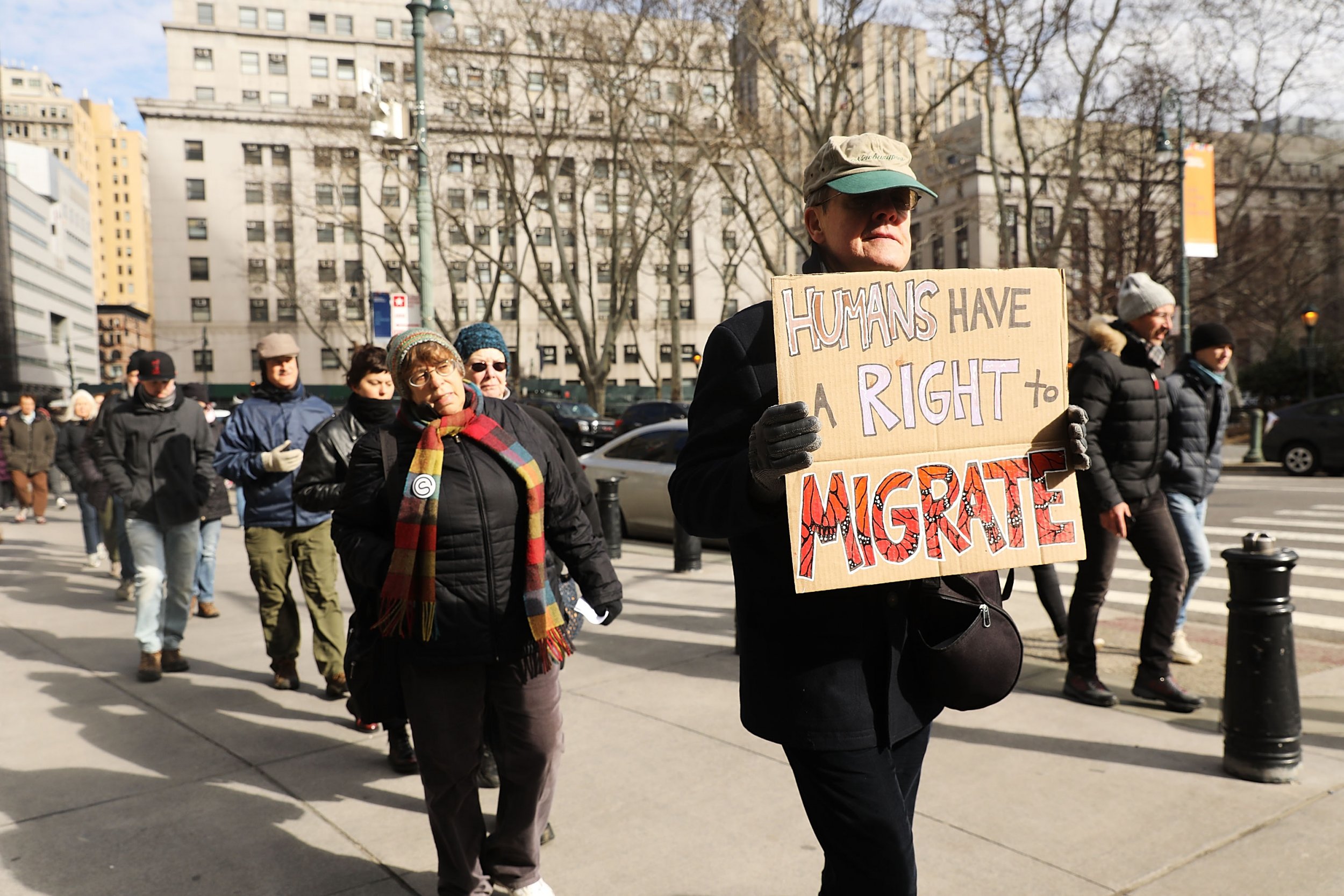 The Supreme Court ruled on Tuesday that immigrants awaiting decisions on their status in the U.S. do not have the right to bond hearings every six months, effectively meaning the government can detain them indefinitely.
The majority opinion, written by Justice Samuel Alito, said that the decision by the Ninth Circuit Court of Appeals that detained immigrants have the right to periodic bond hearings was based on "implausible constructions" of immigration laws.
When "[r]ead most naturally," Alito writes, the immigration statutes in question "mandate detention of applicants for admission until certain proceedings have concluded." Detention must end once the proceedings end, Alito says, adding: "Until that point, however, nothing in the statutory text imposes any limit on the length of detention."
Responding to the decision, the American Civil Liberties Union (ACLU) said that the decision "will impact the lives of thousands of people, including lawful permanent residents, asylum seekers, and survivors of torture."
"The government's practice of locking up immigrants indefinitely, without even a hearing to determine if they pose a risk of flight or danger to the community, as they defend their right to remain in the U.S. is horrific," the group said on Twitter.
Dissenting from the majority opinion, Justice Stephen Breyer, joined by Justice Ruth Bader Ginsburg and Justice Sonia Sotomayor, argued that if the statues were to be read as the majority decided, it would render them unconstitutional.
"The Court reads the statute as forbidding bail, hence forbidding a bail hearing, for these individuals," Breyer wrote. "In my view, the majority's interpretation of the statute would likely render the statute unconstitutional."
Related: Immigration agency removes "Nation of Immigrants" from its mission statement
Breyer noted that these detentions are "often lengthy," in one case a noncitizen being held in detention for almost four years after already serving a criminal sentence. Many are detained for around a year, Breyer says, before they finally win their cases.
Eight of the justices presided over the case, with Justice Elena Kagan recusing herself, NPR reported.
In a statement, Ahilan Arulanantham, an ACLU attorney who argued in the case said: "The Trump administration is trying to expand immigration detention to record-breaking levels as part of its crackdown on immigrant communities.
"We have shown through this case that when immigrants get a fair hearing, judges often release them based on their individual circumstances.
"We look forward to going back to the lower courts to show that these statutes, now interpreted by the Supreme Court to require detention without any hearing, violate the Due Process Clause."