Supreme Court Rejects Religious Exemptions for Vaccine Mandates in 6-3 Maine Ruling
The U.S. Supreme Court on Friday decided it would not step in to block a COVID-19 vaccine requirement for health care workers in Maine, which does not offer religious exemptions.
Most U.S. states with vaccine requirements for health care workers do provide opportunities for religious exemptions, a point some health care workers who legally contested the requirement raised in their emergency request for the Supreme Court to step in ahead of the state's vaccination deadline.
The court gave no reason for its decision, as is usual with rulings on emergency applications. But in a brief concurring opinion, Justice Amy Coney Barrett warned against the court making momentous decisions "on a short fuse without benefit of full briefing and oral argument."
Associate Justice Neil Gorsuch wrote Friday's dissenting opinion and was joined by justices Clarence Thomas and Samuel Alito.
In the opinion, Gorsuch contrasted Maine's lack of religious exemptions with those offered by other states and said those who would prefer a religious exemption option believe the state's requirement "violates foundational principles of their religious faith."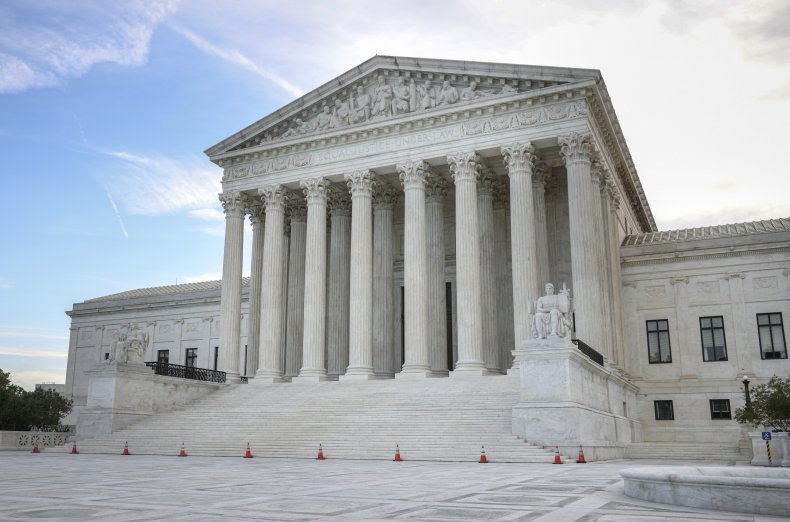 Maine Governor Janet Mills introduced the state's requirement for all health care workers to be vaccinated against the virus in August. Health care workers initially had until October 1 to comply, a deadline that Mills' office said it would begin enforcing on October 29.
The state noted it "has long required the immunization of employees" at health care facilities in an effort to prevent the spread of dangerous or easily transmissible contagions. "Maine CDC amended the existing rule to include the COVID-19 vaccine to protect the health and lives of Maine people, safeguard Maine's health care capacity, and limit the spread of the virus," according to the state government's website.
The mandate did not provide religious exemptions for health care workers, per a decision made by the state legislature in September 2019 that "eliminated religious exemptions to vaccination requirements for health care workers and mandated the removal of religious exemptions from all Department vaccination requirements."
In light of Mills' vaccine mandate, some health care workers argued it violated their right to exercise their religion and filed legal challenges. As those legal challenges began making their way through the court system, the health care workers' legal representatives filed an emergency request asking the Supreme Court to intervene before Maine's vaccination deadline went into effect.
The request argued that most other U.S. states do offer religious exemptions for vaccines, while the health care workers in Maine who cited religious reasons for not getting vaccinated were faced with "immediate termination" once the deadline passed. It argued the mandate "completely removes any protections for Plaintiffs' sincerely held religious beliefs," and "subjects them to especially harsh treatment," and violates the First Amendment.
In his dissenting opinion, Gorsuch said the case raised "a serious error" and a constitutional question that he said was worthy of consideration.
In Maine, "healthcare workers who have served on the front line of a pandemic for the last 18 months are now being fired and their practices shuttered. All for adhering to their constitutionally protected religious beliefs," Gorsuch wrote. "Their plight is worthy of our attention," he added.
Newsweek reached out to Mills' office for comment.