Surfer Who Called Himself 'Shark Bait' Gets Leg Mauled in Shark Attack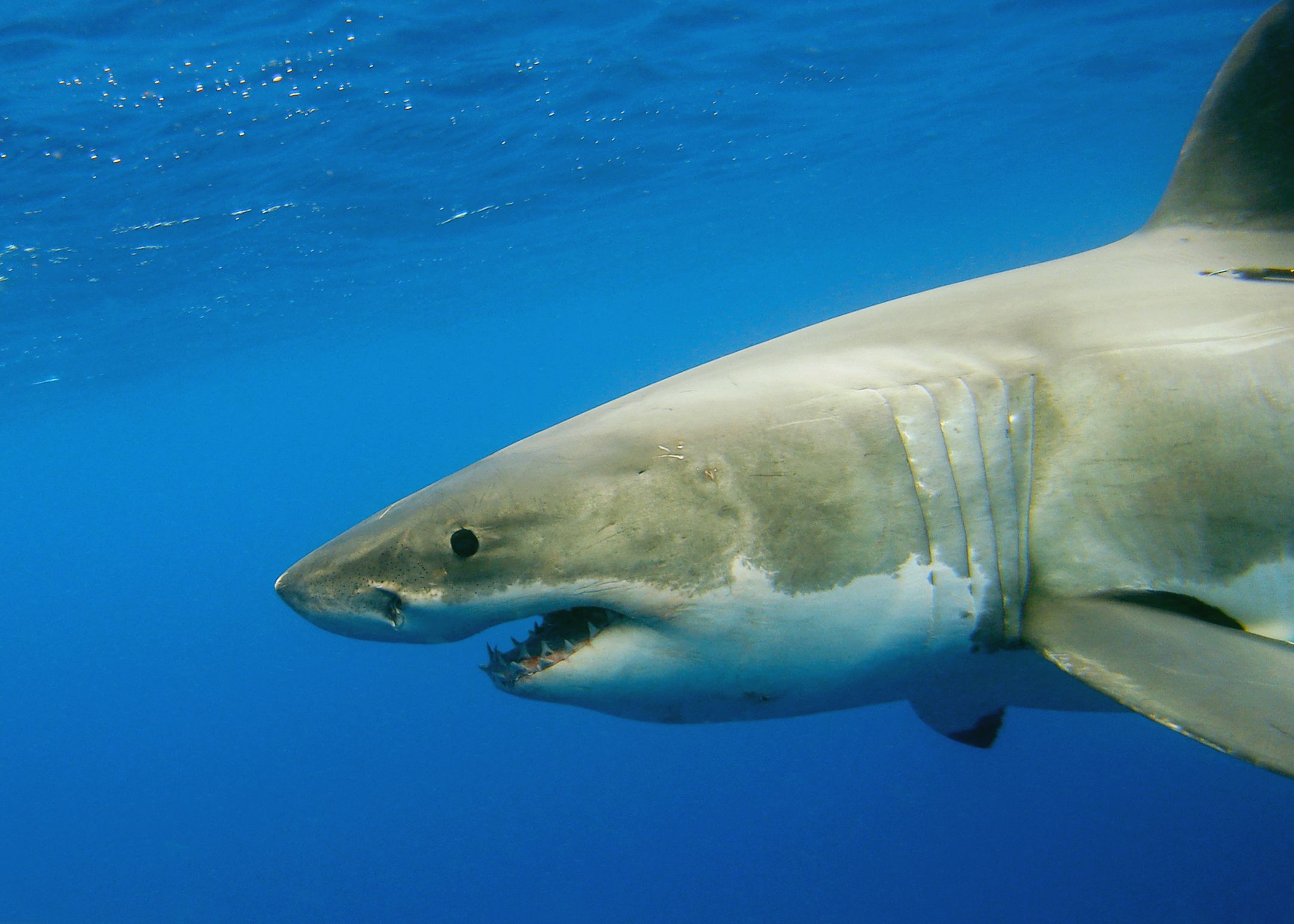 A surfer who once described himself as "shark bait" was flown to a hospital in Australia over the weekend after being bitten by a shark, according to local reports.
Emergency services responded to Wellington Drive, Nambucca Heads, at around 7:15 a.m. yesterday following reports that a shark had mauled a man's leg. Joel Mason, 36, was surfing alone on the New South Wales Mid North Coast at the time.
Read more: Man fights off shark that bit his leg using surfboard
According to the New South Wales Police Department, Mason swam to a nearby break wall where a passerby saw him and notified emergency services.
He was treated at the scene by paramedics from NSW Ambulance before being flown to a hospital in "serious but stable" condition. The helicopter transporting the victim had to make an emergency stop on the way to the hospital in order to give him a blood transfusion.
Local media outlet 7 News Brisbane reported that as of Sunday, Mason, a former lifeguard, was in stable condition following surgery.
Rob Mason, the surfer's father, told 9 News that his son had surfed since he was 5 or 6 years old. "He says he is shark bait but he is prepared to take the risk, and he does," he said, adding, "He may not go surfing by himself as often [in the future], but I figure he still will [surf]."
NSW Police stated: "Officers from Mid North Coast Police District will liaise with Department of Primary Industry to investigate the circumstances surrounding the incident. Beachgoers are urged to follow safety advice by visiting the Department of Primary Industry's website."
The government's website states, "Sharks are a natural part of healthy oceanic and estuarine environments. When people enter open water, they are entering the shark's domain."
According to The Sydney Morning Herald, Mason suffered "five deep lacerations" to one of his lower legs. It remained unclear what type of shark was involved in the incident.
Paramedic Steve Fraser, of NSW Ambulance, said, "[Mason] was extremely calm, he was extremely stoic I thought; he was helping us as much as he possibly could."
Police said beaches in the area were currently closed, including Shelley Beach and Main Beach. There have reportedly been eight shark attacks in the region over the past three months.
In news footage, Mason was seen talking to his family via video call after arriving at John Hunter Hospital in Newcastle, Australia, the Herald reported.