Surviving the Aurora Mass Shooting Was Just the Beginning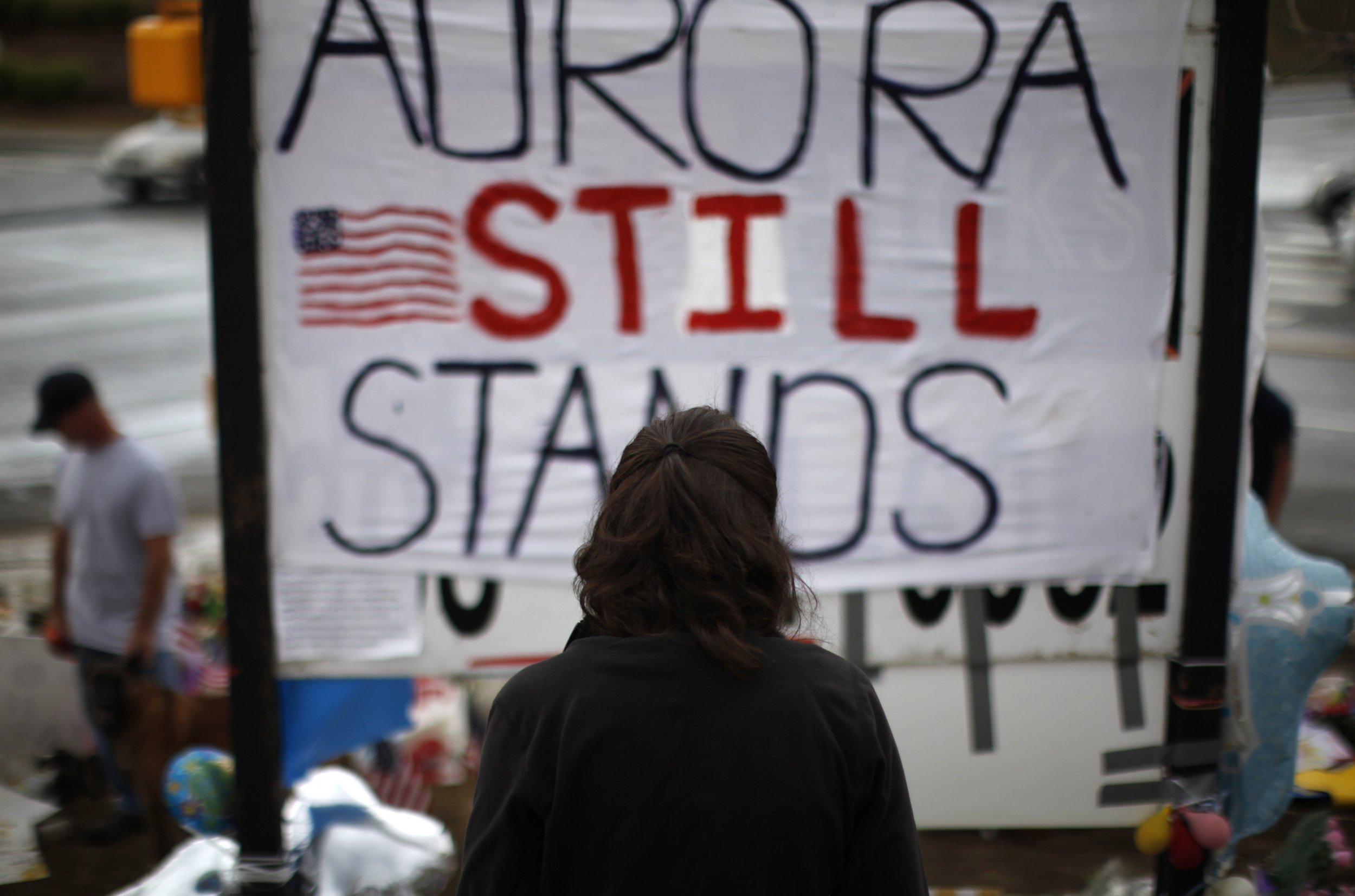 Growing up, my brother Lamar and I spent most of our time together, more often than not with our heads stuck in whatever comic book we could get our hands on. So it was no surprise to anyone who knew us well when we snagged a pair of tickets to opening night of Christopher Nolan's third, and final, Batman movie. At midnight in Theater 9 at Century 16 in Aurora, Colorado, the house lights went down, the screen lit up and The Dark Knight Rises began.
Related: Mayors ask Congress to oppose national gun reciprocity
About a half hour into the film, I saw a gas canister arc high across the screen and over the crowded theater. Shots rang out from the front as I felt a bullet hit me. I called out for Lamar. Days later I woke up in a hospital, paralyzed from the chest down.
I am one of more than 100,000 people shot in this country on a yearly basis. For the 33,000 Americans killed by that gunfire, a bullet is the end. For the rest of us, it's only the beginning.
It's the beginning of a tough and almost always expensive road. The cost of initial hospitalizations alone for gunshot victims is more than $700 million annually: That's $24,000 to $32,000 per patient. Then there's everything else. For me, there have been surgeries (part of the bullet is still in my spine), and high-tech wheelchairs, and new accessible accommodations and physical therapy. For months we tried to come up with the money for a specialized van that could fit that new wheelchair. Did I mention it's an expensive road?
But we keep moving forward. Part of moving forward means having the support we need to give recovery everything we've got. For most people like me with complicated injuries due to gun violence, the journey to recovery is long and dependent on costly but necessary care. And no survivor should have to choose between the care they can afford and the care they need to survive.
We've been hearing a lot of terms like Medicaid and pre-existing conditions thrown around these days as Congress and the White House take aim to repeal or ruin Obamacare, again, with no backup in sight. Let me tell you what those words mean to a gun violence survivor. Medicaid coverage can literally be life-changing for a gunshot victim; it is the difference between receiving follow-up care (like access to specialists, therapy and advanced equipment) and falling victim to the effects of our injuries.
In addition to changing my life forever, my injuries mean I now have a pre-existing condition. In a pre- (and now possibly post-) Obamacare world, insurers could deny me coverage because I've been shot—just like with asthma, cancer and dozens of other ailments insurers used to avoid covering expensive care.
Congress and the White House are threatening to undo all of that, and it's a very bad idea. Pulling the rug out from our health care system now would reduce access and increase prices for the care that I, and so many other survivors, literally depend on.
The past few years have been a first-hand lesson in just how staggering medical costs can be. Even with the ACA's lifesaving coverage, gunshot wounds often leave patients like me desperate for resources to fund care. In my case, I cannot cover all of the costs of care that I need and even had to establish a GoFundMe campaign.
Lamar was right next to me that night, but thankfully he wasn't hit. He's my best friend and he's been by my side since day one. I have good days and bad, and days where I'm pretty angry at life. Most of us do. But I always come back to that road; I'm moving forward every day. I'm doing my part. I'm fighting. I need our leaders to do the same.
Stefan Moton was injured in the July 20, 2012, mass shooting at a movie theater in Aurora, Colorado. He lives in Colorado with his family.