'Survivor' Season 41: Start Date, Cast, Location and Everything Else You Need to Know
Survivor is back with Season 41, as 18 castaways head to an island paradise for what CBS is calling "a new era" for the long-running reality show.
After releasing two seasons every year since 2001, the reality show has been on a COVID-enforced break since May 2020. This has allowed CBS, however, to retool the show and provide plenty of extra twists and turns.
"Survivor 41 features a really likable group of savvy Survivor players, and they are in for the most intense, most difficult and most dangerous season we've ever done," host Jeff Probst said in a statement.
Here's what's new and what's staying the same in the 2021 edition of the reality show.
When does Survivor Season 41 start?
This year's season is kicking off with a two-hour premiere on Wednesday, September 22, starting at 8 p.m. ET / 7 p.m.
After that, the remaining episodes will air every Monday at 8 p.m. ET / 7 p.m. CT on CBS. Episodes will also be available to watch live and on-demand on Paramount+.
Where was Survivor Season 41 filmed?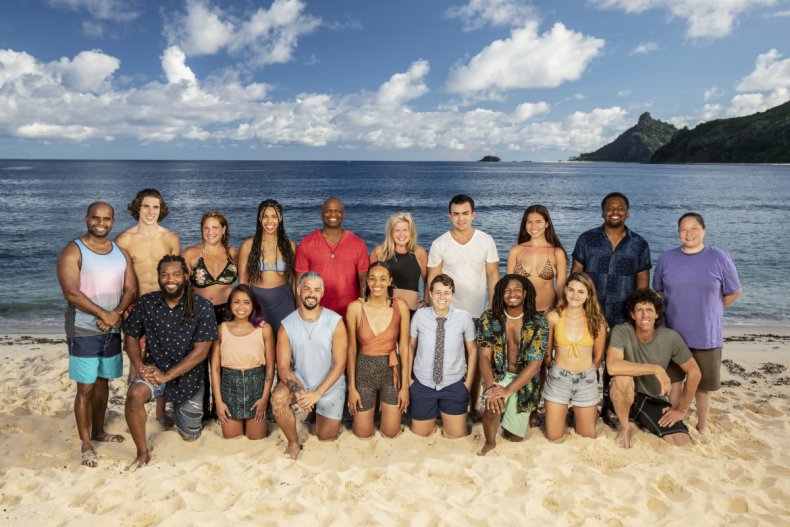 As the show has since the "Millennials vs. Gen X" series in 2016, the show is taking place on the Mamanuca Islands of Fiji.
Filming took place on the island from April 15 to May 10, 2021. This was after Fijian commerce minister Faiyaz Koya gave the crew special permission to film under new COVID guidelines.
These guidelines, however, will mean that Survivor 41 is a shorter season than usual. While most recent seasons have been 39 days long, the 2021 edition will be 26 days long so as to incorporate a 14-day quarantine at the start of shooting.
Speaking to Entertainment Weekly, host and executive producer Probst said of this: "The decision to change the game to 26 days came from the fact that we couldn't leave our bubble. So if we wanted to shoot two seasons, we had to do it back to back. For us to shoot two seasons of 39 days, back to back, along with our 14-day quarantine, would have meant nearly 100 days, and that was simply too long."
He added that this was one of the reasons that this year's season will be harder than ever. "The first thing we had to do was adjust the living conditions of the game so that 26 days would still feel like 39 days...they started with no food, very limited camp supplies, and very few rewards."
Who is in the cast of Survivor Season 41?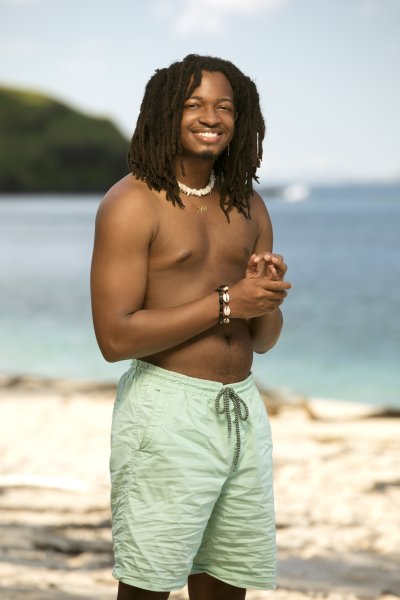 The show is going back to a format last used in "Heroes vs. Healers vs. Hustlers" season back in fall 2017. The castaways have been split into three groups of six. How exactly they will be split up has not been announced yet.
The 18 contestants are as follows:
Brad Reese, 50, a rancher from Shawnee, Wyoming
Danny McCray, 33, an ex-NFL player from Frisco, Texas
David Voce, 35, a neurosurgeon from Chicago, Illinois
Deshawn Radden, 26, a medical student from Miami, Florida
Eric Abraham, 51, a cyber security analyst from San Antonio, Texas
Erika Casupanan, 32, a communications manager from Toronto, Canada
Evvie Jagoda, 28, a PhD student from Arlington, Massachusetts
Genie Chen, 46, a grocery clerk from Portland, Oregon
Heather Aldret, 52, a stay-at-home mom from Charleston, South Carolina
Jairus Robinson, 20, a college student from Oklahoma City, Oklahoma
Liana Wallace, 20, a college student from Washington, D.C.
Naseer Muttalif, 37, a sales manager from Morgan Hill, California
Ricard Foyé, 31, a flight attendant from Sedro-Woolley, Washington
Sara Wilson, 24, a healthcare consultant from Boston, Massachusetts
Shantel Smith, 34, a pastor from Washington, D.C.
Sydney Segal, 26, a law student from Brooklyn, New York
Tiffany Seely, 47, a teacher from Plainview, New York
Xander Hastings, 21, an app developer from Chicago, Illinois