Suspect Houston Serial Killer Jose Gilberto Rodriguez Caught Following Police Car Chase
Police in Houston, Texas, have arrested a man they believe is responsible for murdering three people during a "rampage" lasting less than a week.
Jose Gilberto Rodriguez, 46, was wanted by police on suspicion of a string of offenses, including three shooting deaths and two violent robberies across Harris County and Houston.
Houston Police warned people not to approach the "armed and extremely dangerous" suspect while asking the public for assistance in hunting him down.
Harris County Sheriff Ed Gonzalez has now confirmed that the suspect has been caught and taken into custody.
"Jose Gilberto Rodriguez is in custody at Eldridge at Fallbrook. He was arrested after a brief vehicle pursuit," he tweeted.
"No other details are immediately available, but we will advise the media and public as soon as possible," the department added.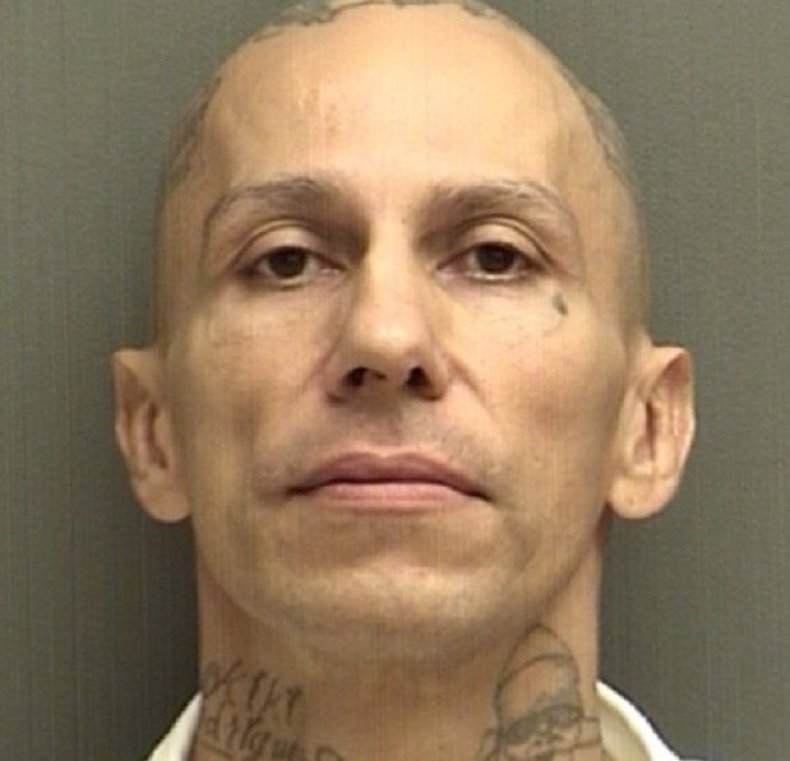 Rodriguez, a registered sex offender, is accused of committing his first crime of the spree on July 9, by perpetrating a home invasion and robbery.
On July 13, he is suspected to have shot dead Pamela Johnson, 62, at her home in Cypress before stealing her car.
The following day, he is alleged to have killed two more people—Mattress Firm employee Allie Barrow, 28, and Mattress One employee, Edward Magana, who worked at another store at a shopping center less than two miles away.
On July 16 he is suspected of robbing a driver at a gas station. The final victim, reported to be a 22-year-old male, is recovering in hospital after being shot in the abdomen during the robbery.
Police previously confirmed Rodriguez was on parole for weapons charges and cut off his ankle monitor a few days ago.
"If he's hearing my voice, we're coming for you," Houston Police Chief Art Acevedo said during a press conference. "Best thing he can do is turn himself in before he gets himself hurt or anybody else.
"A serial killer is three or more murders usually without a motive," Acevedo said. "This guy's motive appears to be robbery in a lot of cases."
When asked why the suspect targeted two separate mattress store employees, Acevedo said "we don't care," and that capturing the suspect is all that currently matters with regards to the investigation.
Following the discovery of Barrow's body, Steve Stagner, CEO of Mattress Firm, said: "We're deeply saddened to learn that one of our team members was found deceased at a store in Houston. We send our sincere condolences to this team member's family, friends and loved ones."