Syrian Locals: Russian Strikes Kill Over 70 in Rebel-Held Idlib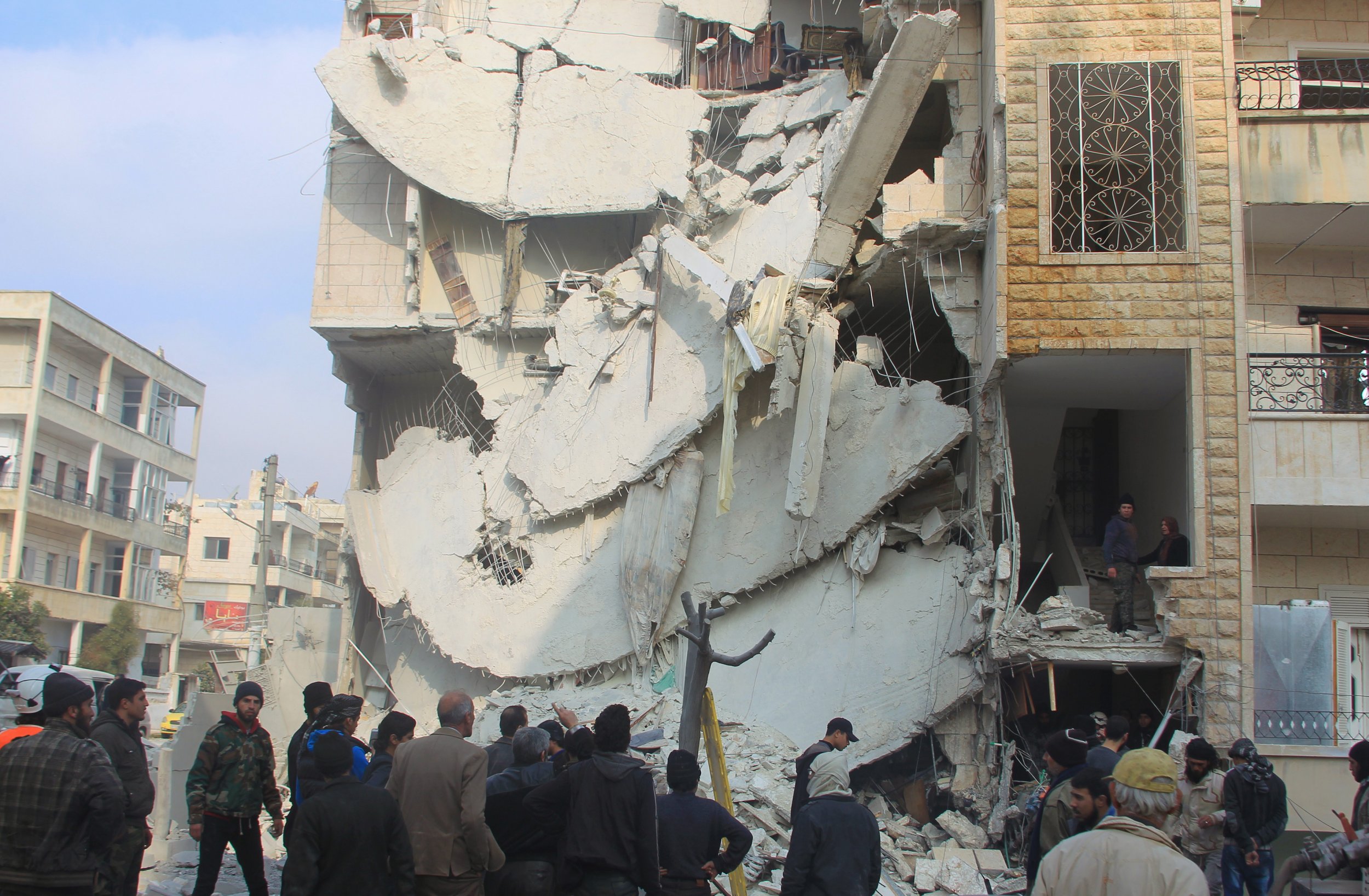 Air strikes allegedly carried out by Russia killed at least 43 people in the rebel-held city of Idlib, northwest Syria, on Sunday, rescue workers and residents told Reuters.
Russia has been hitting ground targets in Syria since the last week of September, at the behest of President Bashar Assad, a Russian ally. While Moscow continues to refer to the air strikes as a campaign against militant group Islamic State (ISIS), opposition groups—as well as the U.S., U.K., France and others—have claimed that the air strikes appear to be primarily focused on Assad opponents.
These claims were renewed when at least six strikes hit a busy marketplace in central Idlib on Sunday, impacting nearby government buildings and residential areas.
Rescue workers told Reuters that 43 people are already confirmed dead, but that at least 30 more bodies are yet to be identified. Over 150 people were wounded, with those most severely hurt sent to hospital in Turkey.
"There are a lot of corpses under the rubble," said Yasser Hammo, a civil defense worker.
Idlib resident Sameh al-Muazin said he'd seen mangled bodies in the debris off the city's main street. "Everyone is afraid that this is just the beginning," he added.
Footage of the aftermath of the attack has spread on social media and footage broadcast by the pro-opposition Orient TV station showed makeshift ambulances rushing with injured civilians through an area where people were searching for survivors among the debris of collapsed buildings.
Residents say they can tell the difference between Russian jets and the Syrian army helicopters, which fly much lower.
In October, the Kremlin confirmed it was hitting non-ISIS targets, but Russian officials have not elaborated on which other groups are being targeted and have equated most anti-government fighters on the ground to terrorists.
Over the last month, both Russian President Vladimir Putin and military chief of staff Valery Gerasimov have claimed that they are helping the opposition moderates known as the Free Syrian Army with their strikes. The group has denied the claims both times.