SVB Gave $74 Million to Black Lives Matter. It Explains a Lot About the Bank's Collapse | Opinion
In the wake of the collapse of the 16th largest bank in the U.S., many are speculating as to what led to the sudden, spectacular downfall of Silicon Valley Bank. Some have pointed to a faulty risk management strategy, while others have blamed a classic bank run. Still others have blamed the company's commitment to Democratic causes like diversity, equity, and inclusion (DEI) as the culprit; in a particularly spicy take in the Wall Street Journal, Andy Kessler suggested that the company's pride in the makeup of its board—"SVB notes that besides 91% of their board being independent and 45% women, they also have '1 Black,' '1 LGBTQ+' and '2 Veterans'"—may have been the real culprit.
Kessler's piece got a hefty dose of online backlash, but there is new evidence for the Go Woke, Go Broke theory of SVB's downfall—or at least the theory that its focus on racial issues exposed something important about its business acumen (or lack thereof). A database created by the Claremont Institute revealed that SVB either donated or pledged to donate almost $74 million to organizations affiliated with the Black Lives Matter movement.
Of course, they were not alone. SVB was one of several high-profile corporations that exploited the murder of George Floyd to endear themselves to the public by pretending they care about the plight of Black Americans. Along with many other companies, SVB signaled their virtue by declaring that they would pour oodles of cash into causes designed to help the Black community.
It only took a few years after the George Floyd riots to find out that many of those aligned with the Black Lives Matter movement were not exactly on the up and up. This is especially true of the Black Lives Matter Global Foundation, which has seen more than its share of scandals.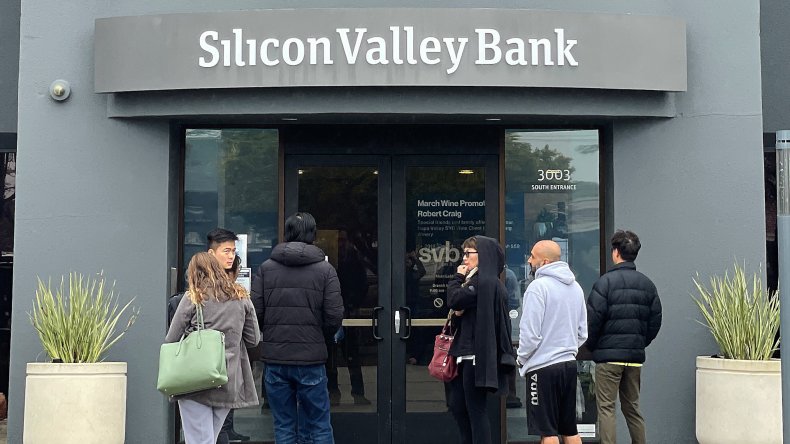 In 2020, the organization reportedly purchased a luxury mansion in Southern California for almost $5 million. Not only that, the group tried to hide this purchase so that the press did not find out about it. A New York Magazine article noted that the issue "has been handled in ways that blur, or cross, boundaries between the charity and private companies owned by some of its leaders."
Then in early 2021, the organization came under scrutiny for how it handled its finances, one of several instances in which the group was found to have been getting funny with the money. Local Black Lives Matter chapters raised a fuss about the global organization, accusing them of mismanaging the tens of millions of dollars that had been donated to the group. They claimed only about 6 percent went to local chapters with volunteers on the ground working to benefit their communities.
Again in 2021, Black Lives Matter Global was widely criticized for the handling of its finances, especially in relation to how it was spending the millions of donated dollars it received. Leaders of local BLM chapters publicly castigated the parent group for not investing funds in those who were doing the work on the ground in cities across the country.
In another episode of "Black Lives Matter Global Is Crooked As Hell," one of the group's leaders was accused of stealing a copious sum of cash. In fact, he is believed to have made off with almost $10 million in donations, using it for personal use. "Shalomyah Bowers was called in the court filing as a 'rogue administrator, a middle man turned usurper' who siphoned contributions to the nonprofit activist group to use as a 'personal piggy bank,' according to the lawsuit filed in Los Angeles County Superior Court on Thursday," according to the Los Angeles Times.
Naturally, this makes one wonder why an organization like SVB, which is supposed to mitigate risk, would be willing to dump so much cash into an obvious grift machine. It wasn't as if it were difficult to see that the Black Lives Matter Global Foundation was nothing more than a sham; surely there were other nonprofits worthy of the bank's resources?
Perhaps SVB was more concerned with looking good for the public than they were with actually helping Black folks. If their hearts were in the right place, they would have sought out organizations who truly want to make a difference, instead of just clout, clicks, and cash.
And if they were this shallow on issues of racial justice, it's not a stretch to think they might have been so on risk management, too.
Jeff Charles is the host of "A Fresh Perspective" podcast and a contributor for RedState and Liberty Nation.
The views in this article are the writer's own.