SweepSouth Wants to Transform South Africa's Domestic Service Industry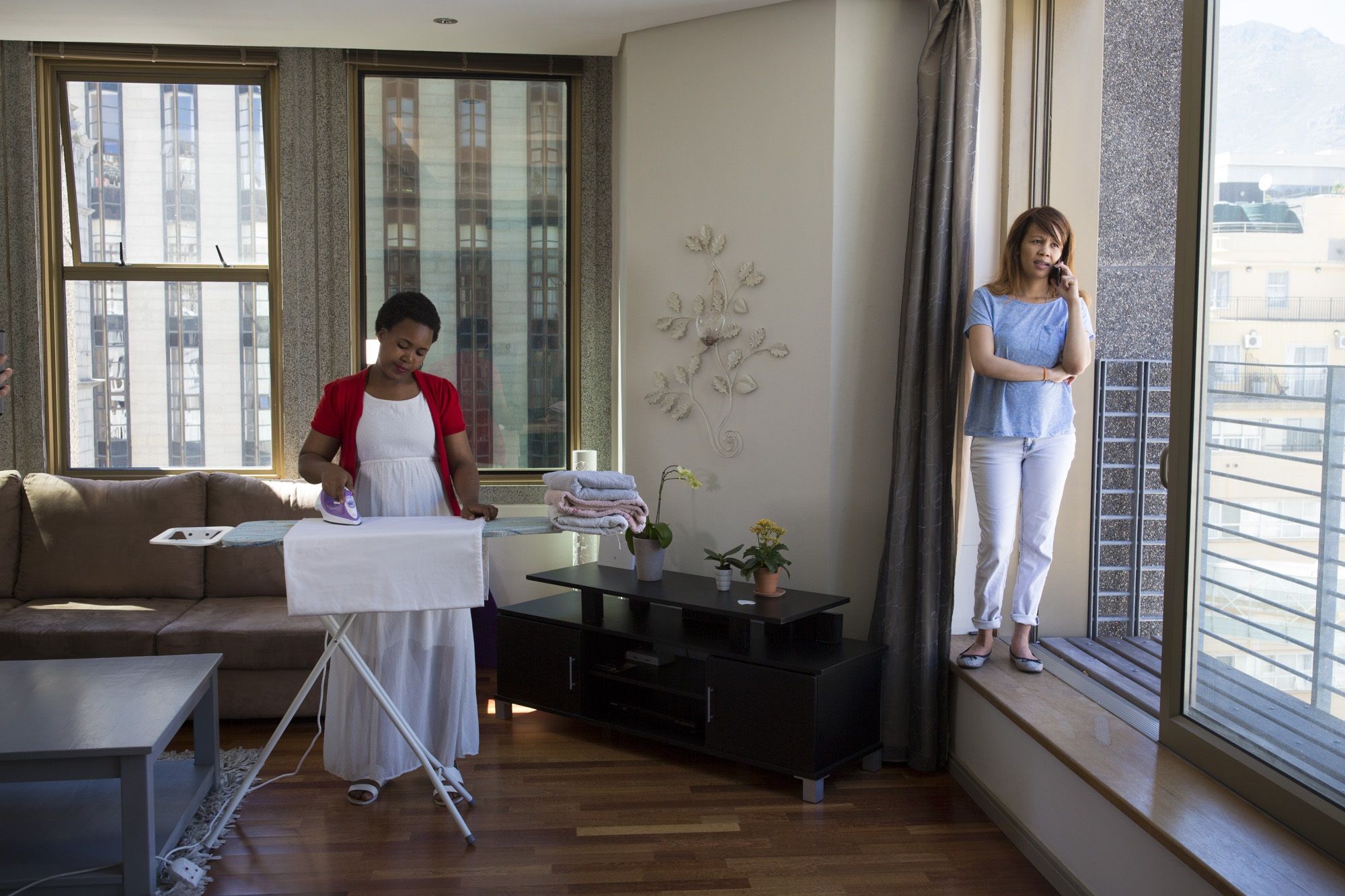 Aisha Pandor and her husband, Alen Ribic, were on vacation in Cape Town, South Africa, in December 2013 when she tried to find a cleaner for their home in Johannesburg. It was the busy holiday period, when domestic workers leave the cities en masse to return to rural areas to spend time with their families. Finding someone was proving difficult.
She eventually found a cleaner from an agency, but only after hours spent combing through online advertisements and newspaper classifieds, as well as asking friends for referrals. It was this frustration that formed the kernel for SweepSouth, an on-demand cleaning service that can summon a cleaner with a few taps on a smartphone. She eventually quit her corporate job at the age of 28 and sold her house to pursue her idea.
She and Ribic "thought it was the perfect opportunity for us to transform the domestic cleaning services industry," Pandor tells Newsweek. "Our experience speaking to cleaners that the agency presented to us was also quite depressing and made us want to change the mindset around how people think of and treat domestic workers in the country."
The cleaners Pandor spoke with were poorly paid, had few prospects for consistent work and complained of being treated badly. Through SweepSouth, which first began operating in June 2014, Pandor planned to create "happy homes on both sides," allowing customers to book cleaners quickly and easily, while giving cleaners decent pay and flexibility in terms of where and when they want to work.
To ensure better treatment of staff, Ribic, who is SweepSouth's chief technology officer, coded a two-way rating system into the platform. By allowing cleaners to also rate the customer, people could no longer get away with being rude or unkind to cleaners without risking being banned from the service.
SweepSouth now serves more than 10,000 monthly users across four South African cities through a network of about 1,500 workers. Next year, Pandor hopes to expand the service to other African cities in Kenya, Ghana and Nigeria. She and her team are also looking at additional services—such as gardening, child care and maintenance—to make SweepSouth a complete home service provider.
The company says it's already seeing the effects of empowering cleaners, or "SweepStars," as they're called. Lusanda "Lulu" Maqoqa was working only one day a week at a private residence before she heard about SweepSouth. She was immediately offered five days of work a week. "It paid better than my previous work, and customers even gave me tips," Maqoqa says. "It allowed me to save up for my own business—a restaurant in Langa, Cape Town."