Watch: Swedes Splash Around in Flooded Subway Station
Much of the northern hemisphere is currently grappling with extreme weather. Flooding, heat waves, forest fires and drought are wreaking havoc in North America, across Europe and into Asia, as some leading environmental researchers warn that humanity is facing the effects of climate change.
Sweden is dealing with a range of extreme events, a summer heat wave encouraging major forest fires and now followed by sudden flooding. Though the government will no doubt be anxiously eyeing the clean-up costs, residents of the eastern city of Uppsala are seeing the fun side.
The city's subway network went viral yesterday, as locals headed underground for an impromptu pool party, The Local reported. The underpass leading out of the central rail station flooded to knee-height, leaving some sodden travelers angrily stomping home. Others brought swimming gear and inflatables to have some fun, though the water was not quite as clean as you would get at a local swimming pool.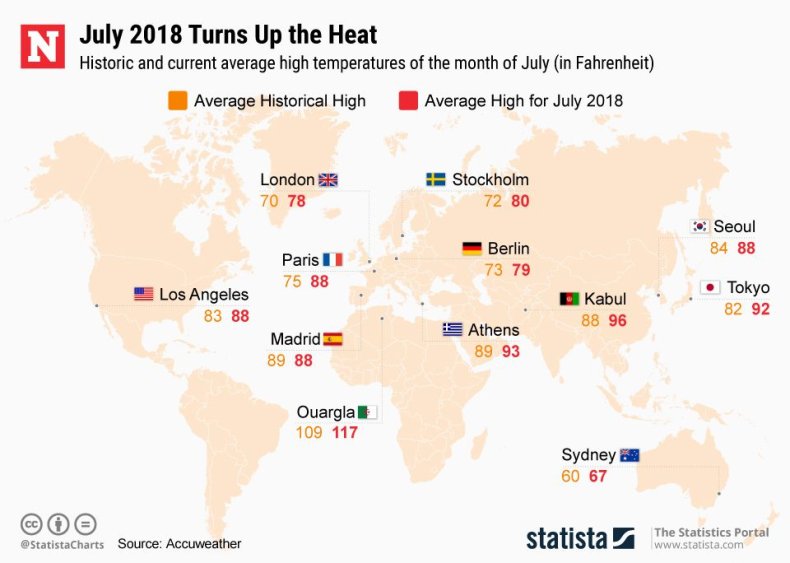 Pictures posted to Instagram showed one man firing a water pistol at travelers as he floats past on a rubber ring, his face obscured behind a large scuba diving mask. Another image showed a man floating along wearing sunglasses, drink in hand.
At first, the authorities were not sure who was supposed to clean up the mess; the local government, the station, or the country's transport body. After a short delay, the local municipality pumped the water out overnight Sunday, leaving Monday morning commuters able to travel without wet feet.
Weekend storms battered several areas of the country, as unseasonably warm night time temperatures gave way to thunder and lightning. Between 5,000 and 10,000 bolts of lightning were recorded as storm systems swept over the country. But rather than mark an end to the heat wave that has left Swedes sweating, hot temperatures are expected to return this week.
July has seen average temperatures 8 degrees above what would usually be expected for Sweden at this time of year, according to data collected by Accuweather and published by Statista. A similar trend has been seen across the planet.
Emergency services have been fighting forest fires as far north as the Arctic Circle. Hundreds have been evacuated as the flames advance, with more than 62,000 acres already destroyed. As many as 27 fires are still active, though the heavy rains have stabilized their spread.
Fellow European nations have contributed firefighters and emergency equipment to help fight back the infernos. The Swedes have even resorted to the unconventional method of bombing the fires using military aircraft, as the pressure formed when munitions explode can be enough to extinguish flames as far away as 330 feet.