Met Gala Cameraman Seems to Yell 'Show Us Those Boobs' at 'Euphoria' Star
While walking the red carpet at the Met Gala on Monday night, Euphoria star Sydney Sweeney appeared to be catcalled by a photographer at the event.
The 24-year-old was asked "show us those boobs" by an onlooker in red carpet footage that was posted to the @nytfashion Instagram account during one of the fashion industry's biggest night of the year.
The catcalling was pointed out by TikTok user @saboomafu, whose take on the incident has since gone viral.
"It's just crazy to think that you can be at the height of your career and like the most respectable events in fashion, like the Met Gala, what an honor to be there—and you're still gonna get sexually harassed on the red carpet in front of all of your peers and in front of tonnes of cameras," the TikTok creator said in her video.
"Does anyone have boobs like you down there?" the person, believed to be a male photographer, can be heard shouting at Sweeney, who is well-known for playing Cassie Howard in the HBO series, Euphoria.
The actress appears to notice the comment and laugh it off in the footage.
Following the backlash, a spokesperson for the Met released a statement to BuzzFeed News calling such behavior "inappropriate."
"This was just brought to our attention—and we are neither clear if the allegation is accurate nor who the reporter may have been—yet surely we would not condone any of our guests being treated in this unprofessional manner," the statement reads.
Newsweek has reached out to Sweeney's representatives for comment.
Sweeney has previously spoken about her nude scenes in Euphoria and how that has led to her being perceived as an actress.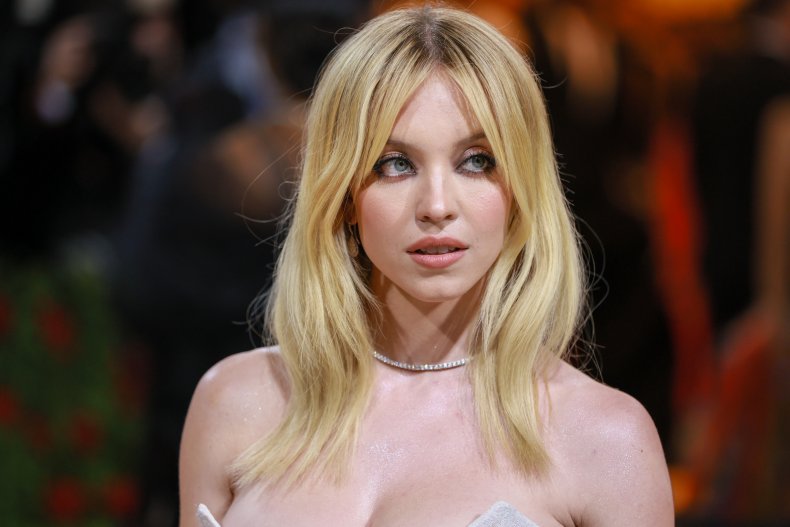 "I'm very proud of my work in Euphoria. I thought it was a great performance," she told The Independent in January. "But no one talks about it because I got naked."
"I do The White Lotus and all of a sudden critics are paying attention. People are loving me. They're going, 'Oh my God, what's she doing next?' I was like, 'Did you not see that in Euphoria? Did you not see that in The Handmaid's Tale?'"
She added: "This is something that has bothered me for a while."
Similarly, Sweeney recently joked that her grandparents said she has "the best tits in Hollywood" during an appearance on The Ellen Show.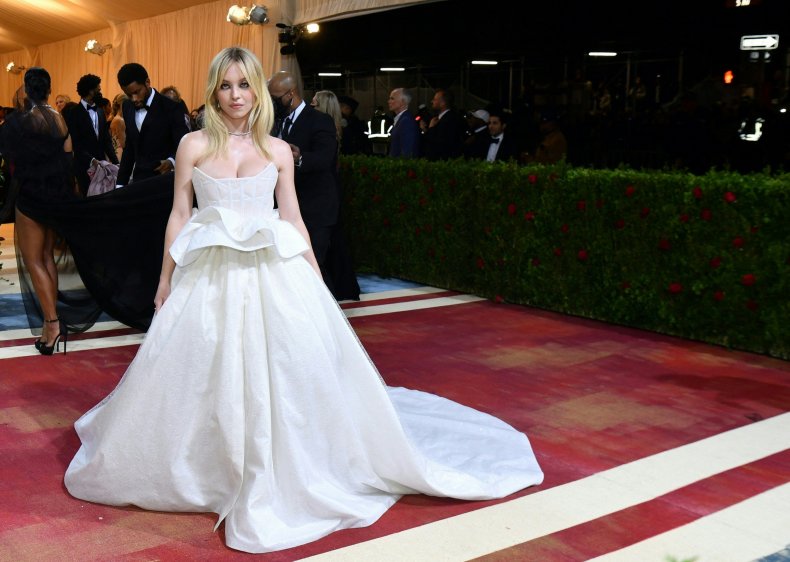 She also admitted to The Telegraph that her father was left "scarred" by the sex scenes in Euphoria.
"So my dad is a little scarred, because for whatever reason I forgot to tell him what Euphoria was about," she said.
"And then the first season came out, and he sat to watch it with his parents, my grandparents! And the first scene is ... well ... I think he made it to the point where I was slammed down on the bed and he has refused to turn it back on."