Bizarre Sylvester Stallone Prop Found in Antique Store: 'Latex Nightmare'
An unusual Sylvester Stallone movie prompt has been discovered in the most unlikely of places: an antique store in Australia.
Sydney-based ceramicist Bea Bellingham told Newsweek she was visiting the small town of Katoomba in New South Wales when she came across the eye-catching discovery after popping into a popular local store.
"My husband and I were away for a couple of nights in Katoomba," she said.
"It's a kookie village and the Katoomba Vintage Emporium is probably their kookiest antique store. Downstairs I took a picture of a weird screaming doll, and thought 'yep, that's the weirdest find of the day.'"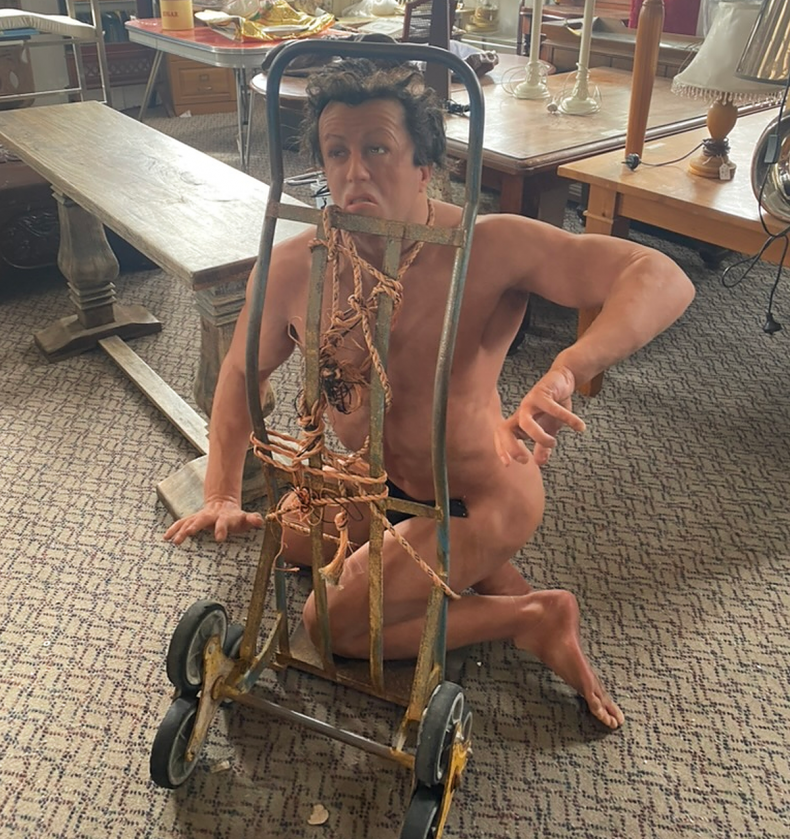 Bellingham shared the resulting snaps to her Instagram (she's since taken them down) unaware of what exactly they related to.
It wasn't long before fans on the internet picked up on her discovery.
Twitter user Adam Howes was the first to realize that what Bellingham had found was, in fact, a prop or replica of a prop from the 1993 action film Demolition Man.
The movie, which co-stars Sandra Bullock and namely Stallone as John Spartan, the titular Demolition Man and police officer who ends up being framed by criminal mastermind Simon Phoenix (Wesley Snipes) for a crime he didn't commit.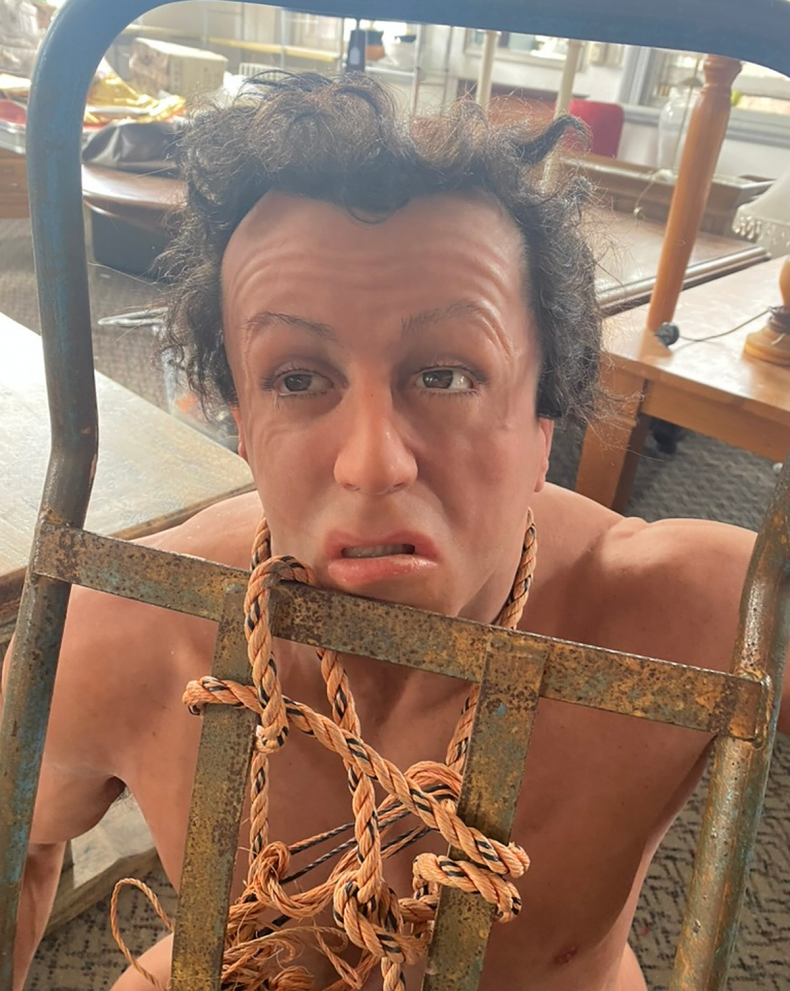 Both men end up being cryogenically frozen to see out their long sentences on ice, but when Phoenix breaks out, the authorities have little choice but to thaw out Spartan who wakes up in a modern society devoid of violence, unhealthy food, profanity and numerous civil liberties.
According to Howes and several other fans online, the model Bellingham found was one that previously sat in a mock block of ice during one brief scene in the movie when Spartan had been frozen to begin his sentence.
This particular version of the prop has been thawed out and, in truth, has definitely seen better days.
There is a fascinating extra layer to this strange discovery.
Howes noted that several replicas of the model were donated to Planet Hollywood, the restaurant chain that featured the likes of Stallone, Arnold Schwarzenegger and Bruce Willis as investors or promoters.
In a DVD commentary created for Demolition Man, producer Joel Silver confirmed [via Gamespot] that Stallone had the dummies, encased in plastic "ice," sent to several Planet Hollywood outlets.
A tweet from 2017 also confirms that the models featured in Planet Hollywood Las Vegas.
Two Planet Hollywood restaurants were opened in Australia back in the 1990s. Stallone even attended the opening of Sydney Planet Hollywood in 1996, with another opening in Melbourne in 1997. Both closed in 2002, but the prop may well be a relic from that era.
Howes told Newsweek: "It's safe to assume it's origin was the Sydney Planet Hollywood, but after they went bust, it stayed on the premises which became the Star Bar until it shuttered its doors in 2020."
Whatever the provenance, Bellingham's pictures soon went viral on Twitter and Reddit with one Redditor even visiting Katoomba Vintage Emporium to enquire about the piece. They were quoted a price of AU$6,000, or just over $4,000, for what they were told was a "replica prop."
Newsweek has contacted Planet Hollywood.
But while Stallone fans have been left in awe at the discovery, Bellingham was pretty oblivious to what she had found.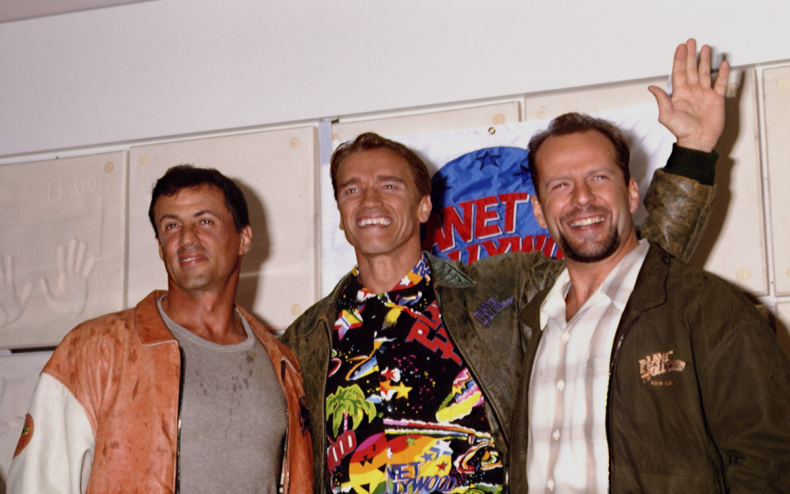 "I have never seen Demolition Man," she confessed. "I'm that infuriating person who can never remember the name or plot points of any movie. Or actors. Or people in real life. Hell, I'm not even sure I pick up the right kid from school sometimes. But I did recognize this as Sylvester Stallone, which given the state of this latex nightmare, I was pretty chuffed with."
Despite enjoying the distinctive look of the piece, she also had no desire to purchase it. "We already have a sex doll for our dungeon, and it didn't cost me $6K," she joked. "Plus, it wouldn't fit between the kids' car seats for the journey home. Might have freaked them out a bit when we picked them up too."
Describing the piece as a "car wreck you simply can't look away from" Bea Bellingham is confident the prop's newfound social media fame will ensure it finds a home.
"They say there's a market for anything, you just gotta find the audience," she said. "I better get a cut from the Emporium..."