Johnny Depp's latest appearance in court seems to be swaying public opinion as the actor took the stand on Tuesday in his multi-million dollar defamation suit against his ex-wife, Amber Heard.
The Pirates of the Caribbean star insisted that he "never" hit Heard while testifying in court in Fairfax, Virginia this week.
The actor is suing his ex-wife for defamation over an op-ed she wrote about domestic violence in The Washington Post in 2018. While Depp was not named in the article, his lawyers argue that Heard's implication is obvious.
Conversely, Heard is countersuing for $100 million for nuisance with her attorneys set to argue that the essay in question was a matter of public interest and she should therefore be protected from a defamation suit.
In this trial, the burden is on Depp's lawyers to prove that Heard's allegations of domestic violence against her ex-husband are false.
The 58-year-old famously lost a defamation case in the U.K. against the British tabloid The Sun in 2020 after a judge found that the allegations of domestic abuse against him were "substantially true." The publication had described him as a "wife-beater."
Heard was granted a restraining order against Depp in 2016 after claiming he had struck her face with a phone and she was then subjected to an online backlash from fans of the star.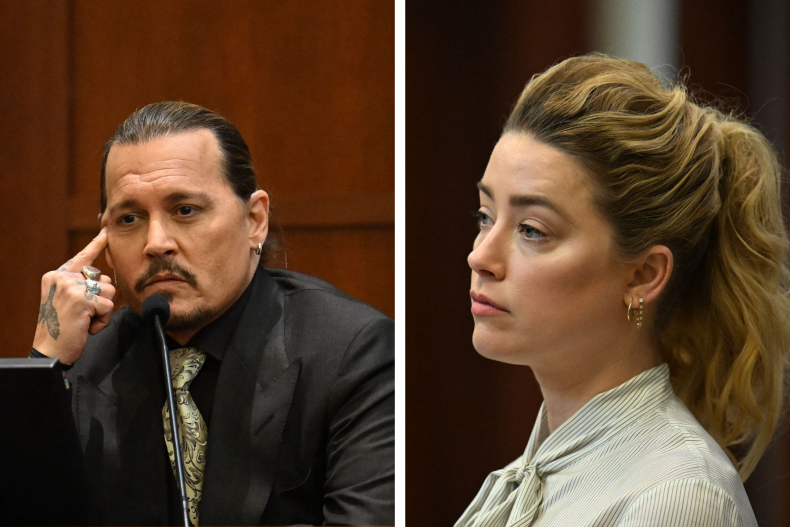 However, there was a subsequent outpouring of support from Twitter users who pointed out systemic disbelief of women who come forward with stories of abuse.
But now it seems that outpouring of support has left Heard with Depp currently being more vocally backed on Twitter.
This is down to certain "inconsistencies" in Heard's story, says attorney Kimberly Lau who specializes in harassment and assault suits.
"This is not your ordinary defamation case. There's a real history between the parties and their entire marriage will be on display in this case; the good, bad and ugly," Lau told Newsweek.
Lau explained that Depp "must have clearly endured a lot of damage from Heard's statements to be willing to publicly unveil the intimate details of his marriage and his own childhood experience growing up in a household of domestic violence."
"In a defamation case, the jury needs to ascertain the truth of the underlying statements," Lau continued. "Whether Depp was violent or abused Heard is at issue here, so the credibility of the parties is vital and every inconsistency will be exposed to help the jury determine who they believe more."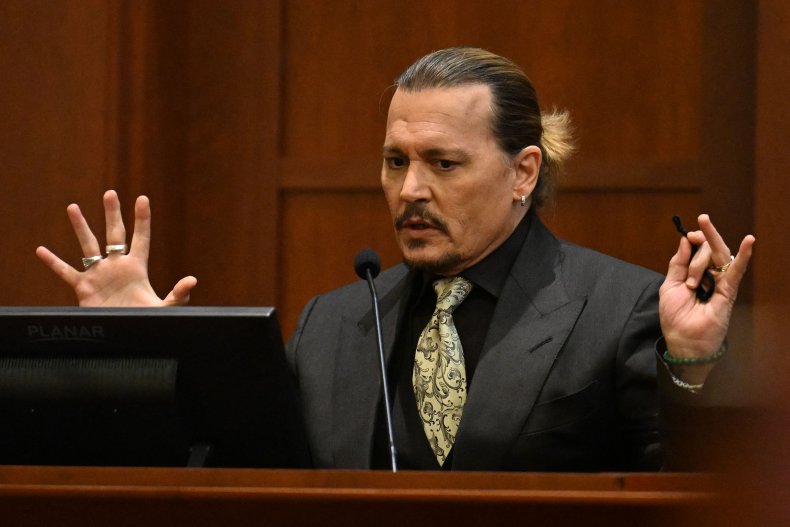 Lau said the timeline of events leading to Heard's accusations and inconsistencies in her story may be swaying the public to sympathize with Depp.
"Given the timeline of the events leading to Heard's statements, including inconsistencies in the couple's joint statement just one year before her statements in the Washington Post op-ed, it doesn't surprise me that there is more sympathy for Depp than Heard in this case," Lau said.
One major story in the trial which could be deemed an inconsistency is the saga of the severed finger tip.
In court on Monday, Depp's medical team testified about the night his finger tip was severed, with the actor saying that Heard threw a glass vodka bottle at him, leading to it getting cut off.
However, Heard has claimed that his finger was cut when he smashed a phone against a wall repeatedly.
Meanwhile, the couple's former marriage counselor Dr. Laurel Anderson said in her testimony that the pair engaged in "mutual abuse".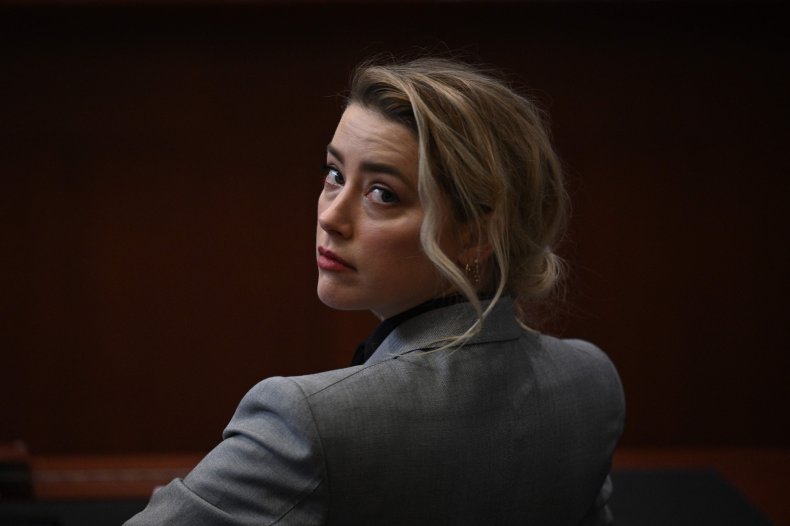 "I know she led (the fights) on more than one occasion and started it to keep him with her because abandonment and having him leave was her worst nightmare," Anderson said last week.
"Miss Heard reported that it was a point of pride to her, if she felt disrespected, to initiate a fight. Her father had beaten her, she was not going to end.
"If he was going to leave she would strike him to keep him there. She would rather be in a fight than have him leave."
In 2016, the couple publicly announced they had reached a settlement in their divorce.
"Our relationship was intensely passionate and at times volatile, but always bound by love," the pair said in a joint statement at the time. "Neither party has made false accusations for financial gain. There was never any intent of physical or emotional harm."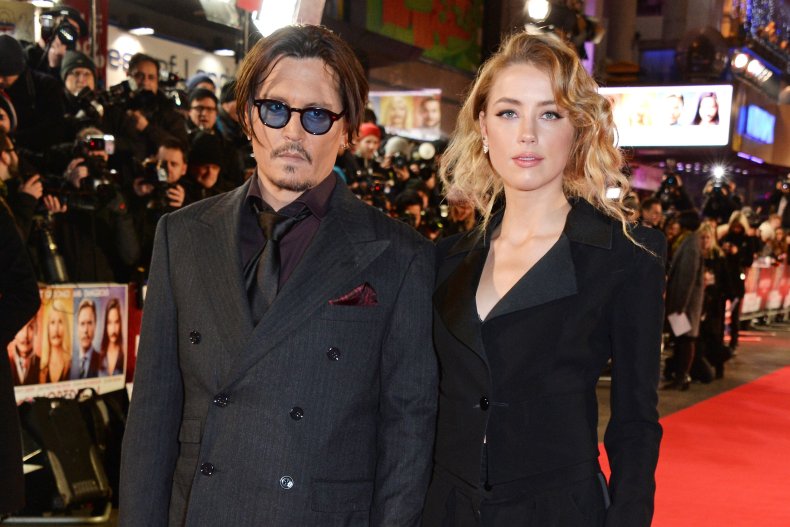 Then in 2018, Heard published an op-ed in The Washington Post titled: "I spoke up against sexual violence—and faced our culture's wrath. That has to change."
Earlier this week, Heard's former personal assistant, Kate James, testified that Heard once allegedly spit in her face while discussing a possible pay raise.
She also said that Heard often exhibited "manic episodes ... similar to if someone was on some kind of amphetamine drug. Moving fast, not making a lot of sense. Hyper-organizing" and described the actress as "belligerent and abusive."
Meanwhile, pictures of injuries to Depp's face were shown at the trial by his security guard Sean Bett amid claims they were caused by his ex-wife.