After 'Spice' Synthetic Pot Death, Doctors Say Rat Poison May Be To Blame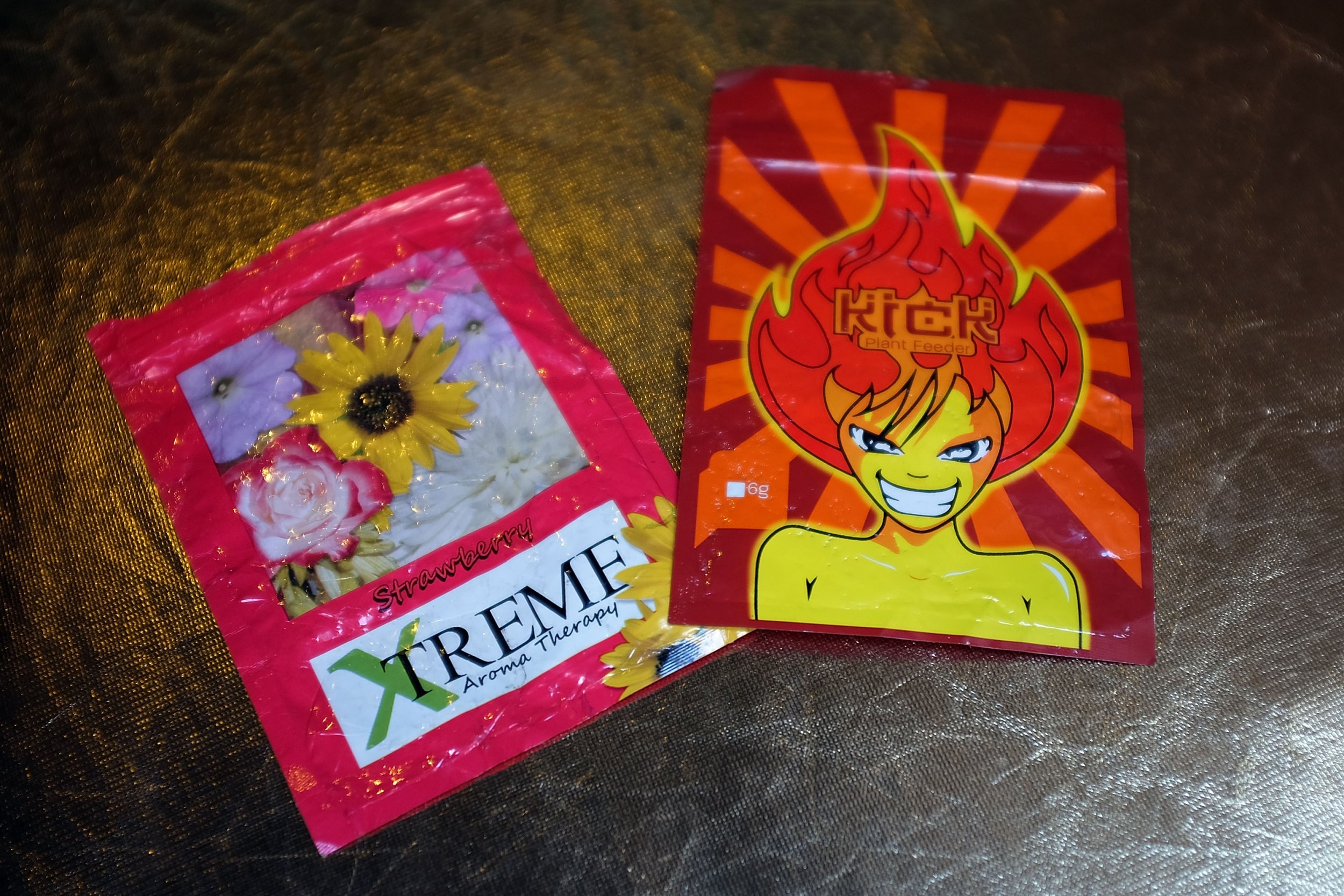 People are using synthetic marijuana as a safe way to get high but instead have had some alarming effects: bleeding from their ears and eyes. Illinois has recently experienced a surge of hospitalizations due to the growing popularity of K2, also known as spice.
Now, at least one person in Illinois has died from K2, the Chicago Tribune reported. The patient died Saturday, and no information regarding name, age or gender has been released.
Related: Synthetic Marijuana 'K2' Causing Bleeding from the Eyes and Ears, Illinois Officials Warn
Synthetic cannabinoids are a man-made mix of chemicals marketed as safe alternatives to marijuana. However, they can be much more dangerous and impact the brain in different ways.
Spice is particularly dangerous because the exact formula used to make the drug is unknown. Some of its ingredients could be poisonous on their own, let alone when mixed with a combination of other deadly chemicals. The Illinois Department of Public Health (IDPH) issued a statement on March 27, warning people that hundreds of chemicals could be included in the drug.
"It is difficult to know what's in them or what your reaction to them will be. The health effects from using synthetic cannabinoids can be unpredictable and harmful—even life threatening," the statement read.
Illinois Department of Public Health Director Nirav D. Shah told the Chicago Sun Times that some of the chemicals could kill. "Synthetic cannabinoids are unsafe," he said. "They can contain a variety of chemicals, and users often don't know what those are, such as rat poison."
Brodifacoum, or rat poison, is what's believed to cause the extreme bleeding in the recent hospitalizations. The poison inhibits how the body uses Vitamin K, which can lead to hypoprothrombinemia, a blood disorder that causes impaired blood clotting and excessive bleeding.
The IDPH said early treatment is vital for people who have hypoprothrombinemia. To ready area pharmacies, health officials warned Chicago stores that patients might fill prescriptions for high doses of Vitamin K, the Chicago Tribune reported. Pharmacists were asked to warn people that over-the-counter supplements were not strong enough to treat hypoprothrombinemia.
As the number of synthetic marijuana-related hospitalizations escalate, public health officials are attempting to dissuade people from trying the drug.
Cara Smith, spokeswoman for the Cook County Sheriff's Office told the Tribune, "If you use synthetic drugs, you're playing Russian roulette with your life. It's that serious."