Syria: Aleppo Evacuation of Civilians, Rebels Delayed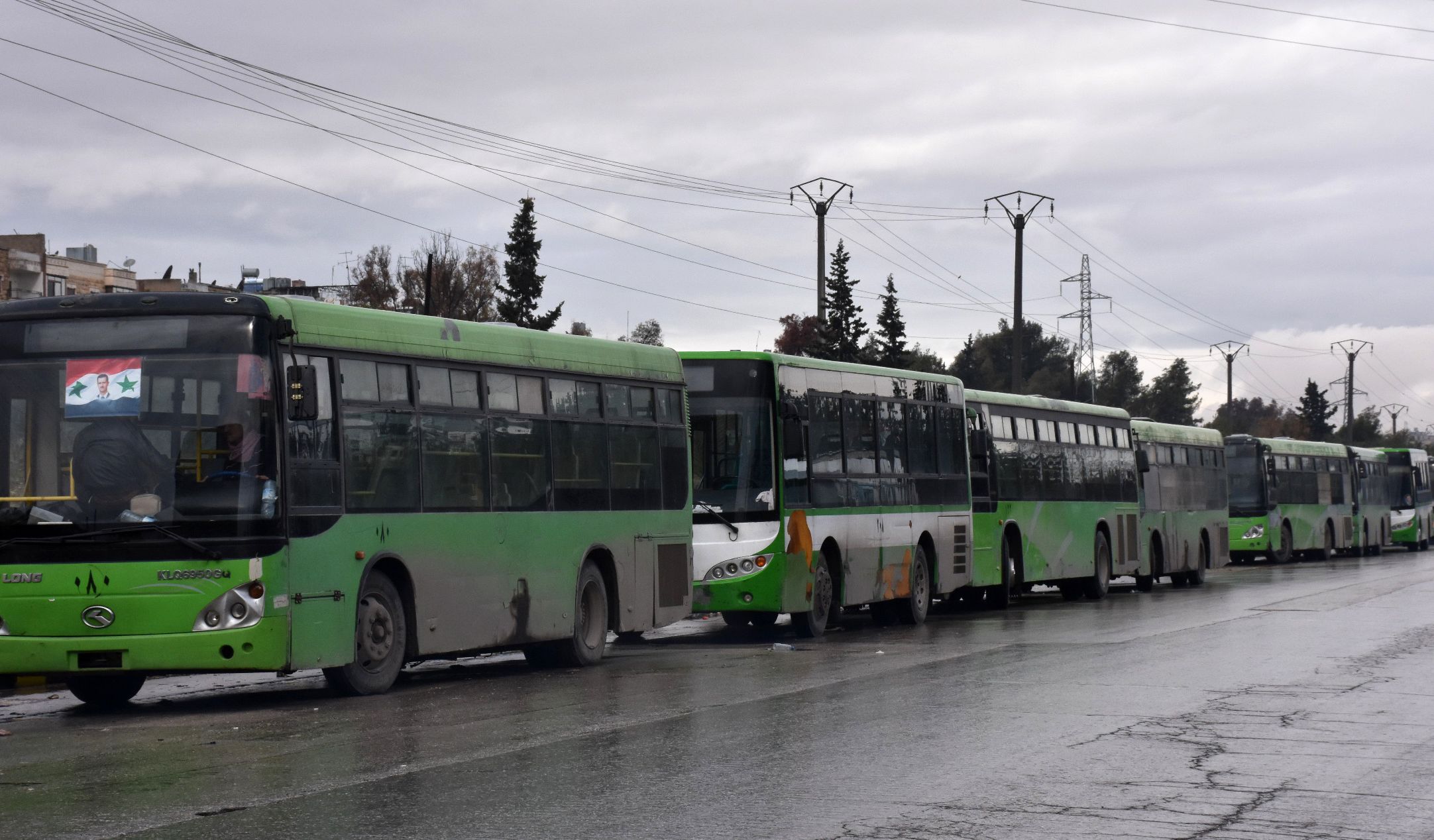 The evacuation of civilians and rebel fighters from the remaining opposition-held eastern districts of the Syrian city of Aleppo has been delayed, according to reports.
Buses to begin the evacuation have arrived but none of them have left the area, the BBC reported. They were thought to begin in the early hours of Wednesday morning.
A ceasefire between the Syrian regime, its Russian backers and rebels was struck Tuesday as Aleppo stood on the brink of falling. But hundreds, if not thousands, still risked suffering at the hands of an intensified regime bombardment and ground operation.
Russia and Turkey brokered the ceasefire deal. If implemented, it will see rebels in Aleppo evacuate to other rebel-held areas in northern Syria, such as the northeastern province of Idlib. But both sides accused the other of ceasefire violations after dawn Wednesday.
The Russian Defense Ministry said that rebels had resumed fighting, pushing pro-Syrian government forces to repel the attacks, while Syrian opposition activists said that Syria and Russia had restarted bombing raids, the Associated Press reported.
The agreement comes after the United Nations said Tuesday that forces aligned to the Syrian government had entered homes in the rebel-held eastern district of Aleppo and shot people dead.
U.N. human rights spokesman Rupert Colville said it had evidence that 82 people were summarily executed in several eastern Aleppo neighborhoods. He gave details of the deaths, saying 58 were men, 11 were women and 13 were children. Jens Laerke, U.N. humanitarian spokesman, said there had been a "complete meltdown of humanity in Aleppo" in recent days. Both Damascus and Moscow deny the allegations.
Russian ambassador to the U.N. Vitaly Churkin told an emergency session of the U.N. Security Council on Tuesday that "military actions in eastern Aleppo are over."
"The civilians, they can stay, they can go to safe places, they can take advantage of the humanitarian arrangements that are on the ground. Nobody is going to harm the civilians," he said.
The agreed deal with the rebels effectively hands Syrian President Bashar al-Assad his biggest victory in almost six years of conflict. Aleppo has served as the epicenter of the revolution against his rule and was at one point Syria's largest city.