Syria Attacks Chemical Weapons Allegations as 'Campaign of Lies'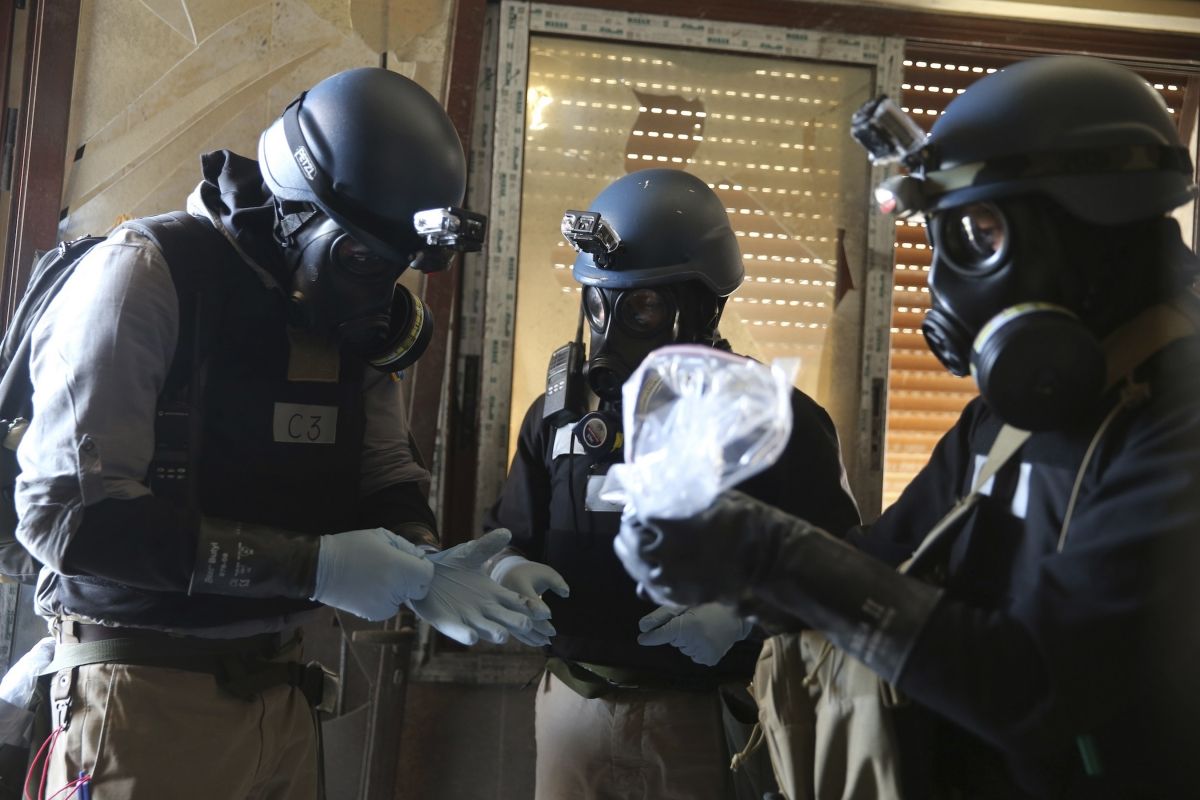 Syria condemned "Western" countries on Monday for accusations that the government has used chemical weapons against civilian populations in the country's five-year conflict, calling them a "campaign of lies."
A United Nations-created panel, known as the Joint Investigative Mechanism, said that after year-long investigation that it believed Damascus had carried out at least three chlorine gas attacks in 2014 and 2015. The Syrian government, led by President Bashar al-Assad, has denied any accusation of chemical weapons use since the conflict began in March 2011, sparked by a popular revolt against Assad's rule.
Speaking at an annual conference bringing together signatories of the Chemical Weapons Convention, an international treaty aimed at a total removal of chemical arms, Syria's deputy foreign minister Faisal Muqdad led the condemnation."The multitude of accusations, made in some Western circles without any tangible evidence, as to the responsibility of the Syrian government in cases of use of toxic chemicals, are but a part of a coordinated and repeated campaign of lies," he said.
Muqdad refuted the findings of the Joint Investigative Mechanism, saying that they were made on "the basis of inaccurate and unconvincing findings," a development he said "undermines the credibility of the [Organization for the Prohibition of Chemical Weapons] OPCW."
More on this: U.N. inspectors find Sarin nerve agents in underground Syrian regime lab
In 2013, the Syrian regime eventually admitted to holding more than 1,000 tons of chemical material that could be used in weapons and, in September of that year, the U.S. and Russia reached a deal for Syria to destroy its chemical weapons arsenal.
The agreement saw Syria join the Chemical Weapons Convention in the aftermath of the regime's alleged sarin gas attack on the rebel-held Damascus suburb of Ghouta. The U.S. government estimated that the attack killed 1,429 people, including at least 426 children.
Both the U.S. and the OPCW declared by January 2015 that all of Syria's chemical weapons stockpile had been destroyed but the latest findings by the chemical weapons watchdog suggest the regime has continued to produce chemical weapons.
At the conference on Monday, Jacek Bylica, the EU's special envoy for non-proliferation, said that "many and deeply troubling uncertainties regarding the dismantling of the Syrian chemical program remain."
"Syria has manifestly failed to declare its full chemical weapons program," he continued, adding that the European bloc is "deeply concerned that these chemical weapons might fall into the hands of terrorist groups."