Syria Warns of 'Terrorists' Using Nuclear Weapons as War Worsens at Home
A senior Syrian official warned world powers of the potential of militant groups gaining access to nuclear weapons as a war at home worsened among both domestic and international forces.
Bassam Sabbagh, Syria's permanent representative to the United Nations International Atomic Energy Agency (IAEA), told an agency gathering on Tuesday that "the issue of nuclear security has emerged during the past decade as an important issue that calls the attention of the international community and that the convening of this conference for the third time reflects the increasing importance of nuclear security as a common global area of concern," according to the official Syrian Arab News Agency.
The diplomat argued that criminal or "terrorist" groups could potentially get their hands on and use nuclear or radioactive material to advance their agendas, presenting a major threat to global security, especially as borders are increasingly violated and cyberwarfare becomes increasingly commonplace. He invited foreign delegates to visit Syria and pool their efforts against such risks.
Though a nearly nine-year nationwide civil war has calmed in many parts of the country, it has intensified in the northwest in recent months. Here, failing cease-fires between Russia and Turkey have given way to a government offensive in Idlib, the last province largely under the control of rebels and jihadis battling overthrow President Bashar al-Assad.
Despite Moscow's efforts to prevent direct hostilities between the forces of Ankara and Damascus, recent deadly exchanges threatened to erupt into a wider conflict between neighboring states in the Middle East.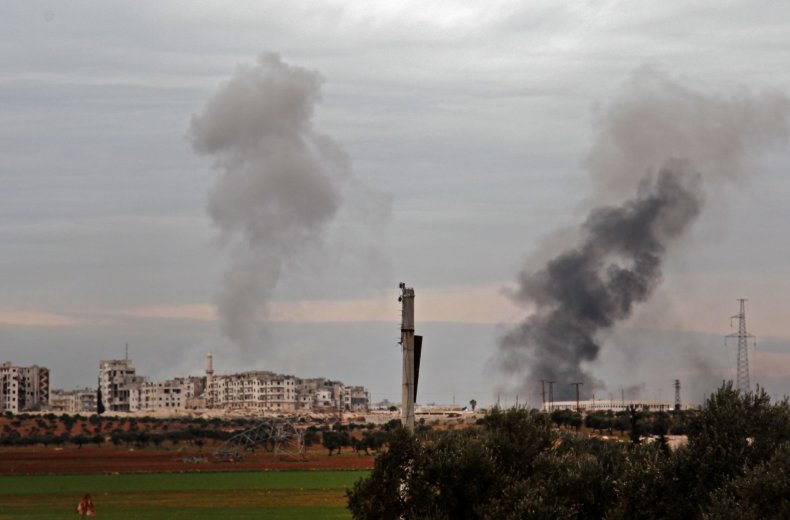 Israel is the only country believed to possess nuclear weapons in the region, though it does not officially acknowledge such a program. The country, however, admitted its role in conducting airstrikes targeting nuclear reactors in Iraq in 1981 and in Syria in 2007 and has also been accused of participating jointly with the United States in efforts to sabotage Iran's nuclear activities.
IAEA Director General Rafael Mariano Grossi said in his opening statement on Monday at the ongoing nuclear conference that "nuclear security applies to every country, whether it does or does not have nuclear and other radioactive material." He added: "Threats to nuclear security know no borders and the IAEA is the focal point for international cooperation to ensure that we can all work together to address and respond to this global challenge."
The war in Syria has demonstrated a particular tendency to cross international boundaries, with groups coming from across the region and beyond to back multiple, opposing factions. Though nuclear weapons have yet to factor into the conflict, the U.N.'s Organization for the Prohibition of Chemical Weapons has recorded multiple uses of chemical warfare, the majority of which it has blamed on the Syrian government.
Syria and its allies have denied such allegations, blaming insurgents for staging such attacks in a bid for international support. Last week, the Russian military warned, without evidence, that members of the Syria Civil Defense, also known as the White Helmets, would release footage of a fake chemical attack in Idlib, where the Syrian military has recently made gains.
Defying Western sanctions and calls for his ousting, Assad has continued to reassert control over Syria with support from Russia and Iran. His international backers have entered into talks with pro-opposition Turkey in an attempt to find peace, but a deteriorating security situation in Idlib has complicated diplomacy.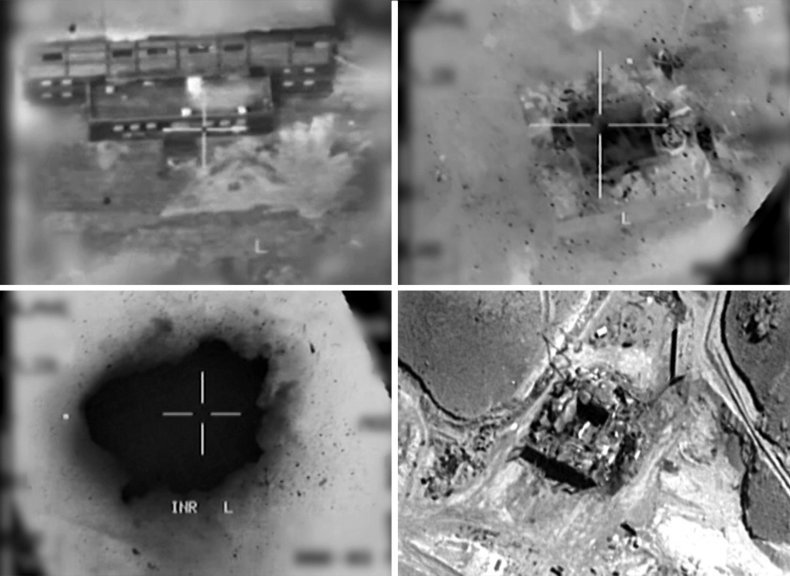 The renegade province is home to millions of civilians, much of them displaced from fighting elsewhere in the country, but is also dominated by the former Al-Qaeda-linked Hayat Tahrir al-Sham. The jihadi coalition has refused calls to disarm and the Syrian military and its allies have continued to launch attacks, recently renewing an assault that has seen strategic towns and sites restored to the government.
Turkish troops also hold positions in Idlib, however, and have been hit by Syrian attacks. Twice Turkish troops were killed by Syrian shelling in the past week, and both times the Turkish armed forces retaliated, claiming to have "neutralized" dozens of Syrian soldiers in retaliation.
As the latest deadly confrontation between Syria and Turkey played out on Tuesday, a Syrian military helicopter over Idlib was also downed over by suspected insurgent surface-to-air fire.
The U.S. has so far largely avoided the hostilities in Idlib. President Donald Trump's administration has, however, repeatedly accused Syria and Russia of targeting civilians while the U.S. occasionally staged its own operations there, including airstrikes on Al-Qaeda and an October raid in which the leader of the Islamic State militant group (ISIS) was killed.
U.S. troops are mostly deployed farther east in Syria, where Trump has tasked them with maintaining control of the country's oil fields in partnership with the mostly Kurdish Syrian Democratic Forces.