Syria War Anniversary: Pictures Show How Eight Years of Fighting Have Changed the Country and Its People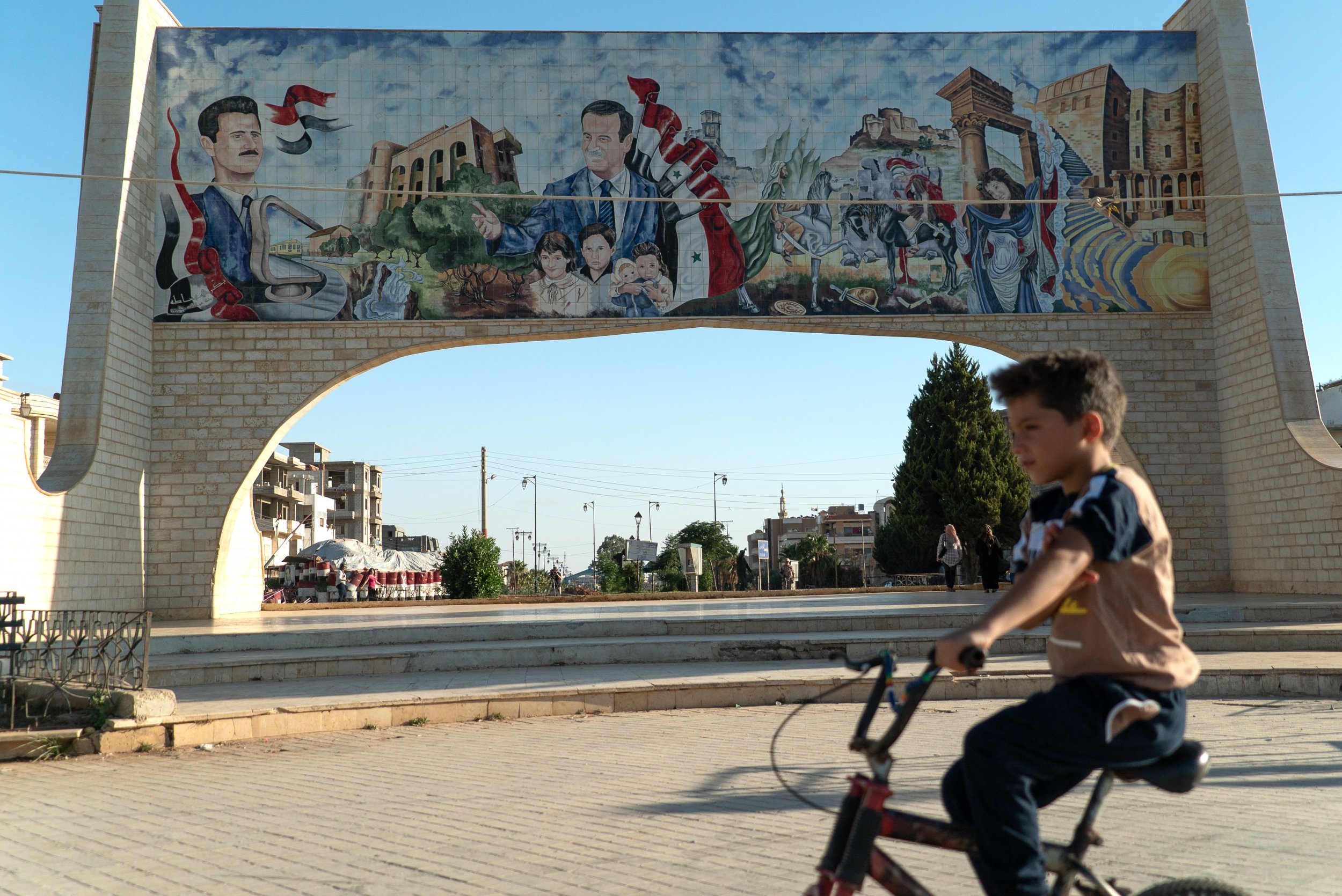 Syria's war has entered its ninth year, marking the grim anniversary Friday of a multisided conflict that has killed hundreds of thousands and displaced millions more.
In the years that followed the 2011 uprising that sparked a civil war between the government of Syrian President Bashar al-Assad and the rebel and jihadi forces seeking to overthrow him, much of the country lay in ruins. Once-crowded city blocks were pulverized by violent bombing campaigns, metropolitan centers were targeted by mortars and suicide bombings, and symbols of the country's ancient heritage were deliberately destroyed and defaced by those seeking to erase history.
Eight years later, however, the nature of the conflict has shifted significantly, with the Syrian government having regained control over most of the nation—largely thanks to Russian and Iranian assistance—and a previously minor faction, the mostly Kurdish Syrian Democratic Forces, in control of nearly a third of the country. Though rarely seeing eye to eye, these two factions managed to bring the Islamic State militant group (ISIS) to point of extinction.
At the same time, Assad has managed to isolate the Islamist-led insurgency against him to a single province of control, Idlib. Doing so has allowed him to begin the arduous task of rebuilding a country, while still under extensive Western sanctions due to repeated accusations that he has committed war crimes throughout his campaign to retake the country. The U.S. has instead pledged its assistance only to areas under the administration of the Syrian Democratic Forces, which themselves maintained extensive financial ties to the government.
Following up last year's list, Newsweek has gathered more images showing how various parts of Syria have changed hands and how the impact of the vicious war has affected the country and its citizens.