Syria Says It 'Will Feel Safer' With Russia's New Missile System and Boosts Ties With Iraq
Syria's top diplomat said Monday that Russia's delivery of modernized air defense systems would not only secure his country but the region as a whole.
Speaking beside Iraqi Foreign Minister Ibrahim al-Jaafari, Syrian Foreign Minister Walid al-Muallem praised the two countries's victories over the Islamic State militant group (ISIS), whose defeat "will benefit all the countries of the region and the world," according to his ministry. The Syrian military has also faced off against a 7-year insurgency and intermittent attacks by Israel, which targets suspected Iranian positions across the country.
While Russia has sought to balance its ties to fellow Syria ally Iran and Israel, the accidental shootdown of a Russian Il-20 surveillance plane by Syrian anti-aircraft fire responding to an Israeli air raid prompted Moscow to enhance Syria's defenses by delivering S-300 surface-to-air missile systems.
"Not only Syria will feel safer owing to supplies of S-300 air defense missile systems, " Muallem told reporters in Damascus, according to the state-run Tass Russian News Agency. "The deployment of this defense weapon will help make the situation more stable and safe across the Middle East."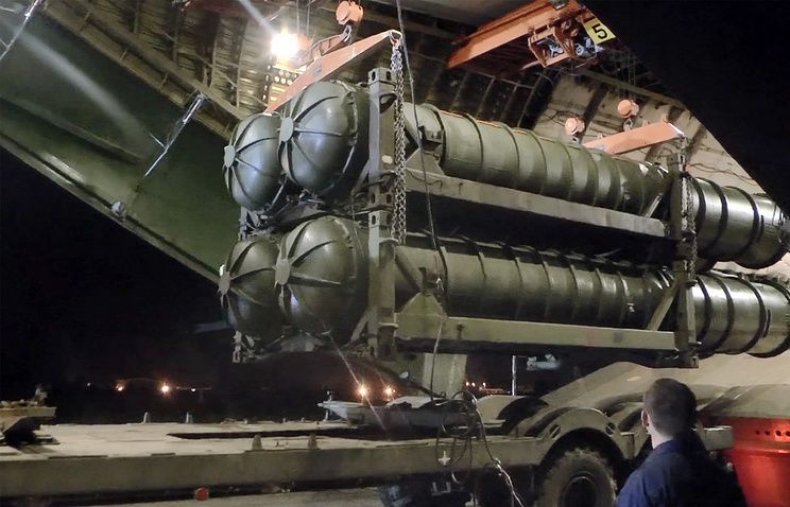 The S-300 transfer has angered the U.S. and Israel, which have both targeted Syrian government positions in the past. Israel has conducted over 200 strikes against sites it claimed were forward bases set up by Iran and the regional militias it supports, while the U.S. has twice bombed Syrian government targets in response to alleged chemical attacks carried out by the Syrian armed forces.
The U.S. and Israel—along with other states, such as Qatar, Saudi Arabia and Turkey—also funded efforts to overthrow Syrian President Bashar al-Assad in the wake of a 2011 rebel and jihadi uprising, accusing him of war crimes. Since 2014, the U.S. has focused on tackling ISIS in both Iraq and Syria. In 2015, Russia intervened to help the Syrian military battle militants and insurgents.
Assad only considers Russia and Iran to be legitimate partners in the conflict and has called on other foreign forces to withdraw immediately, but the U.S. has warned it would not leave until Iran and its regional allies remained. Iran and Russia also work with the Iraqi government, which the U.S. has supported since invading and overthrowing former Iraqi President Saddam Hussein in 2003. The resulting unrest empowered a Sunni Muslim insurgency that helped give rise to ISIS, which reached its height of power in 2014.
ISIS has been mostly confined to desert stretches in the vast border between the two countries. They face opposition from U.S.-backed Iraqi troops, Kurdish fighters, and Iran-backed Shiite Muslim militias. They also go up against the Kurdish Syrian Democratic Forces, who are backed by the U.S., and the Syrian military, who are backed by Russia and Iran.
Both governments regained control of their border last year, but the Syrian side remains split between the Syrian government and the Syrian Democratic Forces. Having recently reopened the country's borders with Jordan and the Israel-occupied Golan Heights, Muallem expressed his desire to reopen the border crossing between Syria's Al-Bukamal and Iraq's Al-Qaim "soon."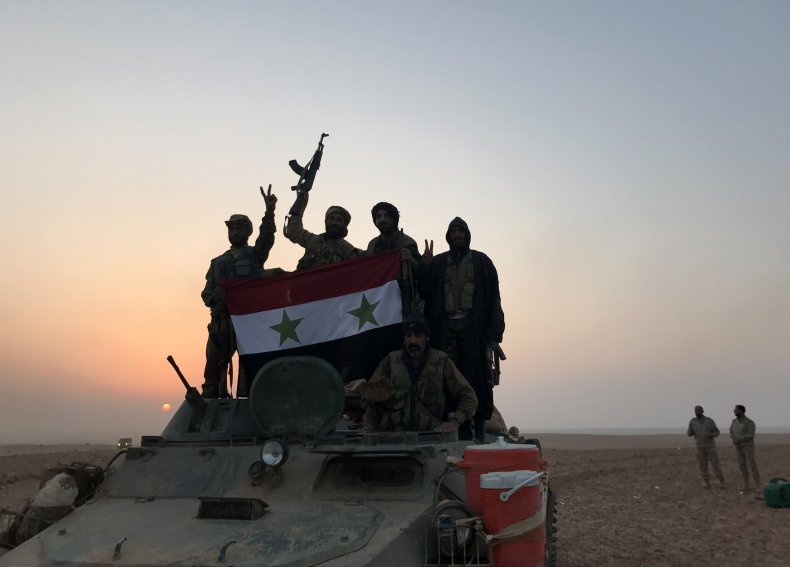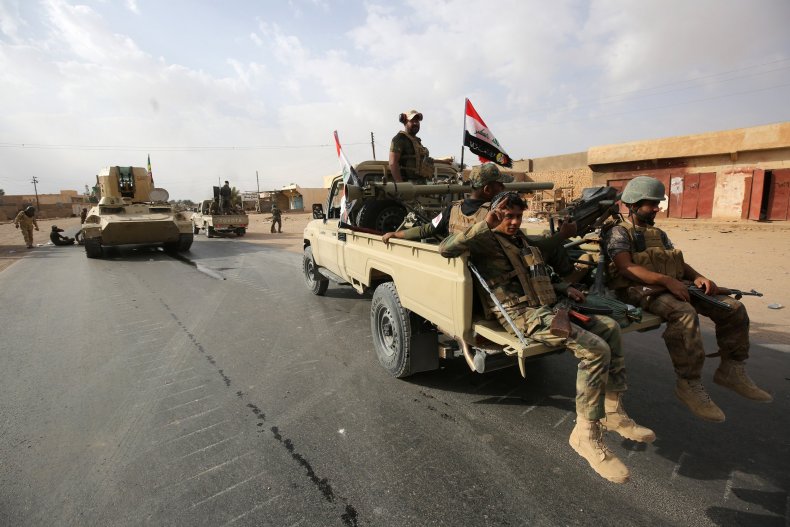 Jaafari's own ministry said that he emphasized "the depth of relations between Baghdad and Damascus based on the common interests and dangers that face the two brotherly peoples, pointing out that Iraq is keen to open new horizons for cooperation in all fields, especially in the field of counter-terrorism in order to preserve the achievements of Iraqis and Syrians in their war against ISIS terrorist gangs" during the talks.
The Baathist leaderships of Iraq and Syria were rivals for decades. The two countries did not grow close until Hussein was overthrown, after which both Damascus and Tehran established ties to the new administration in Baghdad. The U.S. has accused Iran of fostering unrest in Iraq and closed one of its consulates there earlier this month following attacks Washington blamed on local forces backed by Tehran. The neighboring Shiite Muslim countries have remained close, however, and Russia too has sought to expand its relationship with Iraq.
Despite its military ties to the U.S., Iraq expressed interest in acquiring advanced Russian air defenses earlier this year. Russian Deputy Foreign Minister Mikhail Bogdanov told the Interfax news agency late last month that Moscow may be willing to authorize the deployment of troops to Iraq, as it did in Syria, to battle ISIS if it was requested by Baghdad.