Syrian Siege Victims Wait for U.N. Aid Convoys to End Their Starvation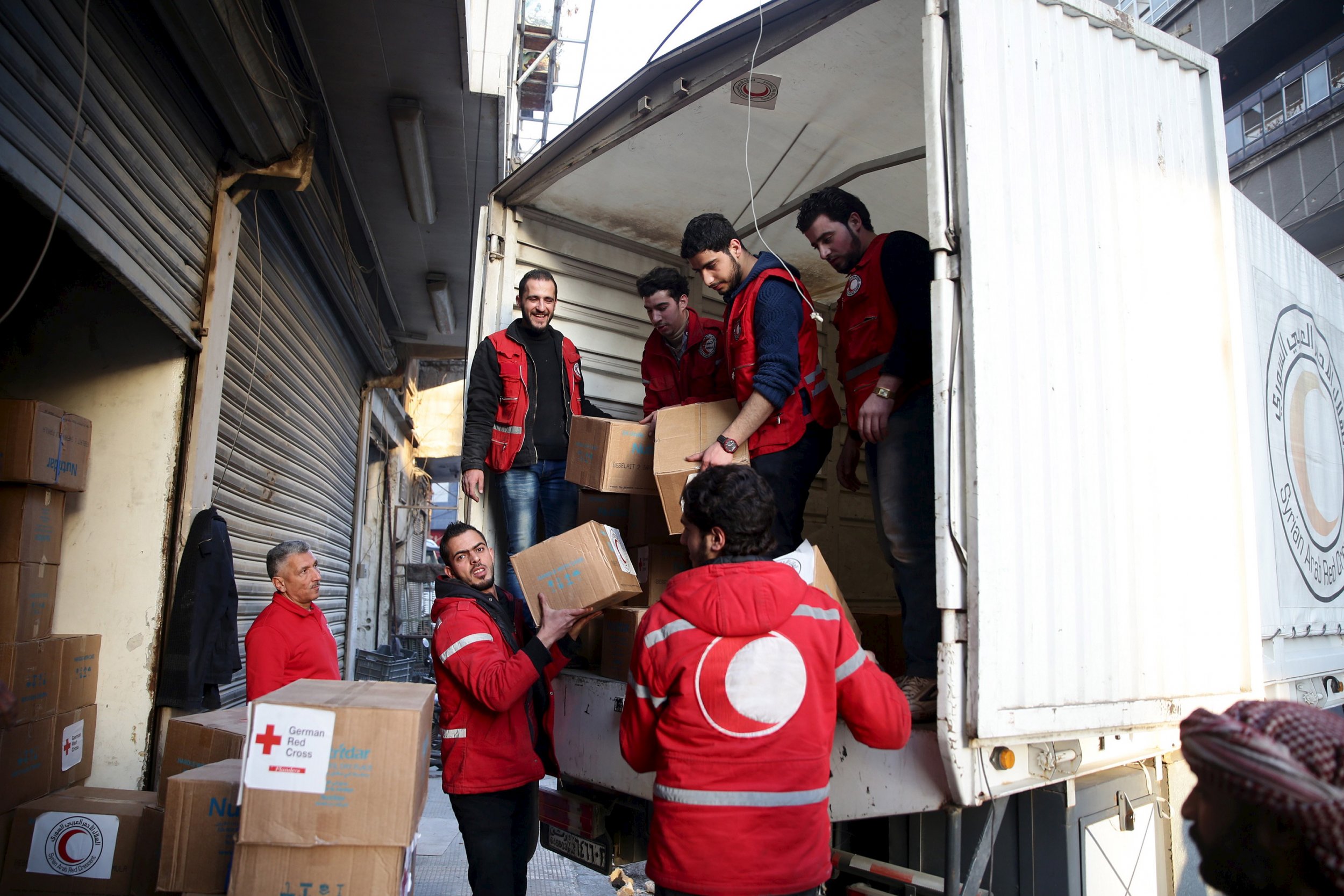 Aid supplies will be sent to the areas of Syria that are under siege on Wednesday, U.N. envoy Staffan de Mistura has said.
It will be a test of the humanitarian commitments of the various warring factions, he added. One of the areas scheduled to receive aid is the town of Madaya where 46 people died of starvation during December 2015 and January.
On February 12, various world powers, including the U.S. and Russia, agreed on an end to hostilities in Syria, excluding airstrikes on the Islamic State (ISIS) and al-Nusra Front militant groups. This commitment, which comes into effect on February 19, included a pledge to increase aid deliveries to the war-torn countries, the BBC reports.
The U.N. has said that supplies will go to seven areas, according to The Independent. These include Deir el-Zour, an eastern city that ISIS is trying to conquer; Foah and Kefraya in the north, which rebels are targeting; and Madaya, Muadhamiya, Kafr Batna and Zabadani in Damascus, which government forces are besieging.
Syrian President Bashar al-Assad has approved access to all seven areas, which are home to close to 500,000 people in total. However, he cast doubt on the ceasefire, warning the international community that it would be difficult to enforce in practice.
On Monday, a series of rocket attacks on schools and hospitals near the strategic eastern city of Aleppo killed up to 50 people. Turkey has blamed Russia for the strikes, which the U.N. said may constitute war crimes. Assad's forces, which are backed by Russia, are advancing on the city, which is currently held by rebels. Russia has denied any involvement in the attacks.