Madaya's Besieged Residents Have 'Mixed Feelings' About Aid Deliveries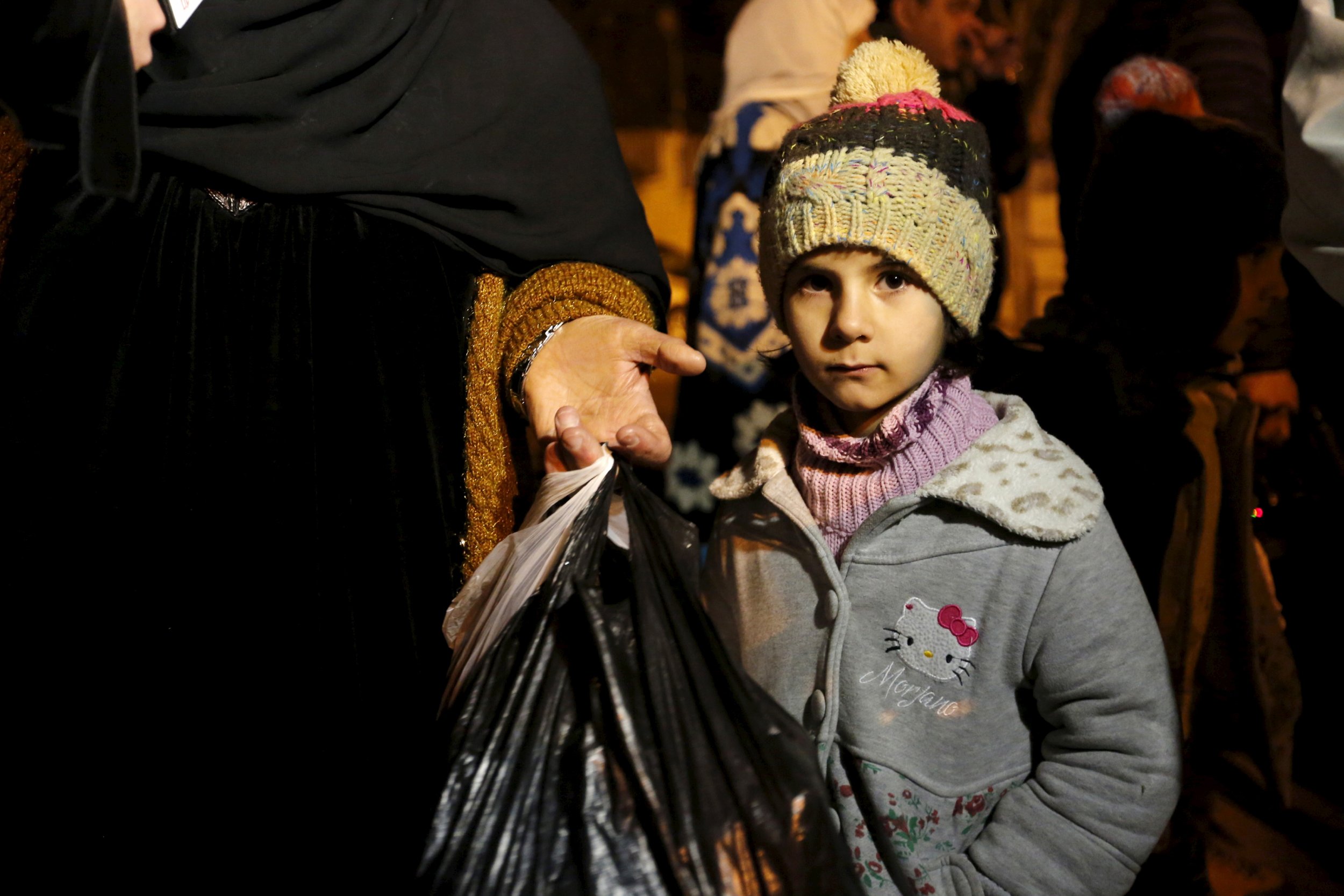 An aid convoy of 50 trucks departed Damascus on Thursday for Madaya, according to the International Committee of the Red Cross (ICRC), but residents of the encircled Syrian town are still calling on the international community to end the continued siege by Lebanese Shiite militant group Hezbollah and the forces of Syrian President Bashar al-Assad.
Abdullah Burhan, a 25-year-old relief worker trapped in the town who detailed the plight of Madaya's civilians to Newsweek last week, says residents have "mixed feelings" about the aid deliveries because they offer only a short-term solution.
"The people are mixed between happy and disappointed," he says. "Happy because the aid has arrived but Hezbollah still sieges us."
"We want the siege to break, we want Hezbollah to go. I want to leave, me and my family," he adds. "We hate this place. We want to travel away from Syria, from war. We want peace."
A third aid delivery will be sent in the coming days, the U.N. has confirmed, while the ICRC has said that food, medicine and medical professionals will arrive in the town in Thursday's convoy.
"The priority is wheat flour and medical assistance...The ICRC is also bringing a nutritionist for a proper assessment" of the town's residents, ICRC spokesman Pawel Krzysiek told the AFP.
Before the aid deliveries, access to the town of 40,000 residents was cut off by the forces surrounding it, leading to reports of starvation accompanied by photos and video footage of malnourished citizens.
A U.N.-organized aid delivery reached the town on Monday, the first supplies to reach the town in four months. Burhan says the aid has helped relieve the residents' hunger but predicts it will only last for two weeks.
"The aid is not going to last for long. After 15 days, we go back to starvation," he says. The last time aid was restricted, Burhan adds, residents were forced to eat leaves. "I don't think that there are going to be any leaves after 15 days," he says. "It's winter."