Syrian Refugees Stranded in the Desert as Jordan Tightens Border Controls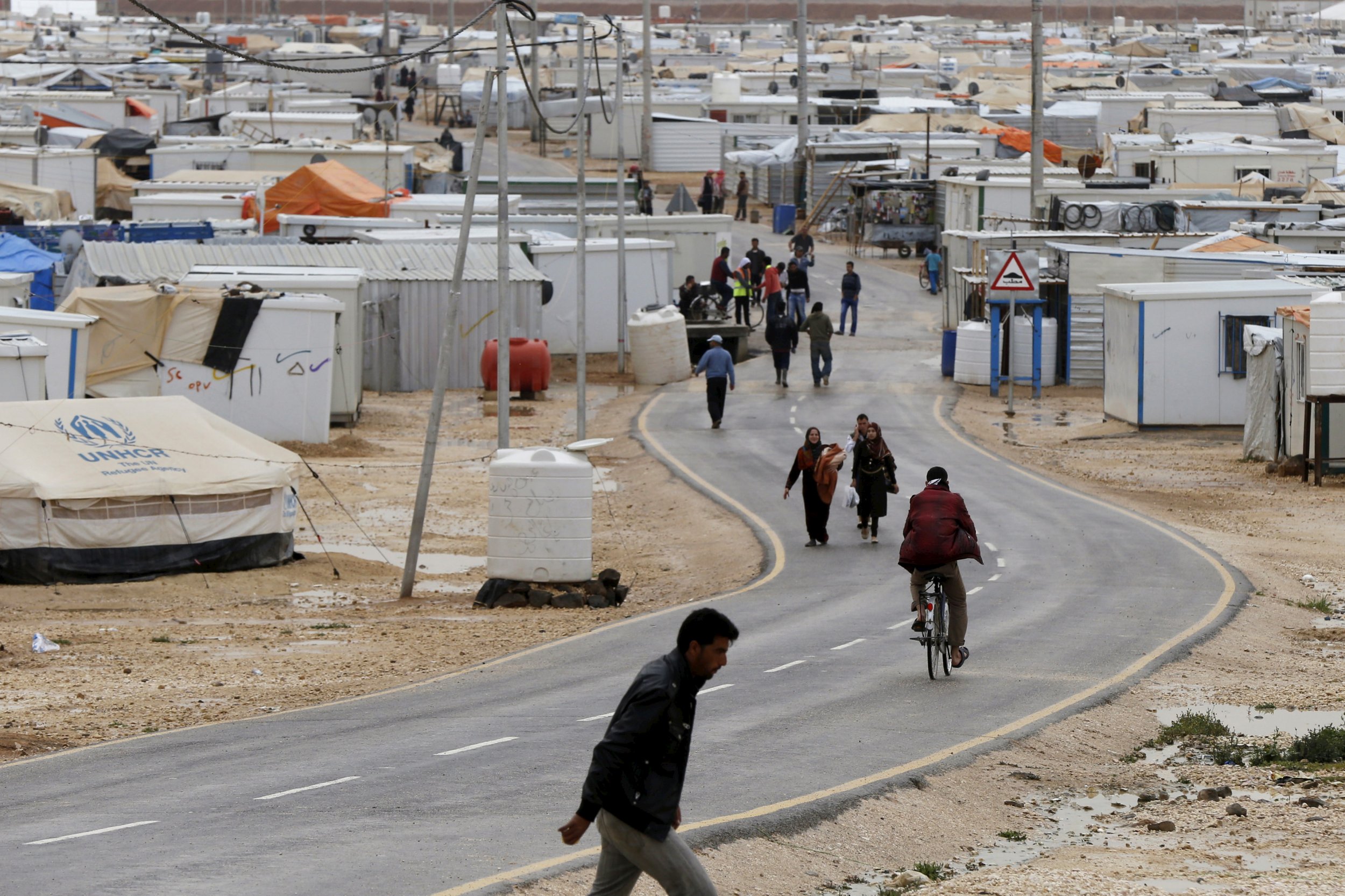 Hundreds of Syrian refugees are stranded in the desert border region between Jordan and Syria after Jordanian authorities placed restrictions on informal border crossings, limiting the number of people allowed into the country.
According to a new briefing by Human Rights Watch, up to 2,500 people have been stranded in the remote, demilitarized desert area since late March, when Jordanian authorities began to restrict entry across the border. Aid workers interviewed by Human Rights Watch said Syrians trapped just inside the Jordanian border have limited access to food, water and medical assistance.
"Jordan has gone to great lengths to meet the needs of the Syrian refugees," Nadim Houry, deputy Middle East and North Africa director for Human Rights Watch, said in the briefing. "But that is no excuse to abandon newer arrivals in remote border areas for weeks without effective protection and regular aid access."
The war in Syria, which entered its fifth year in March, has created 4 million refugees and around 630,000 of them live in Jordan, according to the Office of the United Nations High Commissioner for Refugees (UNHCR). Jordanian authorities say there are 1.4 million Syrian refugees in the country, the BBC reports. By April 10, around 2,500 people were stranded in the desert area, but the number dropped to 1,000 by late May as more people were being allowed further into Jordan.
Until March 2015, the only informal border entries left open for most Syrians crossing into Jordan were the Rukban and Hadalat crossings, both located in the east, according to Human Rights Watch; satellite imagery shows a cluster of 175 informal tent shelters at the Rukban crossing and 68 informal tents shelters at Hadalat. All informal entry points were open for Syrians until mid-2013, when Jordan closed all western informal entry points, except to those Syrians injured by the war. With the western routes closed, Syrians faced the dangerous choice of traveling across Syria from western to eastern entry points, risking injury and death along the way. Eastern crossing points started becoming heavily restricted in July 2014.
"Each Syrian stuck in the desert is a testament to the failure of the badly needed international refugee response," said Houry. "But leaving desperate people in a desert border zone is not the answer."
Unlike Lebanon, a country where one in every five people is a Syrian refugee, Jordan does not have formal visa requirements for Syrians, although Syrians are prohibited from entering Jordan through Amman's Queen Alia International Airport without Jordanian residency permits or special exceptions. Human Rights Watch says stranded Syrian refugees should be allowed to travel further into Jordan, where they should be registered as asylum seekers by UNHCR.