120 Humanitarian Groups Urge an End to Syria's War as Conflict Approaches Sixth Year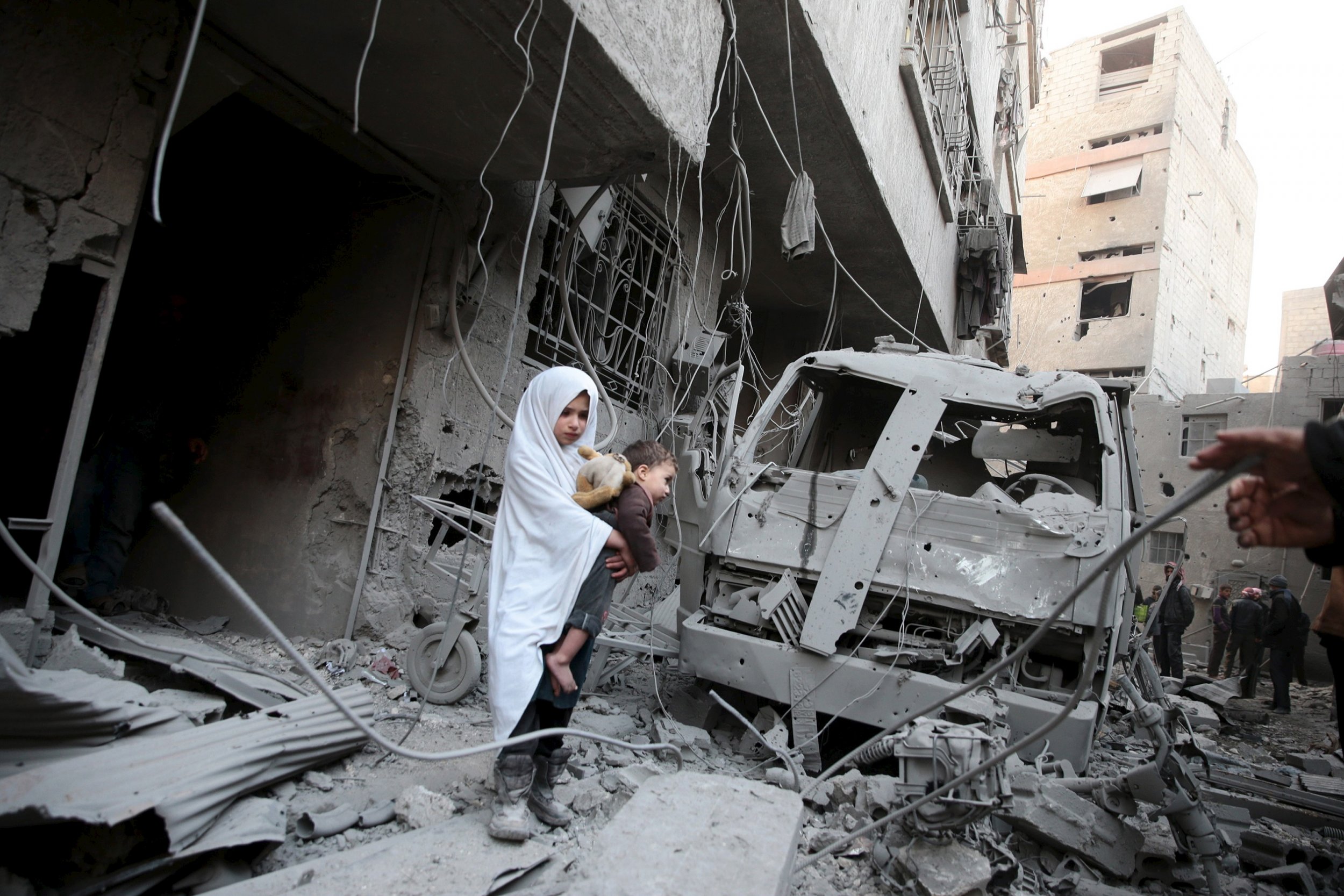 More than 120 of the world's leading humanitarian organizations jointly published a letter calling for the end to the Syrian civil war as the conflict approaches the start of its sixth year.
Members of the public can add their support to the appeal, published on Wednesday evening, by sharing the letter on social media, retweeting it or liking it on Facebook. Organizations that signed the declaration include Islamic Relief Worldwide, the World Food Program, the American Refugee Committee and various United Nations agencies.
"Three years ago, the leaders of U.N. humanitarian agencies issued an urgent appeal to those who could end the conflict in Syria," the letter reads. "They called for every effort to save the Syrian people. 'Enough,' they said, of the suffering and bloodshed."
"That was three years ago. Now, the war is approaching its sixth brutal year," the letter continues. "The bloodshed continues. The suffering deepens."
The letter goes on to outline steps governments and humanitarian organizations can take to reduce the suffering of Syrian civilians caught up in the violence. Those suggestions include "unimpeded and sustained access for humanitarian organizations to bring immediate relief" to those who need it in Syria, an end to attacks on civilian infrastructure and monitored cease-fires to allow aid, vaccines and food to be delivered.
Since Syria's civil war broke out in March 2011, 4.6 million Syrians have become refugees, including 2.5 million registered in Turkey, according to the U.N. refugee agency (UNHCR). Several millions more have been displaced or injured inside Syria. At 56 percent, Syrians are the largest group of refugees who have entered Europe by sea this year and were the largest group of arrivals last year.
Earlier this month, horrifying photos emerged from the besieged western Syrian town of Madaya, where dozens of residents starved to death in the past few weeks. The Syrian government recently allowed aid convoys to enter the town, ending months without any food or water.