Taco Stand Owners Fight Health Inspectors and Police in L.A. Brawl
Footage being shared on social media shows Los Angeles taco stall owners getting into a physical fight with police officers and health inspectors on the street.
In the clip, an El Monte police officer can be seen speaking to married couple Fermin Martinez and Sylvia Aguilar who own the Los Palomos taco stand before the brawl erupts, according to KTLA.
The broadcaster reported that both El Monte police and L.A. County Health Department investigators had arrived at the stall on Valley Boulevard and Mountain View Road on Saturday at around 8:30 p.m. for a compliance check.
The health department reportedly said they had received complaints that the taco stand did not have a permit to sell food.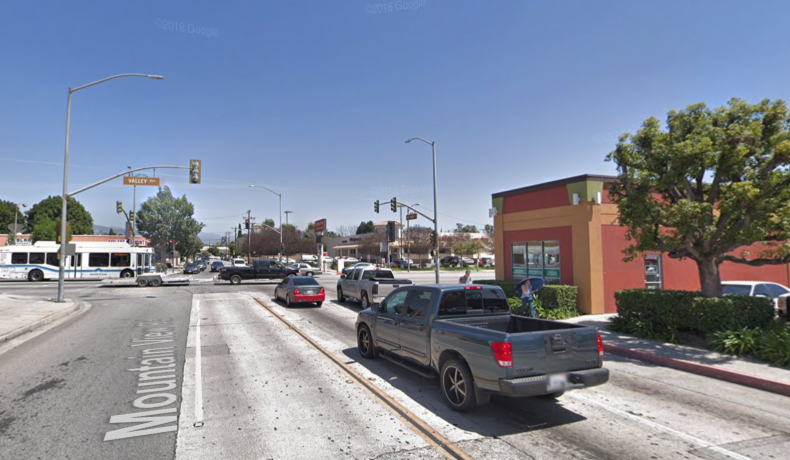 Footage shows the couple being tackled to the ground. Police are then seen trying to handcuff the couple but one officer is also caught on camera repeatedly hitting Martinez with a flashlight.
Martinez later suggested to CBS Los Angeles that the police targeted them due to discrimination and that it was officers who started the altercation.
He told the broadcaster: "There are a lot of taco stands around and they don't bother anyone else but us. That's what I wanted to know, but then they started to hit me and they threw me on the floor and hit me many times in the head."
His wife also reportedly said: "I'm sad, very sad because we are working. We aren't robbing anyone and we don't ask anyone for help. We just want to work."
The couple said they are working to buy a food truck so they can then be eligible for a permit, the broadcaster reported.
However, L.A. County officials claim it was the owners who became physically aggressive with inspectors first, kicking one inspector and a police officer, according to reports.
County officials told KTLA in a statement: "During the complaint investigation, the unpermitted food operators at this location became aggressive and physical with the inspectors and law enforcement, which resulted in multiple arrests.
"One inspector was kicked by one of the food operators while being arrested and was treated on scene. No other inspectors were hurt."
The broadcaster reported that police officers got involved when the brawl escalated.
Police Chief David Reynoso said in a statement to KTLA on Sunday: "El Monte Police Officers intervened and were assaulted by a vendor which resulted in a police use of force. Intervention by El Monte Police was necessary to keep the peace and protect county employees.
"The police department has started an inquiry into the actions of all involved parties and will be reviewing Body Cam video along with videos that have been posted on social media. We encourage witnesses into last night's events to contact the police department."
Both Martinez and Aguilar were arrested but police reportedly said there were no serious injures.
Newsweek has contacted the L.A. Health Department and the El Monte police for comment.