Speculation that President Donald Trump would pardon his family swirled around Washington as Democrats threatened to impeach Trump if his Cabinet did not invoke the 25th Amendment to remove Trump from office.
Alleging that Trump is unfit for office after inciting a violent mob that attacked the U.S. Congress as it was certifying the election of Joe Biden as president, Democrats have demanded that Vice President Mike Pence exercise the 25th Amendment to the U.S. Constitution. In his final days as president, Trump has issued a series of pardons and commutations to people he perceives as friends or allies. That list of pardons could extend to members of Trump's immediate family.
Meanwhile, the New York Times reported that Trump has discussed pardoning himself, an act that would be legally dubious and has never been attempted by his predecessors. Bloomberg News also said Trump himself was a possible pardon target.
"I think it's extraordinarily unlikely he resigns," Donald Trump's niece, Mary Trump, told CNN's Anderson Cooper on Thursday. "I think it's much more likely he tries to pardon himself."
Sources told Bloomberg News that Donald Trump is reviewing a list of possible pardons including his daughter, Ivanka, and her husband, senior adviser Jared Kushner. Donald Trump is also reportedly considering issuing a pardon to his personal attorney, Rudy Giuliani. Giuliani has proven himself to be a staunch ally of Donald Trump, spearheading the effort to prove, without evidence, Donald Trump's allegations of widespread voter fraud.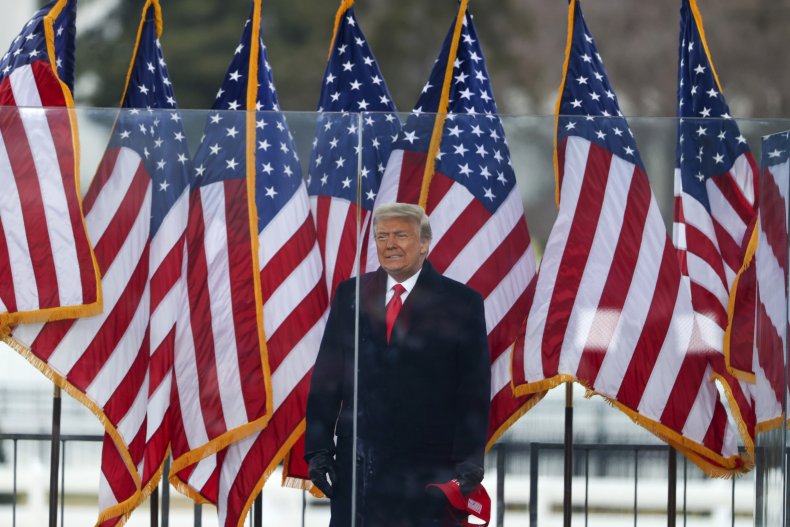 Some observers believe that removing Donald Trump from office, taking away his power to issue a final round of pardons that could be construed as self-serving, is an essential factor in preventing the lame duck president from causing more damage.
"If House impeaches today - it puts huge pressure on Trump to behave himself for next 13 days," tweeted political commentator David Frum. "(EG no more corrupt pardons, for self and family or for pro-Trump insurrectionists). Will put a senatorial collar around Trump's neck until noon on the 20th."
"It's critical that Trump be removed BEFORE he attempts some blanket BS pre-emptive pardon of the Capitol terrorists, himself and his family," tweeted political strategist Greg Pinelo on Thursday. "Such pardons would not be legitimate, but they would cloud the legality of prosecutions by the next AG and DOJ."
Pence has not publicly stated that he was considering invoking the 25th Amendment, leading House Speaker Nancy Pelosi to suggest the possibility that Donald Trump could be the first U.S. president to be impeached twice.
"If the vice president and Cabinet do not act, the Congress may be prepared to move forward with impeachment," Pelosi said during a Thursday press briefing. "If he wants to be unique and be doubly impeached, that's kind of up to him and his Cabinet as to whether he should stay in office."
Impeachment proceedings against Donald Trump would have to be conducted under an emergency meeting of Congress. Members of the Senate and the House are not scheduled to return to Washington until at least January 20, the expected date of Biden's inauguration.