Did Vince Herbert Cheat on Tamar Braxton? Singer Hints About Possible Infidelity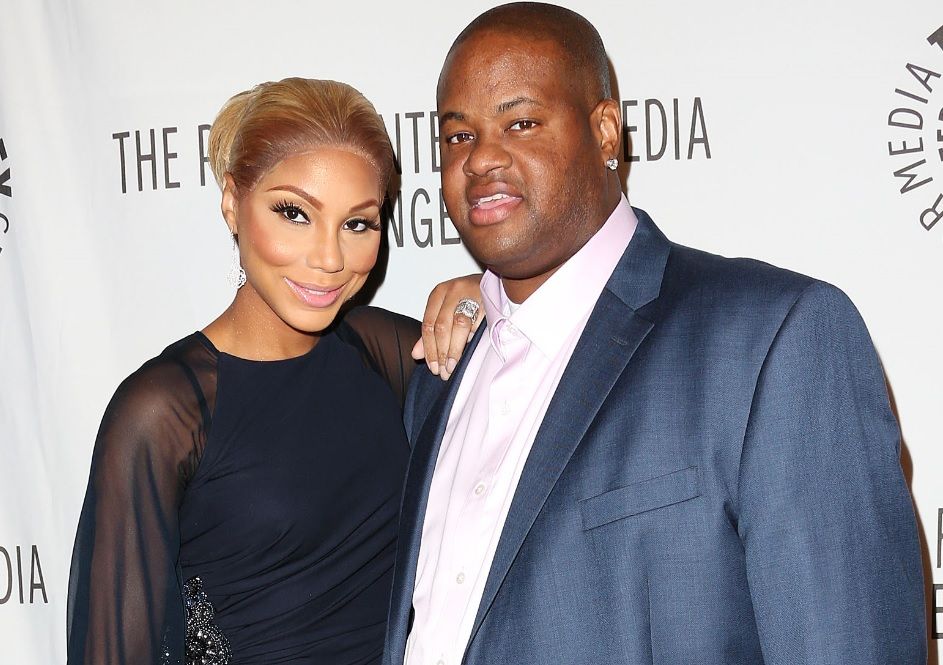 "Blind" singer Tamar Braxton took to Instagram on Wednesday to talk about her divorce from music producer Vince Herbert, her husband of nearly nine years. Braxton shared a blurred image and then explained herself in the caption.
Braxton, 40, said their marriage had fallen apart some time ago and that she tried to keep it together for her son. "But the truth is… [The marriage] couldn't be more broken and further apart than we are NOW...even on an anniversary!" she wrote.
The reality star wanted a more fulfilling relationship. "I decided I didn't want to be married for the sake of saying so. I wanted to have a relationship. Someone to share my/our dreams, our successes, our failures, our past, present and future with… and not finding out shit online," Braxton penned.
In the next part of her post, she seemingly hinted Herbert cheated on her—though she did so in a general manner, as to not directly implicate her estranged husband. "Some of us have been living a LIE!" Braxton explained. "Sometimes when things R shared, what's NOT being surfaced is that he has one or several girlfriends, or she's never home, or he's very general when he speaks, or 'this doesn't sound like him.'"
"None of this is OK...and while I'm not pushing anyone out of the door...I'm just telling you what has pushed me out of mine!" Braxton finished. "That LAST time was the LAST time."
Braxton's mother, Evelyn, previously accused Herbert, 44, of abusing the star. "I love Vince, but I don't want him to kill my child. As simple as that," she told TMZ on Friday. He needs to "keep his hands off of my child. Stop before he hurts her or kills her." Evelyn continued: "I think he needs to go and get counseling before someone gets killed."
Braxton announced her divorce on October 25. "At this time we can confirm Ms. Braxton has made an extremely difficult decision and has filed for divorce from Vincent Herbert," her rep told People magazine in a statement.
"Collectively, their son Logan and his well-being during this extremely unfortunate process is most important. We ask that everyone respects her privacy during this incredibly difficult time. She appreciates everyone's love and prayers."
Season 5 of Braxton's reality show with her husband, Tamar & Vince, premieres Thursday at 9 p.m. EST on WE tv.