Target Worker Reveals What's Behind the 'Secret' Two-Way Mirror in Stores
Someone believed to be a Target employee has revealed what's behind the two-way mirrors in stores, claiming it's a "secret" room where employees can watch customers.
TikToker Santi posted a clip to the site on Tuesday, where they filmed an outlet, highlighting the overhead mirrors above the shop floor.
Santi, who's thought to work for the chain, filmed themselves entering staff-only areas behind locked doors.
In on-screen text, they explained: "If you see mirrors like this in a Target they are watching you."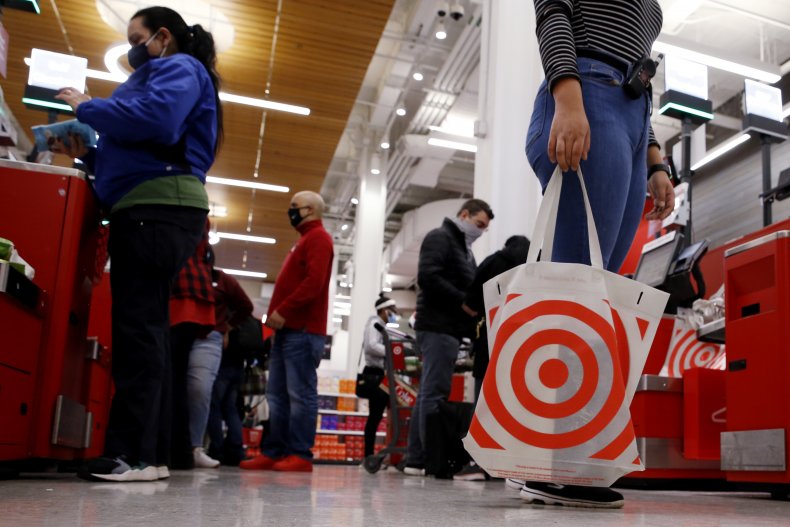 After filming a strip of mirrors from below, they then showed viewers the other side, as they walked upstairs to an office-esque room, revealing the glass was a two-way mirror.
Customers were clearly visible below, as they captioned the clip: "They really do be watching us from above."
They also added the hashtag "#secret," alluding to the idea the room with the bird's-eye view may not be common knowledge.
The clip has been seen more than four million times, as people shared their thoughts on the space.
Tickyrang admitted: "Noooo way I thought it was a mirror you could just look at yourself with."
Myra wrote: "I just take pictures in those and stare at myself."
Lyss thought: "It could also be a way to watch employees." Aiyana Laughnan said: "My Target has that." Alicia Paz pointed out: "CVS is like this too." While Juliamarie added: "Marshall's, Bed Bath and Beyond, & Goodwill!"
Tristen joked: "Don't be telling everybody our secrets, sometimes I people watch my entire break."
Carmen Gomez theorized: "That's for loss prevention, some stores have people watching for shoplifters."
Jona thought: "I feel like it's just an office window but works as a mirror for privacy."
However, a spokesperson for Target admitted while certain stores have these two-way mirrors, they're not used for "security" purposes.
They told Newsweek: "In the early 1990s, a small number of Target stores were built with second-floor offices that overlooked the salesfloor.
"The design was common in the industry at that time, and in the handful of Target stores where these offices remain, they're used for administrative purposes and storage, not security."
Target has 1,926 outlets across the U.S., according to its 2021 Annual Report, and turned over $104.6 billion in sales last year.
They said: "As of January 29, 2022, we employed approximately 450,000 full-time, part-time, and seasonal team members."
Newsweek reached out to Santi for comment.