Tatum O'Neal: My Starry Nights with Agent Sue Mengers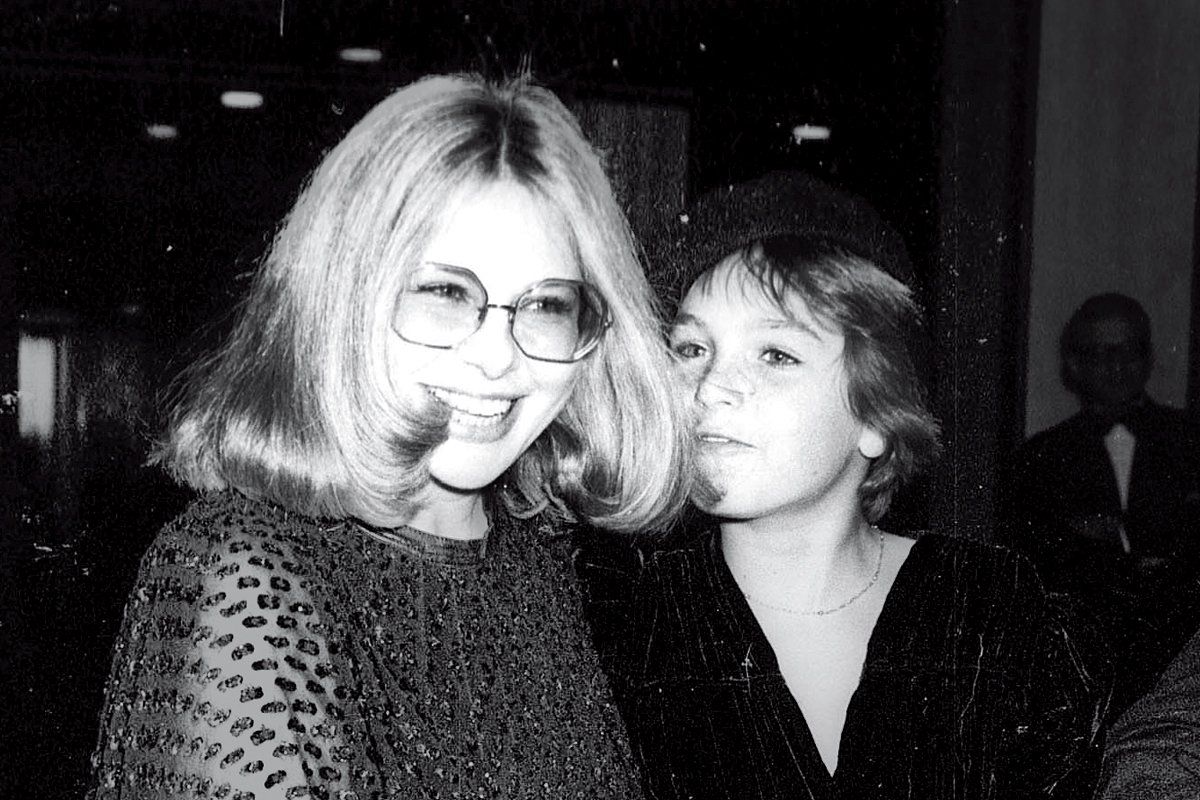 I first met Sue Mengers in 1973. She was my dad's agent, and we would go to her fabulous house in Bel-Air, where she always had these amazing parties. She had her own butler, and I still remember the green candles that made the whole place smell like pine trees. Even with all the famous people gathered in her house, Sue stood out. She'd swoop into a room wearing one of the Zandra Rhodes silk kaftans she loved and just barge into conversations: "Hello! Hello! I'm here. It's my house. Shut up!" I remember whispering to my dad, "What's the matter with her?" Of course, at the time, I didn't really understand what an agent was.
One of the first people I remember meeting at Sue's house was Elizabeth Taylor, who was flirting with my dad. She asked him for this jean jacket he used to wear with an American flag on the sleeve, (it was the '70s, after all), and he took it off and gave it to her. In those early days, you could (and I did) meet Michael Caine, Robert De Niro after he made Taxi Driver, Barbra Streisand, Gene Hackman, Diane von Furstenberg, and even Princess Margaret. I was once seated at a dinner next to Woody Allen. When I started cutting my food, the knife squeaked, and he glared at me and said, "Please don't ever do that. You cannot cut your food like that!" He was dead serious. I remember thinking, "This is so hard, to be a kid dealing with these neurotic people."
On other nights, I would wander around Sue's house while the grown-ups were talking, and I would snoop through her things. I'd sneak into her walk-in closet and gaze at all the clothes, especially the beaded gowns. I was always obsessed with older women's clothes. My dad was raising me, so I didn't have many other women in my life.
In 1974, when I got all the acclaim for starring in the movie Paper Moon, Sue became involved in my career. She never treated me as a child; she always treated me like I was an adult. Sue didn't have maternal instincts, but she could be like a Jewish aunt to me. She wouldn't give advice—she would just scold me. She would indulge me, too. At one of her dinners, when I was 13, I fell in love with Dustin Hoffman. I was seated next to him, and for some reason, he found it really interesting to talk to me. I thought to myself: I'm going to marry him, he's my new boyfriend! Sue could sense my schoolgirl crush and promised she'd set up a movie for the two of us. As I got older, my life was getting much more unmanageable with my dad. And when I was 15, I was in a car accident. It was Sue who took me to the hospital and took care of me the best she could. She showed a side I bet a lot of people didn't even know she had. "This is when I could have adopted you, Tatum," she used to say to me.
After her husband, Jean-Claude Tramont, died in 1996, Sue quit the business and stopped throwing parties. But that didn't stop the people from coming. In the last few years, she would have Bill Maher or Maureen Dowd or Brad Grey over. Once, I walked in and someone pulled out a chair for me—it was Tom Cruise. I looked across the room and saw Jon Hamm and Jennifer Lopez. It was unbelievable to me that even in her late 70s she was pulling this off. She would sit there and be funny and smoke marijuana. She would have nurses bring her the grass in a box, with a pipe.
About three weeks ago, I just got a bad feeling. I hadn't seen Sue in a couple months. It was close to her birthday, and I called to say I wanted to see her. "Why do you want to see an old lady dying in her bed?" she barked. "I want no one. I have no one. Don't come see me." But I went anyway. I'm glad that I got to see Sue that one last time. At her bedside, we didn't talk about her dying. She just wanted to know what was going on with me, and who was representing me, and if I have a rich man in my life. After she was cremated, I wanted to throw a farewell gathering with some of her friends, but her assistant wouldn't let me. Without Sue, it just wouldn't be the same party.
As told to Ramin Setoodeh. Tatum O'Neal is an Academy Award winner and author of Found: A Daughter's Journey Home.