Tax Day 2019 Deadline: When Are 2018 Taxes Due? How to File on Time or Request an Extension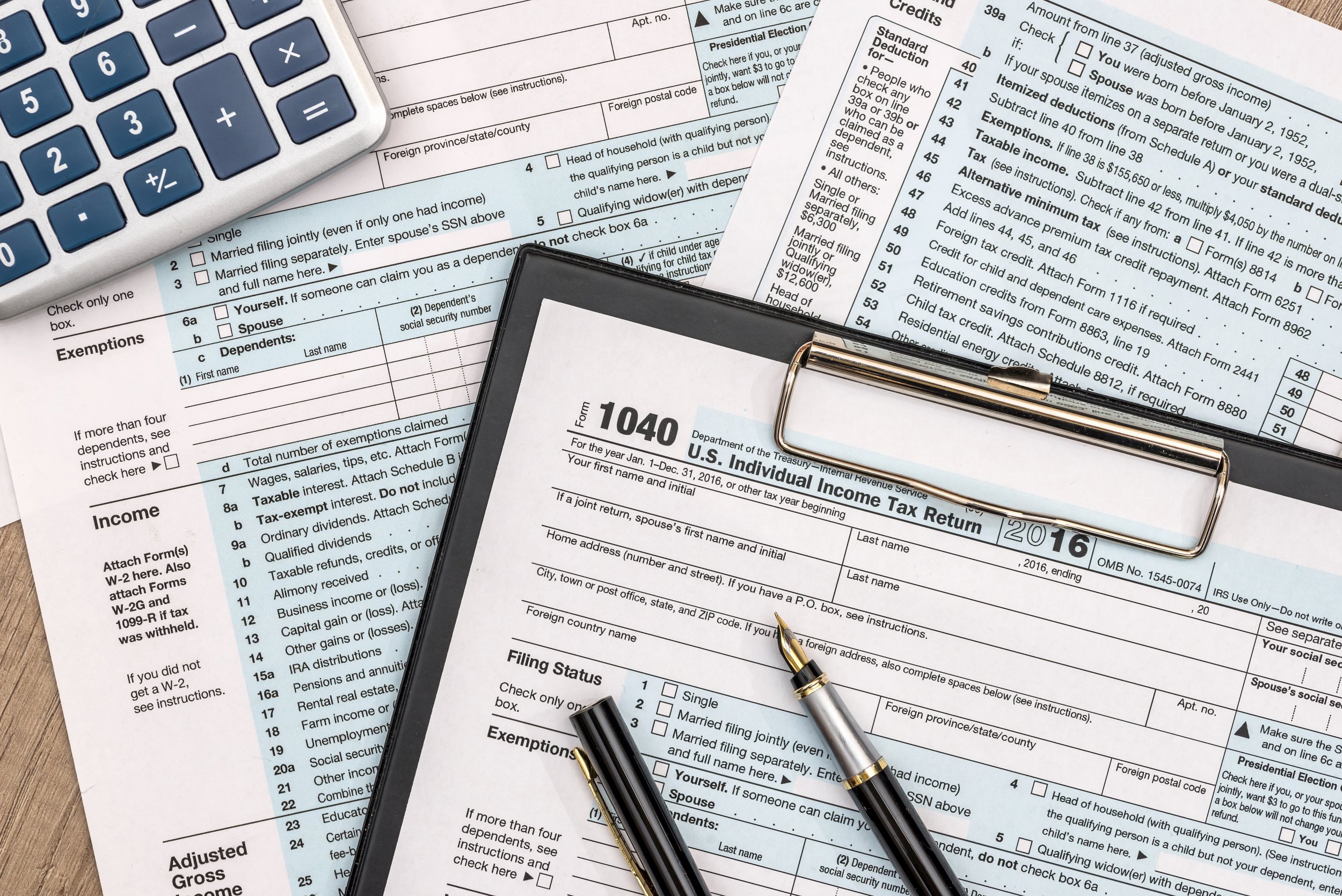 Monday, April 15, 2019 is "Tax Day," the deadline for filing individual tax returns to the Internal Revenue Service (IRS). Those affected are generally self-employed, retirees, investors and those who pay their taxes quarterly, but with recent changes to tax law, many others could be affected.
The Tax Cuts and Jobs Act (TCJA) was enacted in December 2017 and was part of President Donald Trump's claimed "biggest tax cuts and reform in American history." The April 15 deadline is the first time taxpayers will have to file under this new legislation.
Do the Tax Cuts and Jobs Act law changes affect you?
For the majority, yes. TCJA has changed the way tax is calculated for the majority of taxpayers, including those with substantial income not subject to withholding. The law changed:
Tax rates and brackets;
Business expense deductions;
Increased the standard deduction;
Removed personal exemptions;
Increased the child tax credit; and
Limited or discontinued other deductions.
When do you need to submit your federal tax form?
The first deadline to submit quarterly is April 15, 2019.
The IRS recommends citizens use electronic filing to "avoid common mistakes and file the most accurate tax return." It also estimates that about "70% of taxpayers can file their tax return at no charge by using IRS Free File software."
Some taxpayers will have a little extra time to file. Citizens of Maine and Massachusetts will have until 17 April to file, as the Patriots' Day holiday falls on April 15 in those states, and the IRS offices in Washington, D.C. are closed on April 16 due to Emancipation Day.
Do you need an extension to file your federal tax form?
The IRS recommends that people should file on April 15, regardless of whether they have the money to pay their tax or not. However, if someone needs an extension, they can apply in several ways:
Individuals can e-file their extension form for free using Free File. Otherwise, they need to use Form 4868 - Application for Automatic Extension of Time To File U.S. Individual Income Tax Return.
A business will need Form 7004 - Application for Automatic Extension of Time To File Certain Business Income Tax, Information, and Other Returns.
A corporation will need Form 1138 - Extension of Time for Payment of Taxes by a Corporation Expecting a Net Operating Loss Carryback.
If someone is serving in a combat zone, a qualified hazardous duty area, or are living outside the U.S, special rules may apply.
You can obtain an additional six-month extension, however, all forms will need to be prepared and filed on paper. This deadline is only for filing, not payment of taxes owed.
When do you get your tax refund?
Changes to the tax law could mean that many Americans will receive a smaller federal tax refund, or could even owe tax to the IRS. This could result in many Americans worrying, and question when they'll know what they need to do.
According to the IRS, refunds are normally issued in less than 21 days. "People can use 'Where's My Refund?' to check on the status of their tax return within 24 hours after the IRS receives an e-filed return or four weeks after a mailed paper return," according to the IRS website.
The IRS also warns that while it could be tempting to call the IRS tax help hotline, people should only do this:
21 days or more since their tax return was e-filed;
Six weeks or more since their return was mailed; or when
"Where's My Refund?" tells the taxpayer to contact the IRS.
Should you withhold tax?
Filers can use the IRS Withholding Calculator to determine whether the right amount is being withheld.