Missed Tax Day Deadline? Here's What You Should Do
Tax Day has crept up again. If you haven't filed yet, don't panic. There are steps you can take to minimize penalties for late filing—or avoid them entirely.
Deadline Day
For most taxpayers, the deadline to file your 2021 federal tax return is Monday, April 18. It moved from the usual April 15 date because IRS offices in the District of Columbia were closed last Friday to mark Emancipation Day (which falls on April 16, but is observed on the closest weekday).
The IRS website states: "Your return is considered filed on time if the envelope is properly addressed, postmarked and deposited in the mail by the due date." Electronic filing is quicker, but it's not advisable to wait till 11:59 p.m. tonight to send your form.
Some taxpayers have more time to complete their return and might not even know it. IRS spokesperson Eric Smith told Newsweek that a handful of states are working to later deadlines because of local holidays—it's April 19 for Massachusetts and Maine—or federally declared disasters—parts of Tennessee and Colorado, among others. Double-check which deadline applies to you. Americans abroad have until June 15 to file.
Smith added: "For everyone else, the best advice is to act soon."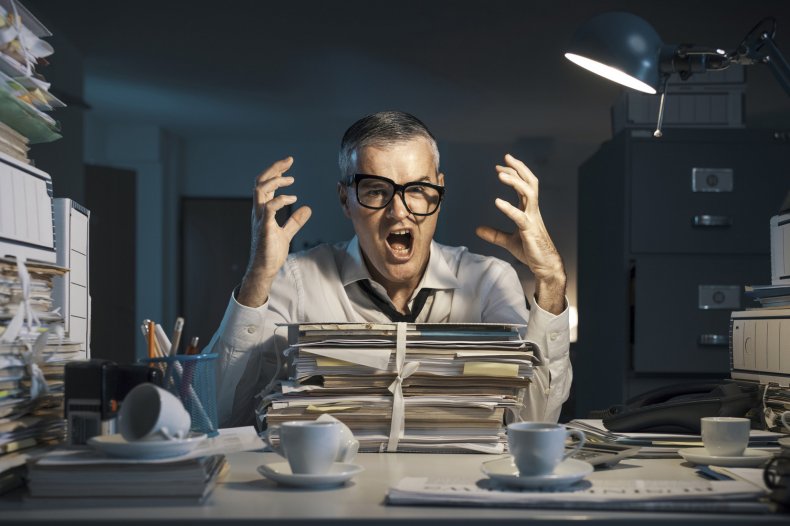 What Are the Penalties for Filing Late?
If you don't owe the IRS any money or you're expecting a refund, you won't be fined for filing after April 18. You will still get the refund in full, because federal law normally allows tax refund claims until three years after the deadline.
But if you owe tax, filing and paying promptly is vital. "If you file more than 60 days after the deadline, there's a minimum late-filing penalty of $435 that usually applies," said Smith.
That's not all. Brad Sprong, private enterprise tax leader at KPMG, told Newsweek: "It's an immediate 5 percent a month penalty on the amount that you owe. So, if you owe $1,000 on April 18 and you wait until April 25, you're gonna have a 5 percent penalty on that $1,000, so you'll have a $50 penalty right out of the chute. And it's 5 percent a month, capped at 25 percent.
"You can get a big number pretty quick, and then they also put interest on top of that."
If you can't pay the tax you owe, you might be tempted to ignore the problem by not filing your return. "That's a really bad idea," said Smith. "There'll be a penalty and interest on any money that comes in after the deadline, but those charges will be a fraction of what it will be if you also wait to file."
The failure to pay penalty is 0.5 percent a month, or 0.25 percent if you have agreed a payment plan with the IRS.
If you don't file, you could also miss out on tax credits you are eligible for, because the IRS doesn't know you're out there.
Service personnel in a combat zone are given more time to file and pay interest-free and penalty-free, as are people affected by federally declared disasters.
I Can't File On Time, Can I Get an Extension?
If you think your tax return isn't going to be ready in time, you can request a six-month extension—but you have to do this on April 18. The IRS will give you until Monday, October 17, no questions asked, according to Smith. "You don't need a reason, but you do need to ask for it. The easiest way to do that is through Free File on irs.gov."
Remember, this is extra time for filing your return, not for paying the taxes you owe.
Sprong said: "If I know I'm going to owe approximately $1,000 on April 18, I can just go on irs.gov and check the box that says I need to file an extension. And then you can automatically have your money withdrawn from your bank account and make the payment.
"Some people don't like to do that electronically, so if you want to do it manually, stick a 4868 [extension of time] form in the mail on April 18. Put your $1,000 check in there with it and mail it off."
Just make sure you apply for your extension on April 18.