What Taylor Nolan Said About Chris Harrison's 'Bachelor' Controversy, Before Her Own Backlash
Before Bachelor in Paradise alum Taylor Nolan came under fire for past controversial and racially offensive tweets of her own, she was particularly outspoken about the controversy surrounding Bachelor host Chris Harrison and his recent remarks about race.
Over the years, Nolan has used her platform to spread awareness about the lack of diversity within the Bachelor franchise and she was the ringleader behind a petition calling for Harrison's job following his controversial Extra interview with the first Black Bachelorette, Rachel Lindsay, in February. During that specific interview, Harrison seemed to defend current Bachelor contestant Rachael Kirkconnell, who has received a ton of public scrutiny after photos of her at an antebellum-themed college party resurfaced online.
Nolan called out Harrison and other white members within the Bachelor franchise for failing to use their platforms responsibly and to actually show up for the Black members of Bachelor Nation.
"When white former leads, when white former contestants watch that interview what was wrong to you? How can you educate your audience to say, 'This is why that was wrong'? Then I see folks just sharing the video from @blkchelorettes, folks who have never really taken a stance on racism within this franchise, folks who have made it a point to say they want to protect white blonde contestants on this show so passionately that they're basically gonna drag the franchise, right? Where is that passion to protect Black women?" Nolan said in an Instagram video in February.
In that same video, Nolan urged people within the Bachelor franchise to educate their followers on issues of racism and diversity by actually using their own words, rather than reposting a video or a statement regarding a racially charged situation that was initially shared by a Black person affiliated with the show.
"Because the hate that you will get as a white person of power from this franchise will be around your stance, will be around your perception, will be around the fact that you're not saying anything, will be maybe around who you voted for, but it's not gonna be around who you are as a person. You're not going to get called an ape, a monkey," Nolan continued. "Nobody's gonna tell you that you need to be a slave, that you need to go pick cotton. Nobody's going to tell you those things. The people that receive that are the very people that you say you are tying to support, yet you don't. And this is the burden that people talk about. This is that burden."
In a separate Instagram post, Nolan condemned Harrison for requesting in his interview with Lindsay that people show "grace" to Kirkconnell after the images of her at the antebellum-themed party got passed around online.
"[Harrison] deserved ZERO grace, he was aggressive and abusive to [Lindsay] during that entire interview & truly showed himself...." Nolan wrote. "Do NOT continue to push that black women must be graceful and digestible for you by praising them for it as they're being attacked rather than condemn your fellow white man perpetuating the abuse that you're apparently so against."
She added: "You didn't learn. You didn't listen. He gave compassion and grace to the 'poor girl' celebrating ol' south and then said WHO THE HELL ARE YOU to Rachel Lindsay. Do better. Fire Chris Harrison."
Harrison has since stepped down from his position with the franchise.
But, Nolan came under fire over the weekend after a Reddit post of tweets she wrote in 2011 went viral. In Nolan's old tweets, she made insulting and derogatory comments about Indian, Asian and Jewish communities, as well as fat-shaming comments and posted messages that contained homophobic slurs.
In an Instagram video, Nolan admitted that comments she made more than 10 years ago were "wrong and hurtful."
"I want to be clear that they don't take away from the work I do today, they are literally how I got here to do this work. If you're gonna take the time and energy to scroll through ten years of my tweets, then please take your time to listen to this video. I never deleted those tweets for a reason because they've been a part of my journey since way before going [on] The Bachelor. I didn't need anyone to call those things out to me to know they were wrong, I've been doing that work on my own for the last ten years and it's the same work I do today and the same work I will continue doing for the rest of my life," Nolan said in the clip.
To her "fellow BIPOC community" and others she "harmed in those tweets," Nolan offered an apology.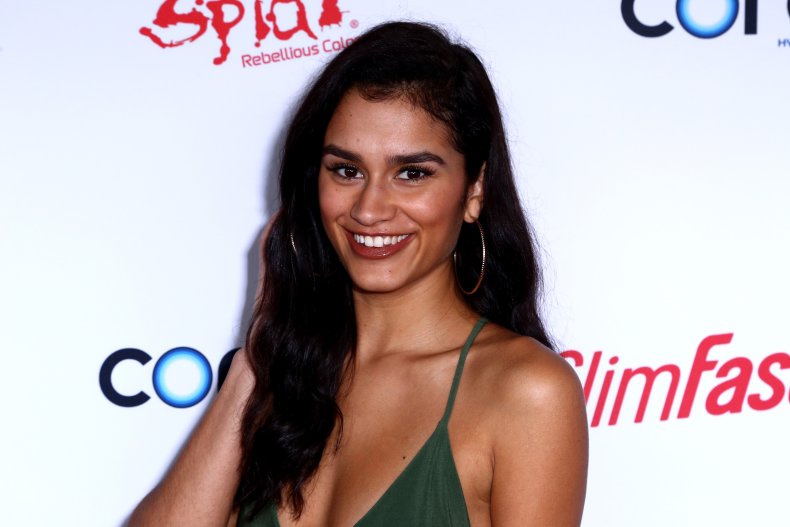 "I see you, I hope you see me, we are in this together, and I'm sorry I didn't always stand with you. I'm sorry I centered my whiteness and the whiteness around me. I'm sorry I wasn't better then, but I am here now and will always be," she said. "To the folks actually out to get me, who can't stand to look at their own racism, who hate the things I'm saying about racism and white supremacy, those tweets do not invalidate my work today and I will always be open to hearing how to do better from my BIPOC counterparts."
She added: "I hope you can consider giving me some of [the] grace you push so hard for white Bachelor alum[s] to receive for things they have in the recent past or present time said and done that were harmful for the work I've been doing the last 10 years and currently to unpack internalized racism and fight against things like fatphobia and white supremacy."
Nolan, who competed for Nick Viall's affection on Season 21 of The Bachelor, went on to claim that people on social media weren't using her old tweets in an effort to counter any racism around or within the Bachelor franchise. Rather, she argued that people were bringing them up "because they're upset at how now I go against white supremacy." She also said that the comments she made all those years ago came at a time when she "hated" herself, which stemmed from the racism she was experiencing in her own life.
"I said f**ked-up s**t," she continued. "It wasn't OK [then], and it isn't OK now."
For some people, Nolan's apology barely scratched the surface of what they see as the 27-year-old's hypocrisy, considering how vocal she has been about issues of diversity surrounding the Bachelor franchise. Amid messages of support that Nolan, who is a licensed therapist and Johns Hopkins University grad, received, there were plenty of social media users who accused her of deflecting and making excuses for her past rhetoric as opposed to delivering a sincere apology to the communities affected by her words.
Nolan has since deleted the video with her apology. Later on Sunday, she posted a written statement on her Instagram, in which she said that her "earlier video was't conscious" because she didn't have enough time to "process everything that was coming my way." Nolan noted in the caption that she disabled the comments section of the post due to the "extreme harassment and death threats" she has received in light of her tweets and apology video.
"At the time of the video I only had seen the tweet toward BIPOC community but obviously have hurt many outside of that. Close to every marginalized group, honestly! Because of all of what I said in my video and because of the environment I was in, and that still doesn't excuse it or justify it which is why I do the work I do today and for the last several years," Nolan's written statement reads.
The statement continues: "These tweets were not surfaced in good faith and were in direct opposition to the work I do today for all those communities who were hurt by my tweets, and wanted to fight against that."