Taylor Swift Calls Out Donald Trump on Twitter: 'We Will Vote You Out in November'
Taylor Swift called out President Donald Trump on Friday, criticizing him for not only "stoking the fires of white supremacy and racism," but also for his comments on the protests in Minneapolis that have escalated into violent unrest following the death of George Floyd.
"After stoking the fires of white supremacy and racism your entire presidency, you have the nerve to feign moral superiority before threatening violence?" Swift wrote on Twitter. "'When the looting starts the shooting starts'??? We will vote you out in November," she added, tagging Trump.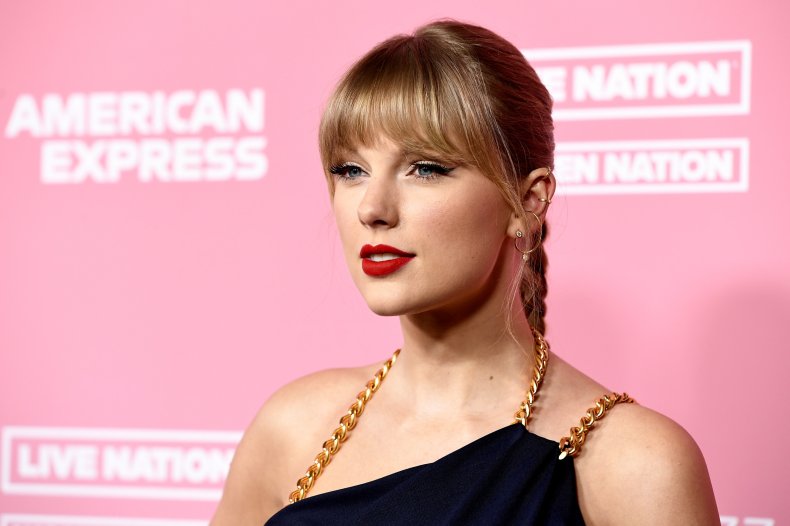 In her message, Swift referenced a tweet President Trump posted on May 29. "These THUGS are dishonoring the memory of George Floyd, and I won't let that happen," he wrote. "Just spoke to Governor Tim Walz and told him that the Military is with him all the way. Any difficulty and we will assume control but, when the looting starts, the shooting starts. Thank you!" Trump's tweet was ultimately blocked by Twitter for "glorifying violence."
Publicly calling out a sitting U.S. president is certainly the most outspoken that the Grammy-winning pop star has ever been about politics. For years, the singer-songwriter was known—and often criticized—for being tight-lipped about political issues.
"Part of the fabric of being a country artist is don't force your politics on people," Swift explains in the 2020 Swift documentary Miss Americana. "Let people live their lives. That is grilled into us."
In 2018, however, she used her platform to comment on the midterm elections, and endorsed Democratic nominees in her home state state of Tennessee. Upon hearing the news of Swift's support for Democrats, Trump cheekily commented that he liked Swift's music a little less. "Let's say that I like Taylor's music about 25 percent less now, OK?" he said at the time.
Miss Americana notes that tens of thousands of young people registered to vote in the midterms, and draws a connection to Swift speaking out.
Ultimately, Democrat Phil Bredesen lost to Republican Marsha Blackburn in the Tennessee election; Swift considered Blackburn an enemy to gay rights and feminism.
She remains outspoken when it comes to politics, despite any potential backlash she might get for sharing her opinions. "If I get bad press for saying, 'Don't put a homophobic racist in office,' then I get bad press for that," the Lover hitmaker said in Miss Americana.
Newsweek did not receive comments from Taylor Swift or the White House at the time of publication.
Updated 5/29/20, 1:04 p.m. ET: This story has been updated to include further context about Trump's remarks, and to better characterize the unrest that's happening in Minneapolis.