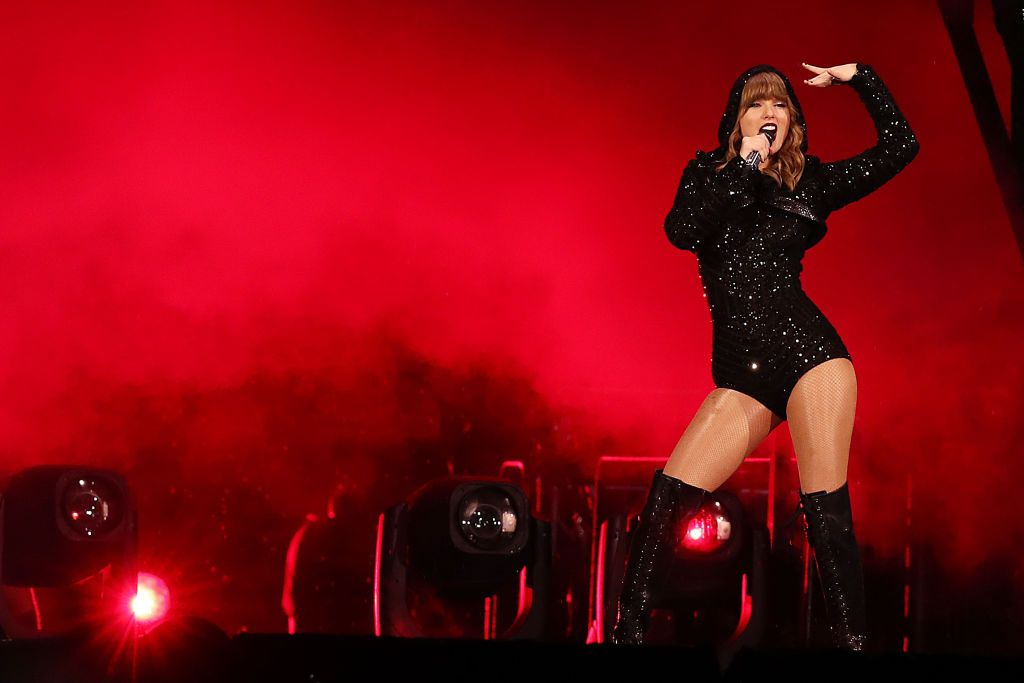 Taylor Swift has taken security to a new level.
As part of a larger story on up and coming technology as it relates to music and television, Rolling Stone reports that the singer used facial recognition software to scan the faces of attendees of a concert at the Rose Bowl in May.
Fans were reportedly unaware that a kiosk playing rehearsal footage from Swift's Reputation Stadium Tour scanned their faces as they stopped to watch the video. The data was then sent to a location in Nashville, Tennessee where the images were checked against a list of Swift's known stalkers.
The security may seem a little extreme, but last week one of Swift's stalkers, Roger Alvarado, was sentenced to serve six months in prison after he broke into her apartment in New York City. Alvarado took a shower and a nap while inside Swift's home.
Another stalker, Frank Andrew Hoover, sent emails to Swift's father, Scott Swift, saying that he would end the entire Swift family. Hoover was sentenced to ten years probation in April but was initially arrested after being spotted near the singer in October 2016, despite a restraining order prohibiting him from being near Swift.
A third stalker, Mohammed Jaffar, was also sentenced to six months in prison earlier this year after threatening Swift with violence and trespassing at another of Swift's New York homes.
However, despite Swift's security measures, the question remains as to where the collected data has gone, how long it will be stored, and if the privacy of concertgoers was violated.
Legally, concerts are considered private events, meaning that artists or concert organizers can employ a considerable number of security measures to ensure safety, including surveillance. But it remains unclear if fans were notified they would be taped.
Debates are ongoing about the use and legality of facial recognition technology. Amazon's Rekognition software mistakenly identified 28 congressmen as criminals in July. The Secret Service also announced this month that they will use facial recognition to monitor people in and around the White House, prompting the American Civil Liberties Union to question the decision and the possible violation of privacy that it poses.
"Face recognition is one of the most dangerous biometrics from a privacy standpoint because it can so easily be expanded and abused — including by being deployed on a mass scale without people's knowledge or permission," ACLU senior policy analyst Jay Stanley wrote. "Unfortunately, there are good reasons to think that could happen. The Secret Service envisions using the technology to provide early warning about "subjects of interest" who are approaching the White House "prior to direct engagement with law enforcement."