TCL Moveaudio S600 Are Surprisingly Good $99 Earbuds for Android and iPhone
If the TCL brand conjures up an image in your mind, it's most likely one of a TV. It has made huge inroads around low-cost, high-quality television sets in the U.S., but the electronics manufacturer also produces a wide range of mobile phones and other kinds of products. With the premiere of its 20 Series phone lineup it also debuted new Moveaudio earbuds. These Moveaudio S600 earbuds are the higher-end, more premium option that has wireless charging, ANC and Android Fast Pair technology.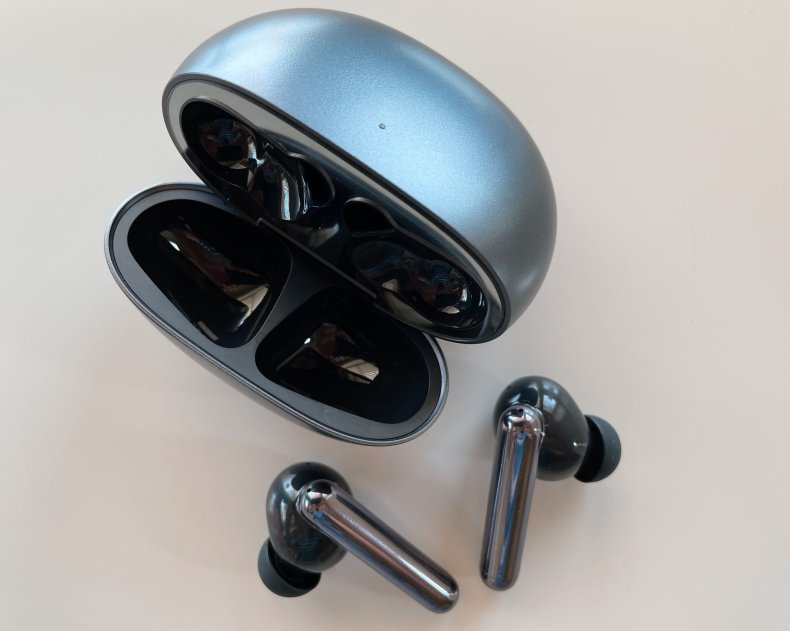 The most interesting aspect is that all those features come with a $99 price tag. Surprisingly, they're an extremely compelling listening option at that price point, competing with the likes of Anker's Soundcore Liberty Air 2 Pro.
Features of TCL Earbuds
If you're looking at AirPods Pro, tempted by some of its features but wavering because of the price, then these earbuds may be for you. Price-wise, these earbuds are more in line with the Soundcore Liberty Air 2 Pro ones from Anker, which I loved. These aren't quite equals but are similar enough to consider in the same breath.
TCL Moveaudio S600 may strike a chord because they include something Android phone owners can't get with AirPods: seamless Bluetooth pairing. Fast Pair is Google's answer (on Android) to the convenience that iPhone owners experience with AirPods. Crack the lid of the S600 charging case and compatible Android devices with Fast Pair will register theses with a single tap.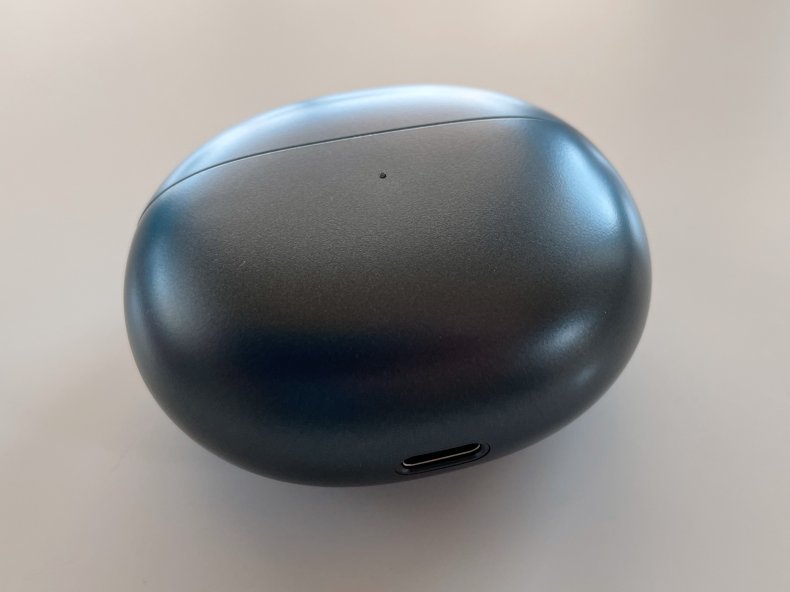 These earbuds are positioned well for TCL's own Android phones, but they still work perfectly fine on iOS devices and other phones, too. A TCL Connect app handles settings and advanced configurations.
The hybrid active noise cancellation is a 3 second long press on the side of an earbud by default, but that can be tweaked in the app. In my use, I found the ANC to be adequate. The earbuds blocked enough noise but weren't amazing or mind-blowing with the results. Transparency mode also works decently enough and lets you hear the world around you more clearly.
The touch controls were initially impressive but ultimately showed flaws after more use. I have a very skeptical view of touch controls across all headphones and earbuds. If any of them works as expected and fairly accurately in my initial use, I'm always pleasantly surprised. The true test is how they continue to work in the real world and without much forethought.
There were times in testing these that I brushed the earbuds and activated playback controls. Using the long press for 3 seconds was a mostly consistent touch gesture. The one I ran into problems with often was the single tap—most commonly used for play and pause. It's the easiest to trigger and the one being used the most. Occasionally it would skip ahead, as if I had touched it twice, if my finger tap wasn't perfect. In summary, the controls are fine, better than a lot of other earbuds' out there, but still not the best.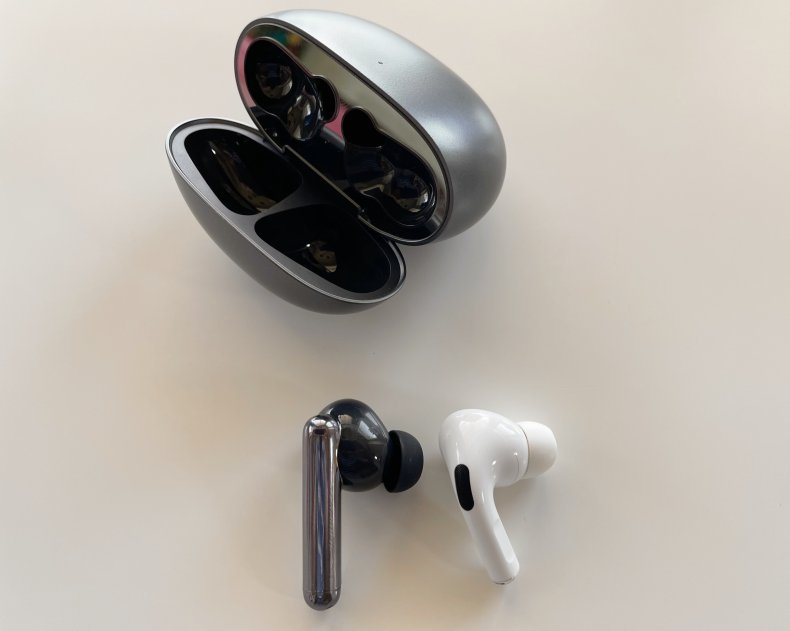 Better than the decent touch controls, I found the fit of these earbuds to be extremely comfortable. The feel in the ear is actually what makes me think of the favorable AirPods Pro comparison—both are nimble enough in the ear canal but still snug. There are five different sizes of ear tips included with the S600.
The Sound of Moveaudio S600
The fit is on the level of AirPods Pro, but the sound is not.
The sound here is evenly balanced, with neither too much treble nor too much bass. That helps clarity come through to pick out little details in the music you're playing. That's not the concern. The most obvious place to point a finger at is that the sound could be fuller. The bass is OK, but most often I found myself wishing there was a bit more oomph and richness to the songs. This was true whether listening to music on Apple Music with Spatial Audio or on Spotify in stereo. This feeling is especially true with the transparency mode turned on. The S600 aren't exactly hollow, but they're just not quite as effortlessly engulfing as a lot of other earbuds in the $100 to $150 range.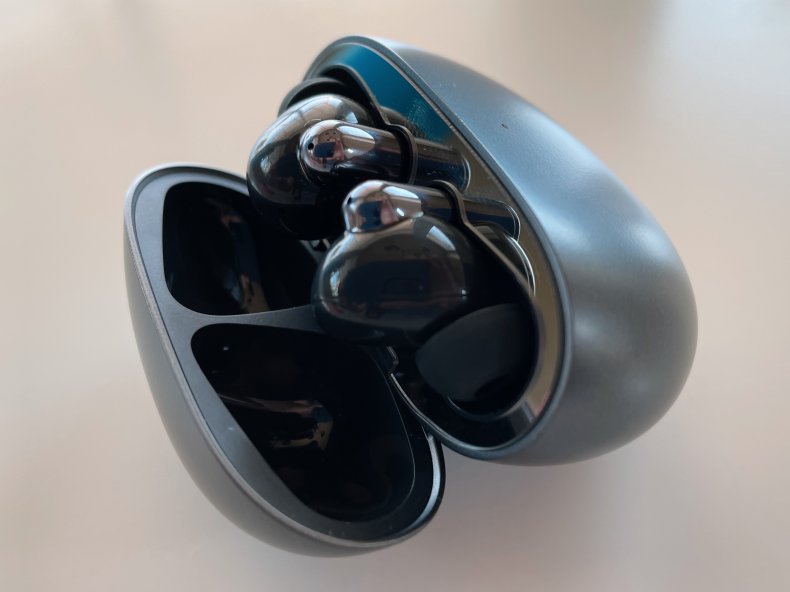 I've listened to Leon Bridges and The Maine carefully a lot in recent weeks. Neither of those artists' most recent albums hit as hard on the S600 as they did when listening through other devices. For example, the bass from Sony's WF-1000XM4 blows these away, as would be expected.
On the other hand, do these sound good enough to justify their $99 retail price? In most cases, yes. Plus, the combination of features and sound quality are solid for the price.
Should You Buy the TCL Moveaudio S600?
These are wireless earbuds for those on a budget. They are hiding under the guise of a high-end product, but really these are more suitable for the average audio consumer than for someone looking for a premium option. And that's a good thing. Anyone searching for some decent sounding headphones that can be used for physical activity, casual listening and travel, without needing to save money for months, should put these on their list.
While the Moveaudio S600's performance probably won't shock anyone, the value is here and should satisfy most buyers.
Buy at Amazon.
Newsweek may earn a commission from links on this page, but we only recommend products we back. We participate in various affiliate marketing programs, which means we may get paid commissions on editorially chosen products purchased through our links to retailer sites.