Teacher Knocks Out Second Grader's Tooth With Hockey Stick: Video
A teacher is out of a job and a Minnesota school district has been publicly called out by parents who claim that they were not properly kept in the loop after their son was assaulted.
The rage of Lance and Jodi Johnson stems from a March 28 incident, in which former second-grade physical education teacher Kim Neubauer of Princeton Public Schools threw a hockey stick at the face of their son, Easton, which they say knocked out one of his teeth.
Surveillance footage of a gym class helmed by Neubauer has gone public, showing students one-by-one putting their hockey sticks into a pile at the class' conclusion. But when Easton placed his stick on the floor, Neubauer is seen picking it up and whipping it toward the 8-year-old in an underhand fashion.
The stick can clearly be seen hitting Easton directly in the face, causing him to immediately reach for his face with his hands. The teacher seems stoic in the video, not moving a muscle.
Another student seen in the video can also be seen putting their hand over their mouth after the stick is thrown.
"The more I watch it it's sad," Lance Johnson told FOX 9. "She's like five feet (away) and didn't even hesitate. She just grabbed it and threw it with force like she was intentionally trying to hurt him."
The news station posted a photo of Easton's mouth in the aftermath of the incident, showing a missing front tooth and adding that he has become "anxious about going to school."
His mother, Jodi, said that when her son enters third grade he will be in a new school. He has been asking questions about gym class and teachers in that building.
In a June 6 note on its website called "Incident Resolution," the district said that on April 8 Neubauer was placed on unpaid leave for the remainder of the school year. Her employment with the district officially ended on June 3.
FOX 9 reported that prior to Neubauer's leave of absence and eventual termination, an internal email showed school officials wishing the former teacher "the absolute best" in retirement.
The school district even posted a now-deleted Facebook post congratulating her on her retirement after 27 years in the district as a physical education instructor.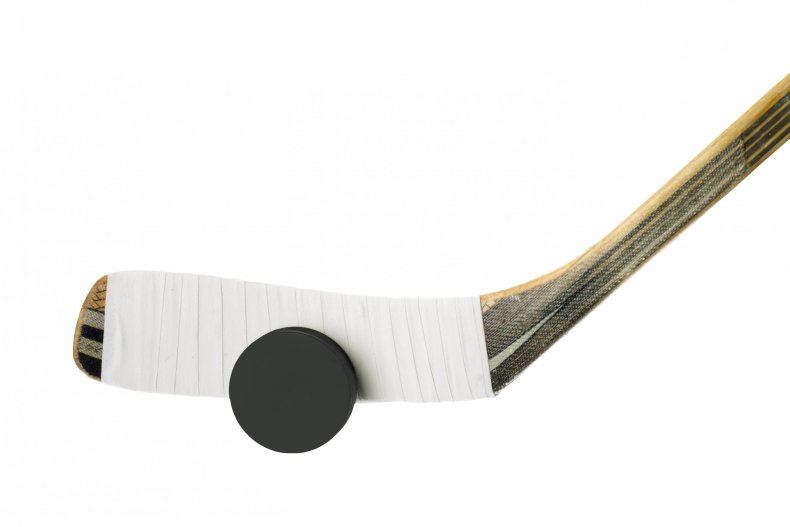 Princeton Public Schools Superintendent Ben Barton told FOX 9 that the Facebook post should never have been posted and apologized.
On June 6 the district said, "student safety is the top priority" and made public mention of the complaint, and took time to address "any substantiated concerns" stemming from the incident.
"We love our students and we work tirelessly to protect and support them," the note concluded. "We welcome and value parent feedback and recognize that together we are stronger and better equipped to respond to any safety concerns that may arise."
The public message also mentioned the filing of an incident report with both the Minnesota Department of Education (MDE) and local law enforcement.
FOX 9 reported that the MDE contacted Lance and Jodi Johnson on May 19, saying it had received the report about the alleged maltreatment of a child on March 28.
It went on to state that "although (Neubauer) may not have intended to harm (Easton Johnson), (her) purposeful actions of throwing the stick was not reasonable or moderate and caused a physical injury."
The letter also said that Princeton Police declined to investigate the incident.
Princeton Police Chief Todd Frederick told Newsweek that wasn't the case, however. He said at the time of the incident police were told the situation was accidental.
"That's all the information we had," he said.
It wasn't until an officer was assigned to the case and the video footage became available that police opened an investigation because they realized "this is not accidental."
"It was never closed," Frederick said, saying police were waiting for cooperation from school attorneys and the MDE. "We only had limited information at that time. Once this new information starts coming in, we're able to make a better judgment so to speak."
The chief said he is hopeful that a case can be submitted this week to the Mille Lacs County Attorney's Office to determine potential criminal charges.
When contacted by Newsweek regarding the report, an MDE spokesperson said that due to the classification of Minnesota Statute 260E—the reporting of maltreatment of minors—it "cannot confirm or deny any information" regarding this specific incident.
Barton told Newsweek that any video footage of the incident maintained by the district would classify as "private educational data," adding that the district has not released any video containing images of students or staff—nor has it posted any such video on social media.
He then referred to the statement that was posted on the district's website on June 6.
Incidents involving physical abuse of students by teachers are rare but do occur.
Last year a Florida teacher was arrested after allegedly hitting a student in the face, leading to bloodshed only days after said teacher was coined "Teacher of the Year" at their school.
In February of this year, an incident allegedly involved a New York-based gym teacher who reportedly slammed a 14-year-old student into a wall and then threw him to the ground. Like the incident in Princeton, the incident in New York was also caught on camera.
But sexual abuse is more prevalent than physical abuse, according to the Innocent Lives Foundation—which references data provided by the U.S. Department of Education in 2004 that showed that approximately 10 percent of K-12 students experienced sexual misconduct by a teacher at some point during their years of schooling.
The data, according to more recent studies and reports, is said to still hold as accurate.
A Change.org petition has been set up to draw attention to the incident and Easton's well-being, with the petition referring to "the emotional and mental trauma that comes from a situation like this." It has over 4,300 signatures.
Newsweek reached out to Jodi Johnson and Princeton Public Schools Board of Education Chair Sue VanHooser for comment.