Teacher Who Told Middle School Student 'Go Back to Your Country,' Joked About Hitler Killing Jews, Gets Suspended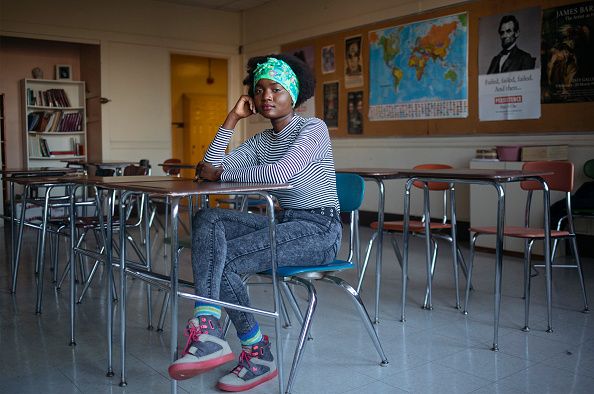 An Ohio middle school teacher who told a student to "go back to your country" has been suspended following various infractions, including a disturbing reference to the Holocaust.
Steve Patterson, a science teacher with Chardon Middle School for 25 years, made the racist remark on November 14 after a student corrected his mispronunciation of her name, according to recent reports. Patterson admitted to school officials he made the comment, claiming he was trying to "kid with her."
Officials suspended Patterson for three days without pay from January 3 to January 5, and the board of education finalized his suspension at a January 16 meeting.
"As a district we expect, and find, that our personnel exhibit high levels of professionalism in all settings," the district said in an email to FOX 8. "We will continue to hold all staff members accountable using our progressive discipline process if and when they fail to meet our expectations."
On top of his suspension, Patterson has to complete ethics and communication training courses, reports stated.
Patterson has four other noted incidents dating to 2010, according to the January 16 meeting resolution. Each resulted in either a verbal or written reprimand.
In March 2010, for example, Patterson made a comment about "dumb blondes." And in January 2017, when a student asked if he was "a dictator like Hitler," Patterson asked, "If I was Hitler, does that mean I put you in an oven?"
Reports indicate that the current political climate has amplified racist rhetoric, including in schools. A second-grade teacher in Mississippi, for example, was fired in September after posting on Facebook that black people should "Move back to Africa."
In October, a New Jersey high school English teacher condemned students who were whispering in Spanish during class.
"Men and women are fighting," she said. "They are not fighting for your right to speak Spanish. They are fighting for your right to speak American."
The teacher's suspension also comes as President Donald Trump, reportedly during immigration talks in the Oval Office, this month allegedly called Haiti, El Salvador and unspecified African nations "shithole countries."