Teacher Turned Walmart Worker Says He Earns $20K More 'Not Using Degree'
An Ohio man quit teaching to make over $20,000 a year more at Walmart, he claimed in a video that went viral this week.
"Leaving teaching after 6 years to go be a manager at Walmart and make more not using my degree," said Sethy Gabriel in a TikTok video on Monday. His footage has been viewed over 780,000 times.
In the comments section, Gabriel explained that he "loved teaching" and left purely because of the pay. He said he made $43,000 a year as a teacher in Ohio, compared with $65,000 to $70,000 as a Walmart Coach, depending on bonuses. Once he rose to the role of manager he could earn over $100,000, Gabriel claimed.
His 45-hour work week at Walmart paled in comparison to the time he put into teaching, said the former educator, who taught second and first grade, coached football and track, and taught summer school over the past six years.
"I don't know if you know about those long teacher hours of lesson planning, grading, report cards, after-school events...if you're a coach it's even worse," he told viewers in a follow-up video. "I remember weeks where I probably put in 60 hours."
Teachers' job satisfaction hit an all-time low this year, according to the Merrimack College Teacher Survey. Most respondents said they felt overworked, underpaid and under-appreciated. Only 12 percent said they were very satisfied with their jobs, down from 39 percent in 2012. More than half said they likely wouldn't advise their younger selves to pursue a career in teaching.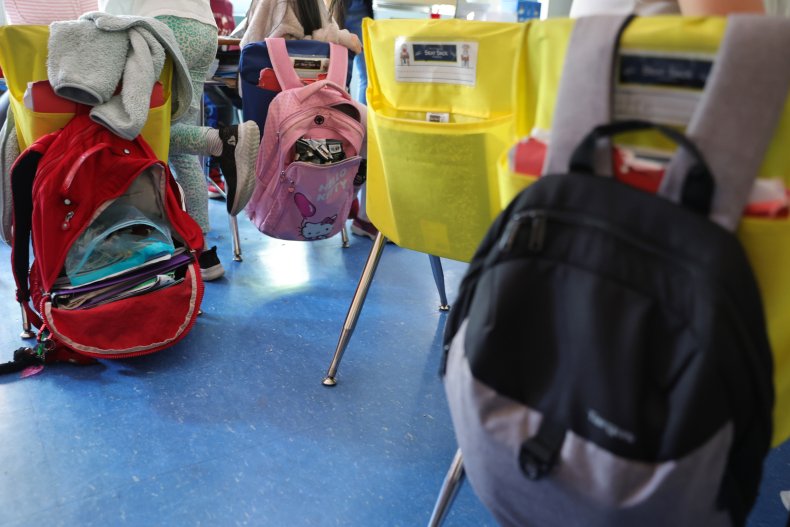 The average teacher salary for the 2021-22 school year was $66,397, 1.7 percent higher than a year before, according to the National Education Association. But soaring inflation has outpaced pay. When adjusted for inflation, teachers make $2,179 less than they did 10 years ago.
As schools struggle with teacher shortages and panic around school shootings, states including New Mexico, Florida and Mississippi have promised pay raises to make teaching jobs more competitive. However, some of those raises have yet to materialize. In February, the Florida Department of Education reported that teachers in 31 of the state's counties were still waiting to reach the $47,500 salary minimums promised two years earlier.
Gabriel is far from the only teacher to leave education for a retail job, as the comments section of his video revealed.
"I did the same," wrote one viewer. "I love teaching and miss my students but left to be [an operations] manager for more than double my teaching pay."
Another commented, "I was going to school to be a teacher, been at Walmart 5 years and make more than I would with some degrees."
Newsweek reached out to Gabriel for comment.