North Carolina Lawmakers Push Bill That Gives Pay Raises to Teachers Carrying Guns on Campus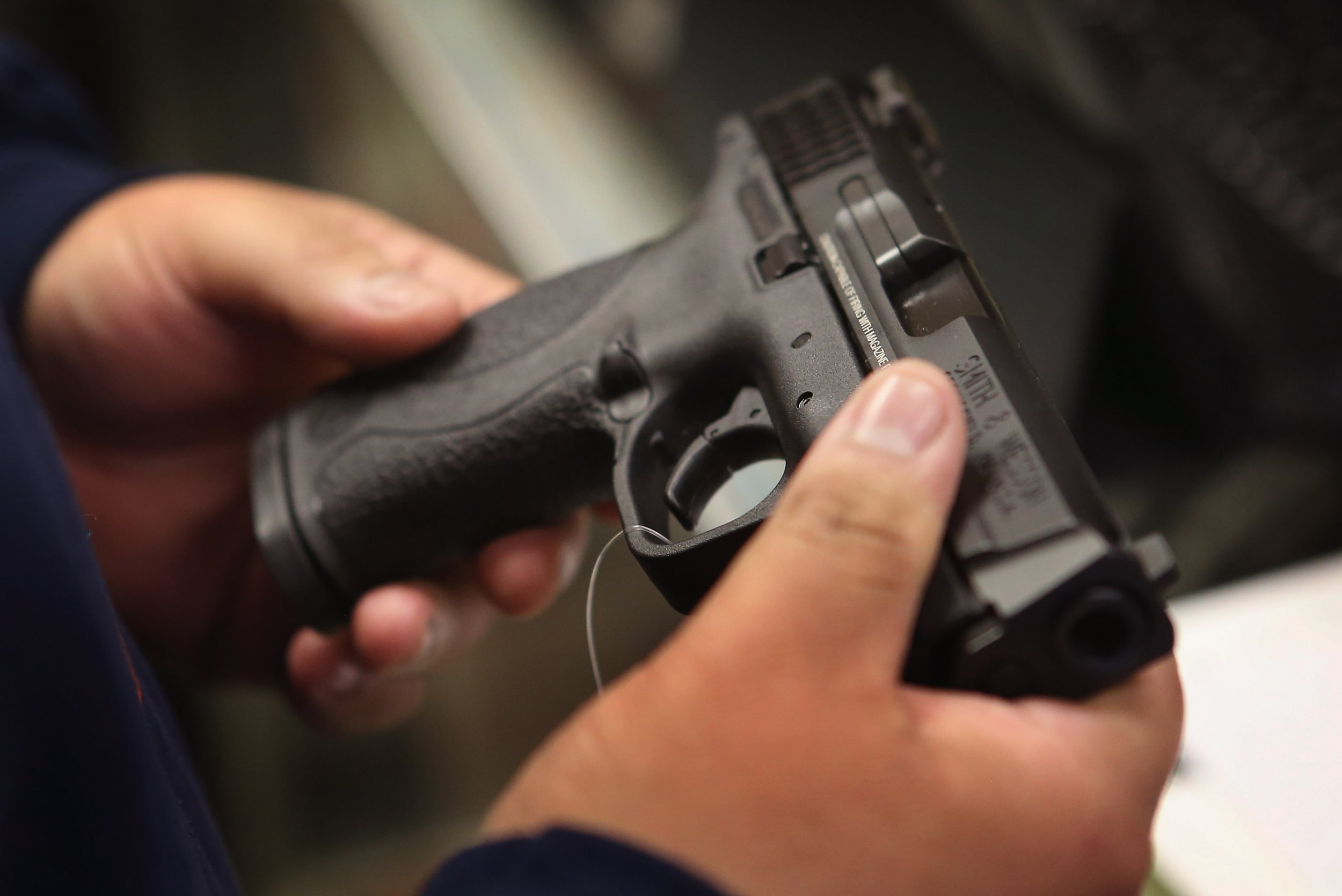 Republican lawmakers are attempting to push through a piece of legislation in North Carolina that promises pay hikes to teachers who undergo police training and carry weapons on campus. If approved, the program would cost at least $9.27 million and authorize to up to 3,000 educators to qualify for training.
Officially titled "The School Security Act of 2019," Senate Bill 192 would create a new position called "teacher resource officer" and authorize select educators to carry firearms and make arrests on campus. The goal, according to the bill's designers, is to incentivize teachers to complete police training and reduce the costs associated with hiring armed school resource officers. The pay bump would be about 5 percent of the instructor's annual salary and would also allow for an additional two weeks of paid leave.
According to the bill, which was introduced on Wednesday, the "teacher resource officer" would report to both the police department and the school and would work under the supervision of the local police chief. The teacher's certification records would not be classified as public records and could potentially elude "inspection and examination" by the public.
When asked about that portion of the bill, Sen. Warren Daniel told Newsweek that it was envisioned to protect the identity of the teacher.
"The rationale is to keep the identity of the teacher resource officer confidential so that they can't be targeted by someone who wants to commit a crime," he said. Daniel is sponsoring the legislation along with Sen. Ralph Hise and majority whip Jerry Tillman. He sponsored similar legislation in 2018, amid a spate of school shootings across the country, but it wasn't signed into law.
Daniel also countered claims that the bill is designed to put more guns on school grounds, as some detractors have claimed. Schools could voluntarily enter into the program, he said, and teachers would have the option of keeping the weapon locked away. He noted that one armed teacher would be allowed for every 500 students in a school, and opined that "some of the rhetoric has outpaced what the bill actually does."
Mark Jewell, the president of The North Carolina Association of Educators, disagreed that the policy would benefit students or teachers in North Carolina. "Everyone wants safe school environments," Jewell said in a statement. "However, we feel that this is a very dangerous approach and a disaster waiting to happen."
Over the last few years, other states have also taken steps to pass legislation that incentivizes teachers to double as school guards. In Ohio, a county school district passed a controversial measure that allows teachers to carry a weapon on campus without going through the same number of training hours as police officers. A judge ruled earlier this month that the measure could continue, knocking down a suit filed by parents.
The American Federation of Teachers and the National Education Association have repeatedly come out against arming teachers, citing concerns over school safety and studies that link access to guns with shooting deaths of children.
"Guns have no place in our schools. Period." the groups state in a fact sheet. "We must do everything we can to reduce the possibility of any gunfire in schools, and concentrate on ways to keep all guns off school property and ensure the safety of children and school employees. Lawmakers at every level of government should dismiss this dangerous idea and instead focus on measures that will create the safe and supportive learning environments our children deserve."
According to Education Week, a trade journal for teachers, 2018 saw at least 23 shootings at schools that resulted in 113 injuries or fatalities.
This article has been updated with comments from Sen. Warren Daniel​