Three Times Team Trump Complimented 'Scumbag' Michael Cohen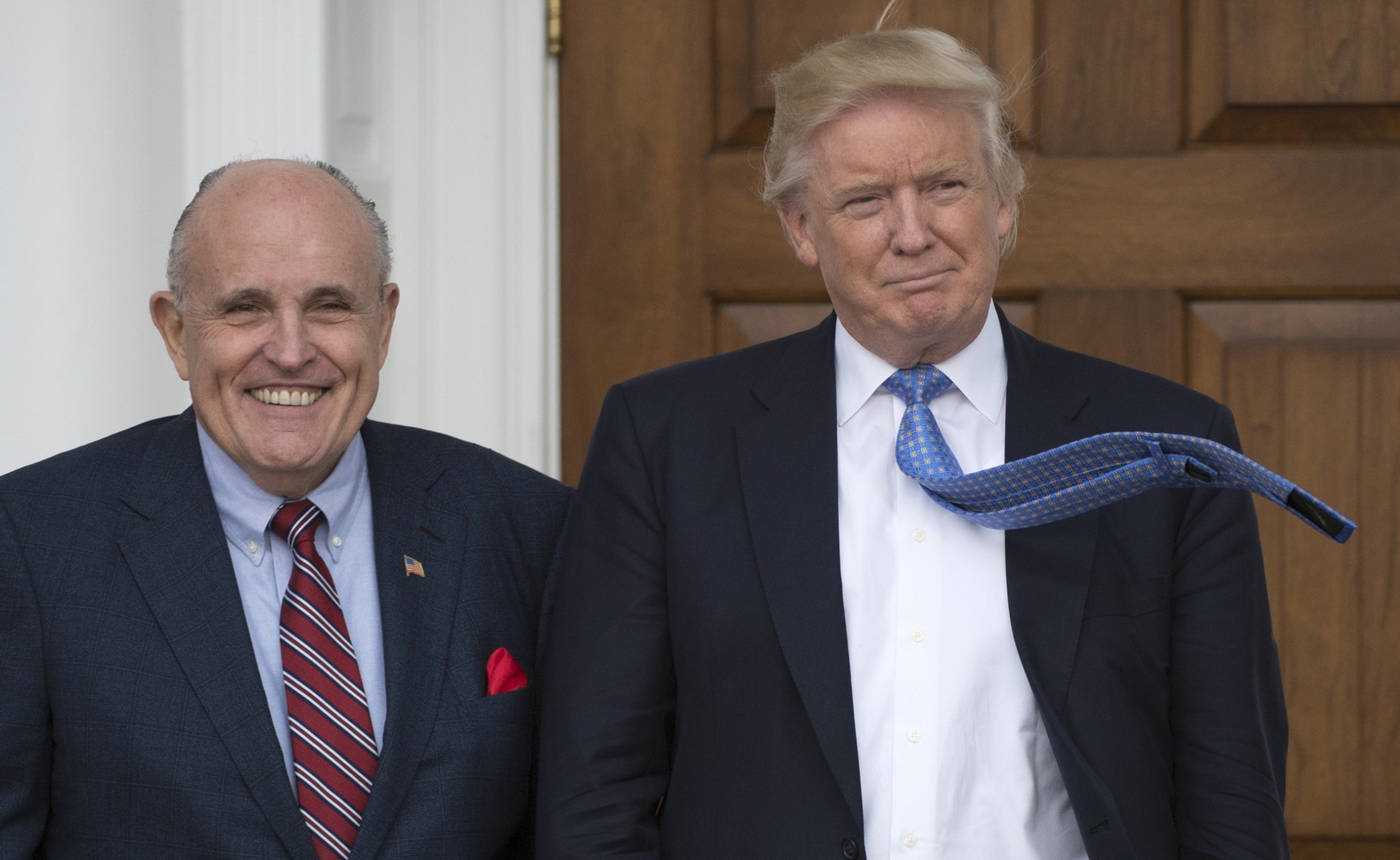 As President Donald Trump's former personal attorney and longtime confidant Michael Cohen appears increasingly ready to turn on his former client, Trump and his allies have amped up an apparent campaign to undermine the lawyer's reputation.
On Monday morning, Trump's personal attorney Rudy Giuliani made a number of media appearances in which he defended the president amid the ongoing special counsel investigation into Russian interference in the 2016 election campaign and alleged collusion with Trump's then campaign team.
During his media blitz, Giuliani alleged that collusion is "not a crime" and called Cohen a "scumbag" in two separate interviews–and all before 9 a.m. ET.
The former New York city mayor first appeared on Fox & Friends, where he suggested that Trump could not be guilty of any crime because "collusion is not a crime."
Then, during an interview with CNN, he branded Cohen an "unethical...scumbag," before adding: "He's a horrible person."
As the rift between the Trump team and Cohen appears to grow, it is worth revisiting some of the more positive words both Trump and Giuliani had for Cohen before the former personal attorney began to turn.
1. An "honest, honorable lawyer"
Despite calling Cohen an "incredible liar" who has "lied all his life" last week on CNN, it was not long ago that Giuliani thought of Trump's former personal attorney as an "honest" and "honorable" lawyer.
In an interview with ABC less than three months ago, Giuliani said that Cohen "doesn't have any incriminating information about the president or himself," adding: "The man is an honest, honorable lawyer."
That sentiment quickly changed after Cohen's secret recordings of conversations emerged of Trump discussing buying the rights to former Playboy model Karen McDougal's story about an alleged affair between her and the billionaire, however, with Giuliani repeatedly branding Cohen as a liar.
2. A "fine person"
Without naming him, Trump appeared to hit out at Cohen last week, accusing him of "trying to make up stories" after the attorney alleged that Trump was aware of a meeting held between his campaign team, including his son, Donald Trump Jr. and son-in-law Jared Kushner, with a Russian delegation, in the lead-up to the 2016 presidential election.
"I did NOT know of the meeting with my son, Don Jr.," Trump wrote in a tweet. "Sounds to me like someone is trying to make up stories in order to get himself out of an unrelated jam," he wrote, hinting: "(Taxi cabs, maybe?) He even retained Bill and Crooked Hillary's lawyer," adding: "Gee, I wonder if they helped him make the choice!"
Read more: Rudy Giuliani claims "collusion is not a crime," brands former Trump lawyer Michael Cohen a "scumbag"
However, in April, Trump accused The New York Times of trying to ruin his relationship with Cohen in hopes that his former personal attorney might "flip."
In a tweet on April 21, the president accused the Times and Pulitzer Prize-winning journalist Maggie Haberman of "going out of their way to destroy Michael Cohen and his relationship with me in the hope that he will "flip."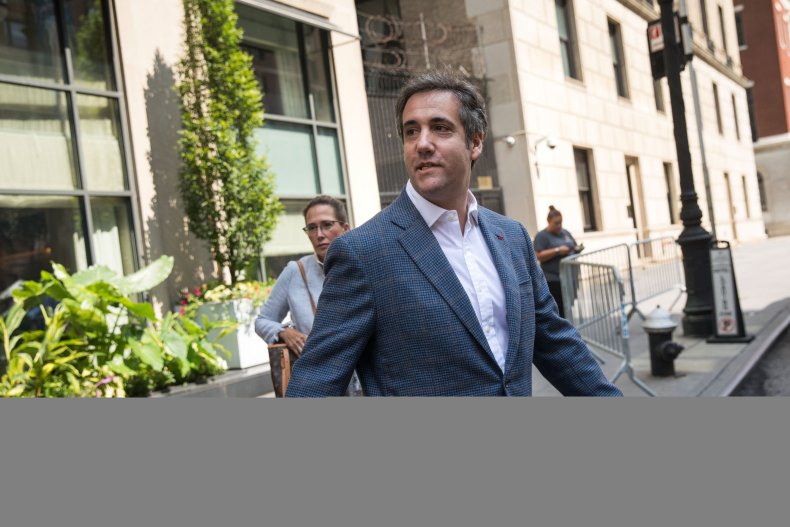 He said Cohen was a "fine person with a wonderful family" who is a "businessman for his own account/lawyer, who I have always liked and respected."
Trump said "most people will flip if the Government lets them out of trouble, even if it means lying or making up stories."
"Sorry, I don't see Michael doing that despite the horrible Witch Hunt and the dishonest media," Trump added.
3. "I miss you, man"
It was not long ago that Cohen said he would "take a bullet" for the president, speaking in a September 2017 interview with Vanity Fair.
The U.S. leader appeared to be similarly fond of his then personal attorney as well, praising Cohen ahead of a fundraiser in June 2017 in Miami, Florida, for his skills—and loyalty—as a lawyer, according to the Daily Beast.
The president then admitted that he had not "seen Michael in a month," adding: "It's good to see you, Michael. I miss you, man."
It is unclear whether the U.S. leader still feels the same way about his former personal attorney.
During his Monday media appearances, Giuliani said he would not rule out the possibility of Trump pardoning Cohen at a future date, however, suggesting the bridge may not be entirely burned between the president and his longtime confidant.