Technology and Gadgets to Look Forward to in 2017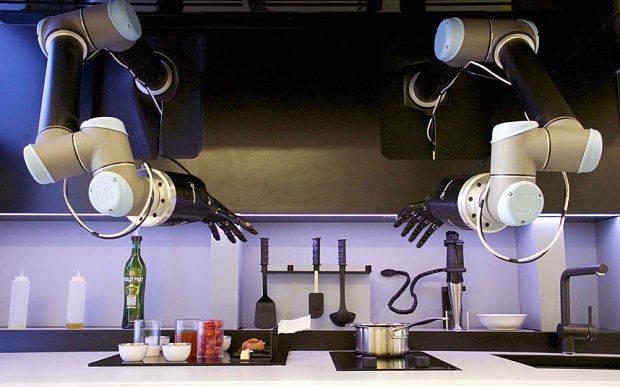 Innovations with smartphones and computers may have flatlined in recent years, but 2016 has seen major leaps forward in other areas.
This year saw the emergence of virtual reality through platforms like the HTC Vive and Oculus Rift; artificial intelligence enter our homes with the Amazon Echo smart assistant and Google Home; and augmented reality make its way into the mainstream through the smartphone game Pokemon Go.
So what does next year have in store? Newsweek rounds up the technology and gadgets we're most looking forward to in 2017.
Tesla Model 3
Part three of Elon Musk's Tesla "master plan", laid out in 2006, was to build a mass-market electric car. A decade later, Musk unveiled the Model 3—a $35,000 vehicle with many of the futuristic features of its more expensive predecessors, such as self-driving technology.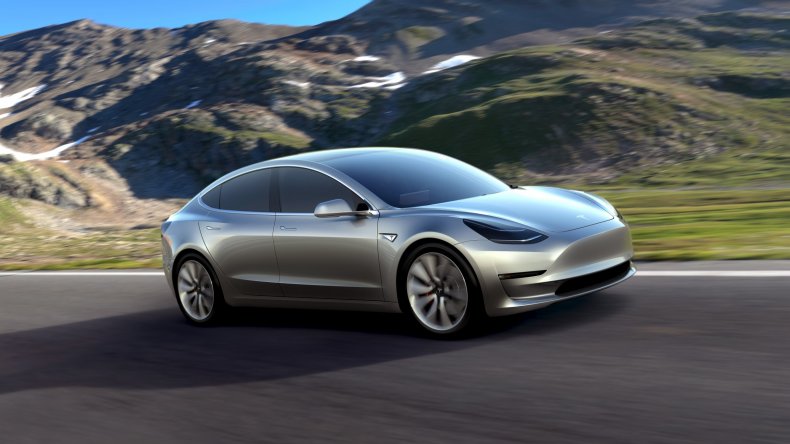 Before it has even been released, the Tesla Model 3 is already the world's most popular electric car. Within two days of it being revealed by Musk in April, the Model 3 had received 276,000 pre-orders worth almost $10 billion.
Tesla hasn't announced a specific date for the first deliveries of the Model 3, going only as far as to say "late 2017."
Nintendo Switch
When Nintendo unveiled its next generation console in October, the Japanese firm claimed to have "reinvented gaming." The Nintendo Switch is a hybrid device capable of transforming from a traditional home console to a portable gaming device with detachable controllers.

Its launch, expected in March 2017, will mark four years since Nintendo last released a gaming device. By industry standards, Nintendo's last console, the Wii U, was considered a flop. Only 13 million Wii U consoles have been sold since its launch—almost 90 million less than its predecessor, the Wii.
"Our teams at Nintendo, and many other developers, are all working hard to create new and unique experiences," Satoru Shibata, president of Nintendo in Europe, said when the Switch was first unveiled. "I hope fans are already imagining the possibilities of having the freedom to play when, where, and how they want to."
Doppler Labs Here One
It's been over a year since audio startup Doppler Labs promised to revolutionize the way we hear the world with its "digital ears:" Here Active Listening ear buds. A successful Kickstarter campaign that raised more than $600,000 has been followed by production and shipping delays, meaning it won't be until 2017 that most people will be able to test out the firm's claims.
Doppler Labs claims the device can filter out unwanted noise from the world around, such as the sound of a subway train or a crying baby, while still allowing wearers to hold conversations or listen to music. In March, Newsweek put these claims to the test, finding they were capable of tuning out the sounds from a busy office, while magnifying other sounds, like human speech.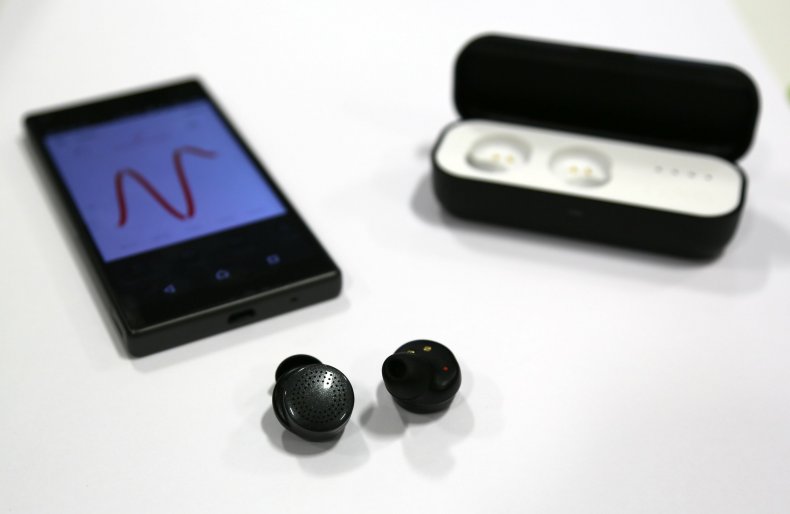 "The idea is about giving you personalized control over how you hear the world," Doppler founder Noah Kraft told Newsweek. "Everyone in the world hears the world differently and there's a subjectivity to that and an objectivity to that. We all have preferences. Just like any of our other senses, we have tastes. You might like spicy food and I don't, but the good thing is with our other senses we have ways to curate that.
"We want this to be a part of your life, not just a piece of tech you throw on your face."
Robot Chef
Imagine the skills of a Michelin-starred chef in your kitchen, capable of cooking over 2,000 different meals. This is the vision of robotics startup Moley, and it is set to be realized with the launch of the world's first robotic kitchen.
Moley's Robotic Kitchen works by recording the movements of a chef and replaying them through its robotic arms. Different menus can be selected through an "iTunes-style library" that can be accessed through its touchscreen or remotely through a smartphone.
"3D recipe recording will open up an exciting new world for celebrity chefs and home cooks," Moley's website states. "Cooking professionals and owners will be able to present their creations to a huge new audience, with the potential to generate revenue through recipe sales globally."
The consumer version is set to launch in 2017, but is expected to cost around $75,000.