Senator Ted Cruz (R-TX) has been accused of traveling to Cancun, Mexico, amid the ongoing crisis in Texas, where millions have been left without power or heat in freezing temperatures.
Photos circulating on social media overnight appeared to show the senator at an airport and on an airplane. The idea that Cruz and his family had flown to Mexico soon spread on Twitter.
In a statement released Thursday afternoon, hours after the controversy began, Cruz explained that he and his family left Texas to fly to Cancun at the request of his daughters.
"With school cancelled for the rest of the week, our girls asked to take a trip with friends. Wanting to be a good dad, I flew down with them last night and am flying back this afternoon," Cruz said. The Texas senator went on to confirm that he and his staff are in "constant communication with state and local leaders" in order to understand what happened to cause the state's energy crisis that left millions without power and water. Around 7 million Texans are also being asked to boil their water before use as over 300 water plants remain without power and unable to treat the water supply.
Before Cruz confirmed the trip, many social media users theorized that Cruz had left the country while his state struggles with a major crisis.
"Just confirmed @SenTedCruz and his family flew to Cancun tonight for a few days at a resort they've visited before," tweeted former MSNBC anchor David Shuster.
"Cruz seems to believe there isn't much for him to do in Texas for the millions of fellow Texans who remain without electricity/water and are literally freezing."
Shuster shared a photo of Cruz on an airplane but it's not clear when the picture was taken and the journalist offered no further evidence that the senator had flown to Mexico yesterday.
Shuster's tweet had been liked more than 26,000 times and retweeted, including quote tweets, more than 20,000 times on Thursday morning. "Cancun" was the top trending topic on Twitter in the U.S.
Cruz's two official Twitter accounts hadn't mentioned any travel at the time of writing. However, Keith Edwards, a former senior digital advisor to Democratic Senator Jon Ossoff's campaign, claimed he'd had confirmation of the rumor.
"I now have multiple people DMing me, confirming he was on their flight to Cancun today," Edwards tweeted late on Wednesday. He also said passengers on the flight had sent him pictures proving it.
"Two people in my DMs sent photos of Ted on their flight today from Cancun," he wrote. Edwards did not share the messages he said he'd received but maintained the claim about Cruz was accurate.
The plane in question appears to have been the 4.45 p.m. CST United Airlines flight from George Bush Intercontinental Airport in Houston to Cancun. Other social media users suggested Cruz was in the United Airlines terminal.
It's not clear at this stage if Cruz and his family traveled to Mexico on Wednesday or how recently the photos were taken. While some Twitter users expressed skepticism and wanted to wait until all the facts were known, there was widespread criticism of Cruz from those who believed the claim was accurate.
More than 4 million Texas residents were left without power and heat after a major failure of the state's electrical grid this week. The body in charge of the grid, ERCOT, said they don't know when power will be fully restored.
In his statement, Cruz described the crisis as "infuriating" as the "greatest state in the greatest country in the world has been without power."
"We have food lines, gas lines, and people sleeping at the neighbors' houses. Our homes are freezing and our lights are out. Like millions of Texans, our family lost heat and power too," he said.
"We want our power back, our water on, and our homes warn. My team and I will continue using all our resources to keep Texans informed and safe," the statement continued.
Senator Ted Cruz has been asked for comment on this article.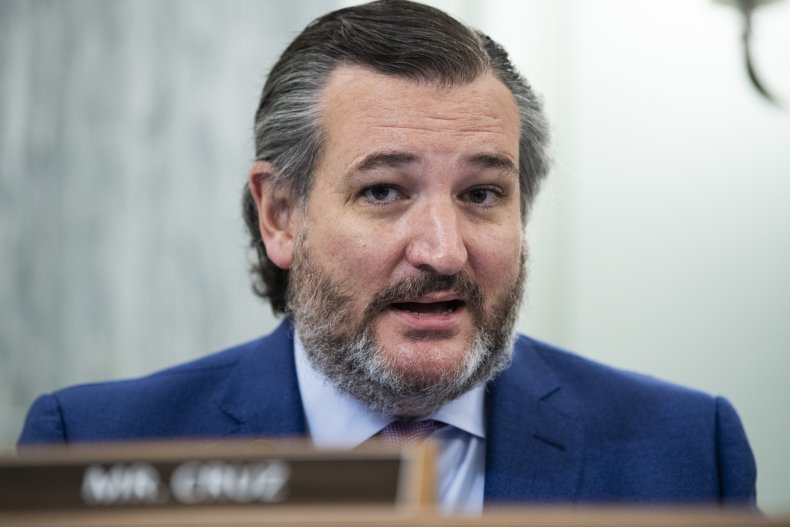 Updated 02/18, 2:16 p.m.: This story has been updated with a statement from Ted Cruz.