Ted Cruz Advised Trump's Lawyers, Praised Impeachment Managers Before Voting to Acquit
Texas Republican Senator Ted Cruz has revealed that he advised former President Donald Trump's defense lawyers and praised House impeachment managers, one day before voting to acquit.
On Friday's episode of the Verdict with Ted Cruz podcast, the GOP senator and juror on the trial said he told Trump's defence lawyers that they had "already won," reassuring them that Democrats would not be able to secure the two-thirds of votes needed for a conviction.
"There are not 67 votes to convict, there are 55 votes to convict, plus or minus two. I think there's a low of 53. I think there's a high of 57. I think that's really the band at play," Cruz said. "My opening advice was don't do anything to screw it up. Don't piss anyone off."
Cruz also urged the attorneys to "be calm, be reasonable, be rational," and to "think more like an appellate argument, like you're arguing to Supreme Court justices and less like a jury argument."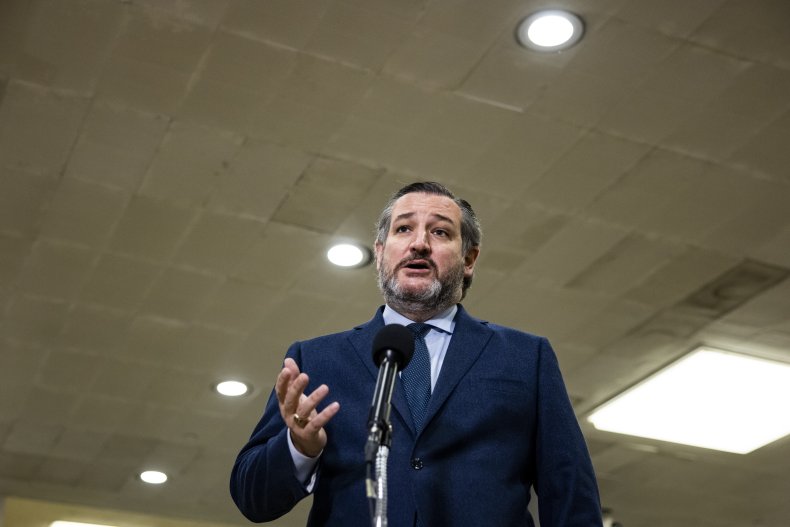 The senator's prediction turned out to be accurate. Seven GOP senators joined Democrats in voting to convict Trump on Saturday, but the 57-43 majority was far from the 67 needed for a conviction. Trump was acquitted for the second time by the Senate. He was the first president to face an impeachment trial after leaving office, and also the first to be impeached twice by the House of Representatives.
During his podcast, Cruz also praised House impeachment managers for their presentation of the case and advised Trump's lawyers not to dispute most of their arguments.
"The most important advice I had was I said, 'Look, we've had two days of the Democratic House manager's arguments and 90 percent of what they've done has focused on being emotional, powerful, and telling the story of what happened on January 6,'" he said.
"I gotta say, they did it powerfully, the Democrats, they had some good trial lawyers, they had some good story-tellers and so as they told that story over and over again, it was powerful and effective," Cruz added.
"My advice to the Trump lawyers is: disagree with none of it. Look yes, we agree, everyone in this jury, all the senators were here that day. It was a horrific terrorist attack, it was despicable, and anyone who committed crimes of violence that day should be fully prosecuted and locked up for a long, long time. Don't argue with them on that. That is indisputably true."
Newsweek reached out to Cruz for further comment.