Ted Cruz Rolls Out His National Security Team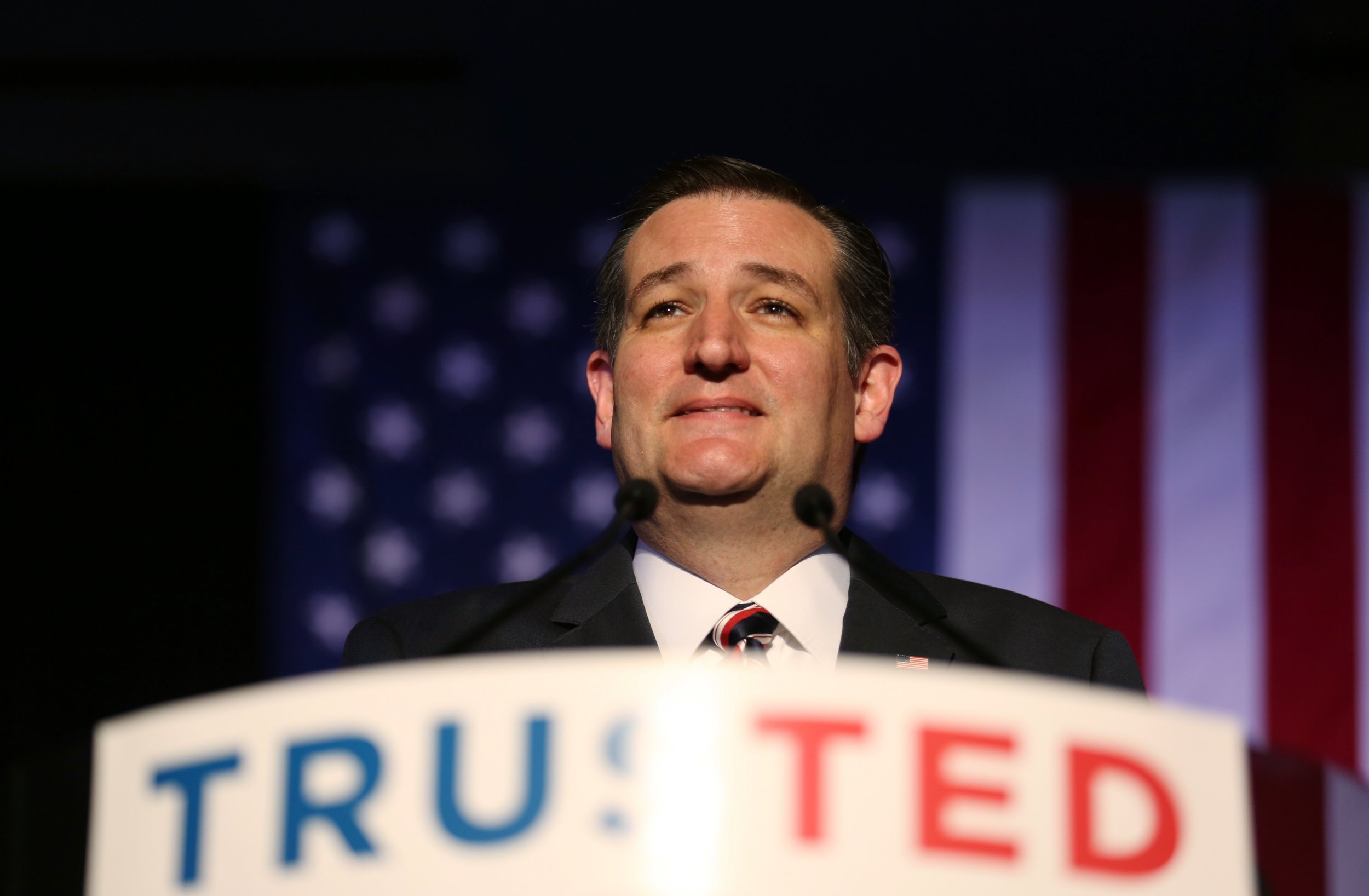 Ted Cruz, who is battling for the Republican presidential nomination against front-runner Donald Trump, on Thursday named his team of national security advisers.
The Texas senator's 23-member coalition includes former staffers for presidents George W. Bush and Ronald Reagan. Among the notable picks are Elliott Abrams, who was an assistant secretary of state in the Reagan administration, and Frank Gaffney Jr., who was the assistant secretary of defense for international security policy under Reagan and now is the president of the Center for Security Policy. The Southern Poverty Law Center, an Alabama-based organization that tracks extremist groups in the United States, has labeled his center a hate group and has called Gaffney an "Islamophobe."
In a statement announcing the team, Cruz criticized what he called two terms of a "failed Obama-Clinton foreign policy."
"Our allies are confused and frightened, and our enemies are looking for opportunities," he said. "This is the moment for all those who believe in a strong America that is secure at home and respected abroad."
Ohio Governor John Kasich also remains in the Republican race, but he's been further behind Trump than Cruz. The voting in five states and one U.S. territory earlier this week was a disaster for Cruz, who didn't gain any outright victories. He earned some delegates, but lost the day's biggest prize—Florida—to Trump.
Also on Thursday, Politico reported that South Carolina Senator Lindsey Graham, who in December dropped out of the Republican presidential race, is gearing up to support Cruz.
The news organization obtained an invitation that shows Graham will headline a fundraiser in Washington, D.C., on Monday. He would be the second senator to back Cruz. Last week, Utah Senator Mike Lee threw his support to the Texas senator for the party's nomination.
Graham previously endorsed Jeb Bush, but the former Florida governor suspended his campaign last month after weak showings in the early nominating states of Iowa, New Hampshire and South Carolina.