Ted Cruz Claims Beto O'Rourke Will Ban Barbecue in Texas
Republican Senator Ted Cruz doubled down on his tofu message about his Democratic challenger Beto O'Rourke, joking that his rival would ban barbecue in Texas if he won the election.
Speaking at a campaign event in Columbus on Saturday, Cruz noted that members of People for the Ethical Treatment of Animals (PETA) had been protesting outside and handing out barbecued tofu—a food Cruz had mentioned at a previous campaign rally in Humble—telling the crowd an O'Rourke victory would lead to Texas becoming like California, complete with "tofu, silicone and dyed hair."
"If Texas elects a Democrat, they're going to ban barbecue across the state of Texas," Cruz told the Columbus crowd.
The protest signs' slogans included such messages as "Republicans eat tofu, too" and "Tofu is made in Texas," a reference to Cruz's earlier comments about O'Rourke bringing tofu to Texas.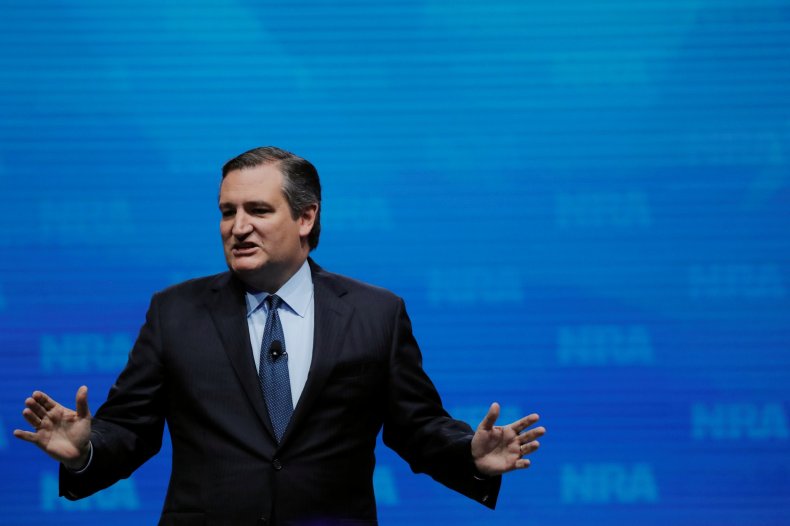 "You want to talk about an issue to mobilize the people, and I'm talking everybody. So I want to thank PETA, and I do want to tell PETA you're going to have to disclose to the FEC that by coming and protesting and giving away tofu, that you have given an in-kind contribution to my campaign by demonstrating just how bad things can get," he added, later tweeting about the topic.
But Cruz's tofu comments might not have not had the effect he intended, as numerous social media users pointed out that the vegetarian favorite had been available in the state for some time, and suggested that Cruz's comments showed just how out of touch he was with life in the state.
"The middle of the Lonestar State is nicknamed "Silicon Hills" due to all the semiconductor companies. I worked there for 10 years. Tofu is available in every grocery store. Has Ted Cruz ever actually BEEN to Texas?! " one Twitter poster wrote.
PETA also took the opportunity to point out to Cruz that the state's soybean industry was worth $60 million, The Hill reported, suggesting that once Cruz tried the food and realized how delicious it was, he would "want to see it in every Texas pot."
Ted Cruz Claims Beto O'Rourke Will Ban Barbecue in Texas | U.S.